Top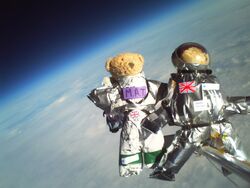 Note: See my music video blog. See also the bottom of the Main Page for links to streaming music. See also poptophop's YouTube channel and playlists. Get some quality, cheap, full-cup, over-the-ear headphones. [1][2][3][4]
"Throw your hands in the air like you just don't care."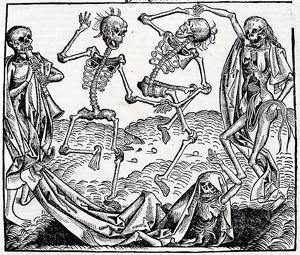 Notes. Feel free to comment or ask questions on my talk page. See User talk:Timeshifter. I put my user pages in the public domain. Copy/edit/transfer any or all parts anywhere.
Welcome to the Village, and the Weirding Way. The videos are better at the source pages sometimes (higher video resolution, larger video sizes, full-screen options, better audio, less video stuttering). Click the Youtube and other links. Playing with the presets in your audio settings while listening to a tune can be fun, too.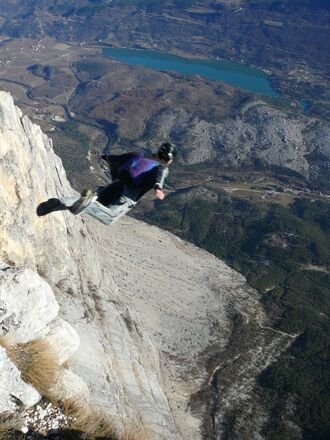 See also:
Baked, not fried. I am a volunteer sysop-admin at the Cannabis Wiki. Just another guy with a PC. Have PC, will travel.
See:
Some more useful Facebook groups:
Besides the many GMM facebook groups check out these:
More weirdness: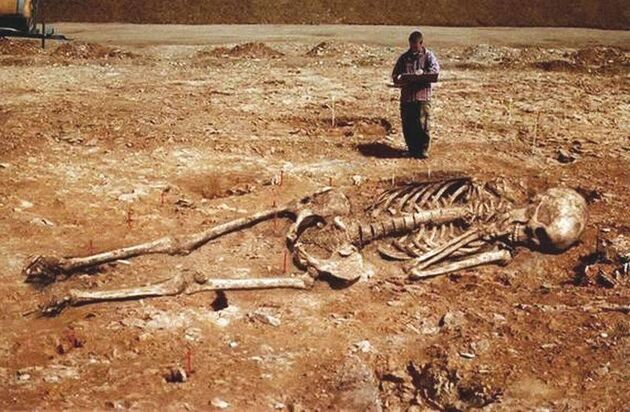 Features of an ideal wiki farm
See: Site problems, and features of an ideal wiki farm.
Music videos
Gangham Style.
Korean dance team.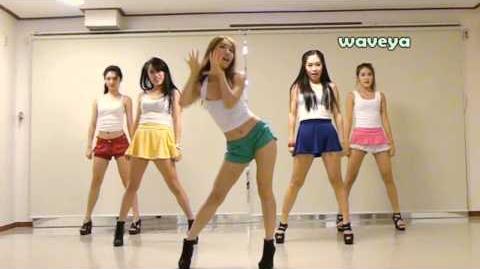 ---
PSY싸이 - GANGNAM STYLE (강남스타일) Waveya 웨이브야 Korean dance team. Youtube link has larger version and more info.
Go to the Main Page for more music and videos.
NASA Johnson Style
(Gangnam Style Parody)
---
NASA Johnson Style (Gangnam Style Parody). Youtube link has larger version and more info.
See my music video blog. See also the bottom of the Main Page for links to streaming music. See also poptophop's YouTube channel and playlists. Get some quality, cheap, full-cup, over-the-ear headphones. [5][6][7][8]
On my music video blog music videos are added to the last user page that has been created. That is the one with the highest number. Click the Youtube links to see larger versions and more info.
See also Category:Music videos.
Add music videos to your user pages or subpages.
Find lyrics at the Lyric Wiki.
Software recommendations
Some free software, tools, and sites that I have used, and recommended in the past. There may be better stuff out there now.
7-Zip. Free zip program that works with many formats including RAR files. Combine RAR files.
Block IntelliTXT inline popup ads. Bing, etc.. Enter relevant domains and subdomains into the hosts file. See explanation and URLs to add. Copy from this plain-text list starting with # [Vibrant Media] until the next pound # symbol.
Blogger.com - Google's popular, free blog hosting. See Features. Enable the new editor in settings to get a larger, adjustable edit window.
ChartGo.com - create charts and graphs online for free. Can paste in lists of chart data without special formatting. See also:
Disable caps lock and Windows keys. "Works with all modern Windows variants: Windows 2000, XP, Vista, 7, 8/8.1. It will not work with Windows 95/98/Me." Reboot the PC after applying the fix. Stops the annoyance of wayward key presses. Especially useful when gaming.
Driver Booster Free. It analyzes your PC for out-of-date drivers -- and updates them with a click.
Email Extractor. Good for extracting all the email addresses from detailed city lists.
Easeus Partition Master Free Edition. Format, partition, repartition drives. Merge or extend partitions. Change the partition type. Much more.
Firefox browser. It has a built-in spellchecker.
gBurner Virtual Drive. Free utility designed for creating and managing virtual CD / DVD drives. Easily access your favorite games, music, or software programs.
GOM Media Player. A top 5 player at Cnet. Wikipedia page.
Google Toolbar. Search the whole web, or a single web site (the one currently being viewed in the browser tab).
Graboid Video. Graboid Video grabs video online from a variety of intermediary sites.
ImgBurn. Free, popular, CD-DVD-Blu-ray burner. See How to Format in ImgBurn | eHow. See Wikipedia: ImgBurn. See other free popular burners.
IrfanView. See Wikipedia: Irfanview. Free, popular, easy-to-use image viewer and editor. Install free plugin pack too. IrfanView Thumbnails is a great way to view folders with images in older versions of Windows that do not have Windows built-in thumbnail viewing of folders with images.
Keep Display On. For watching videos. Prevents the display from going into screensaver mode. Click on, click off.
KompoZer. WYSIWYG web page editor. Use the latest beta version. Don't install the English language pack. It comes with the program.
Macrium Reflect Free Edition. Quickly create a disk image backup (compressed to only a few gigabytes) of an O.S. partition or an entire hard drive. Do it soon after a clean install of the operating system (O.S.). Reinstall the backup in a few minutes after erasing and wiping a buggy O.S. partition or drive. This saves hours compared to a clean install of the O.S.. Tutorials: 1. 2.
Media players. At CNET. For example; VLC and GOM are regularly in the top 5 free media players (by downloads in the last week). See their listings there, and above and below.
Microsoft Security Essentials. Free anti-malware tool for computer viruses, spyware, rootkits and trojan horses. Highly rated. Real-time protection or on-demand scans.
NoteTab Light. Freeware text editor useful for alphabetizing city lists, counting the cities, and removing bracketed info.
Partition Wizard Home Edition. Free tool for creating, resizing, or wiping hard drive partitions. Create a data partition. Make an active O.S. partition smaller or larger. Use with Macrium Reflect to create more versatile O.S. backups.
Remove Duplicate Lines. Good for removing duplicate email addresses, etc..
SlimDrivers Free. Finds drivers that Windows Update may not provide. It then provides one-click installation for each of those drivers.
SyncBack. Incremental backup or syncing of data partitions or folders to other hard drives (internal, external, network, etc.).
VLC Media Player. A top 5 player at Cnet. More info: PCWorld. Wikipedia page.
Web Photo Gallery Creation and Automation Tools. Many freeware tools listed too.
Windows Essentials Media Codec Pack. A set of software codecs for viewing and listening to many forms of media in Windows Media Player. Useful for viewing movie and other video DVDs, etc..
Windows startup programs. What are they? Are they required? How can I disable them? A long list of startup items. Download the free "full-list zip" file.
Wisgary.com - Wordcount calculator. Paste in text online. Counts words, lines, characters.
Wordpress.com - Popular, free blog hosting with minimal ads. It is not just a blog. It allows pages, too, with blogs as a sub-page.
ZoneAlarm Free Firewall. Controls both inbound and outbound traffic. Or use Windows Firewall. Use with above list of startup items to take back control of your computer.
Google Public DNS
Site blocking and search hijacking
Sometimes some web pages will not show up. Sometimes searching with the location bar in Firefox and other browsers ends up in unexpected places.
This can happen when DNS is hijacked. Many people use Google Public DNS to solve some of these problems. See:
SearchReset. Firefox addon. Resets your search preferences and home page to their default values. Handy when cleaning up after browser hijackings.
Firefox options, addons, search, home pages
Cookies
Self-Destructing Cookies. Gets rid of a site's cookies and LocalStorage as soon as you close its tabs. Protects against trackers and zombie-cookies. Trustworthy services can be whitelisted. Better yet, whitelisted cookies are automatically added if they are first added to "exceptions" in Firefox: Tools menus, options, privacy tab, exceptions. To enable this set history to "use custom settings for history". Then put a check mark in the box for "accept cookies from sites", and set to keep until they expire. Then set "accept third-party cookies" to "never". This way only first-party cookies are accepted, and they get deleted by Self-Destructing Cookies unless they are on the exceptions list. Anything on that list can remain logged in between sessions. Do not put Facebook on that list! It is notorious for tracking even when not logged in. No permanent cookie means no tracking between sessions. So only allow exceptions for sites you trust not to track you. Unfortunately, Facebook may start saying it does not recognize your device if you remove its cookies. It may require you to fill in CAPTCHAs and may request that you allow tracking in your browser for Facebook. Consider using a separate browser for Facebook where the Facebook cookies are not deleted. For example; Google Chrome. You might want Chrome new tabs to be blank pages in order to stop Google cookies from tracking you. See this addon.
It is good to set Firefox's cookie options to block all third-party cookies from ever being set. Those are invasive cookies, and many of them track users across multiple sites. It is also good to delete nearly all cookies after closing all Firefox windows. See the info higher up about the add-on "Self-Destructing Cookies".
See also this Firefox help page:
There are many invasive cookies, and persistent trackers. See: local shared object, zombie cookie, evercookie, device fingerprint, Panopticlick, and Firefox tracking options. See: Amid NSA Outrage, Big Tech Companies Plan to Track You Even More Aggressively by Ryan Tate, 11 Oct 2013, in Wired. See persistent tracking – Ashkan Soltani.
DoNotTrackMe: Online Privacy Protection. It blocks hundreds of online trackers. CNET info: "DNTMe's benefit isn't just that it blocks trackers, but that it keeps the social Web active while protecting you. Publisher Abine does this by actually rebuilding the social-networking buttons on most sites, which prevents sites from gleaning tracking data from you when you're not logged in. By rebuilding social-networking buttons on the fly without sacrificing privacy or site load times, it keeps the kind of functionality people want from the Web."
Google's persistent tracking
First, go to Firefox options, general tab, "When Firefox starts". Pick "Show a blank page". On that same general tab keep the Firefox home page set for Google search. Put the home page icon in one of your Firefox toolbars for easy access. This way you have easy access to Google search, but only on your terms and timing. Delete the Google search tab when you are done. Then selectively delete any remaining Google cookies that get past the addons in the previous section.
Use this Firefox addon: Selective cookie delete. Add "google.com" to the blacklist. Put the activation icon in a convenient spot. Set the preferences to delete the cookies by just clicking the icon. Set it to do so without showing the preferences window again. Also, set it to delete the cookies when Firefox closes.
You can check Firefox options, privacy tab, "show cookies", to see what cookies are currently set.
Google's cookies and tracking manage to get past even this addon:
BetterPrivacy. Remove or manage local shared objects (Flash cookies) set by Google, YouTube, Ebay and others. This addon does its deletion of Flash cookies when all Firefox browser windows are closed.
Google tracking is hard to kill. It is amazing how one's Gmail or Google profile name shows up at the top of the Google home page even after deleting Google's regular cookies with some of the addons previously mentioned. See local shared object, zombie cookie, evercookie.
Google respawns its cookies. So you will have to actively sign out of Gmail and your Google profile (Google+, Youtube, etc.). You may want to do this because Google is technically able to cross-reference cookies across its information-rich product line to make dossiers on individuals. Google owns Youtube, DoubleClick, AdMob, etc..
After signing out of your Google profile you can use Google search a little more anonymously. Google will add more cookies, but not necessarily tied to your Google profile and dossier. I don't know.
The options for the "Self-Destructing Cookies" discusses even more methods for deep cleaning. Even that addon does not seem to get rid of all the Google cookies after closing any Google search tabs. So Google must be respawning them. So use "Selective cookie delete" after signing out of Google, and after closing any remaining Google tabs.
Search tools
The search bar at the top right of the Firefox browser opens the result list in the same tab by default. Use ctrl-click to open in a new tab. You can add more search engines. See here. You can do searches without having to go to the search home page first.
The URL address bar (location bar) at the top can also be used for searches. For more info go here and here. Those pages also explain how to turn off domain guessing and URL auto-completion in the location bar. At about:config:
browser.fixup.alternate.enabled - set its value to false.
browser.urlbar.autofill - set its value to false.
browser.urlbar.autofill.typed - set its value to false.
Plain Firefox home page with search
If annoying, click-away popups cover needed parts of the Google home page, or they distract you, or if some days you find the doodles annoying or slow-loading, there are things you can do. You can get rid of the popups and clickouts by using this Firefox addon:
YesScript. It is a JavaScript blacklist that is activated by an on-off icon. Click it off for the Google home page, and that setting and page is remembered. You can click it on later if desired. The icon can be dragged to any toolbar at the top or bottom of Firefox: View menu, toolbars, customize.
You can also try other pages as your home page in your browser. Such as search.yahoo.com
It seems that the various Google home pages (Search, News, etc.) have gone to hell at times, especially since Marissa Mayer left Google in July 2012. Wikipedia: "She also oversaw the layout of Google's famous, unadorned search homepage."
Google News is worse at times. Titles can be too short. Advanced news search, and archive search of news, can be difficult or impossible to find, or to use. Enter some search terms and do a news search. Then click on "search tools" to sort by time, date, etc..
For an alternative at times try Yahoo News. It can be sorted by time after the initial news search.
I used to be able to copy and paste Google search result URLs. Not any more. I now need an addon to fix that problem:
Other options:
bing.com/?rb=0 - Bing without background image. It is a Bing home page without any images at all. It is URL based and not cookie based. So it does not matter if you regularly delete all cookies.
StartPage.com - anonymous Google searches. To keep the settings cookie see here.
Recommended Firefox search addons
Firefox addons:
Add to Search Bar. Add more search engines easily to the search bar. Right click the search form on any website and from the popup context menu click "Add to Search Bar".
Context Search. Very popular. Select any text, right click, and search from your installed search engines (same as the ones at the top right of browser). You choose from a submenu. Search opens in a new tab by default.
Find Button. Adds a button to open and close the FindBar. Can drag button to other locations.
Find All. Searches for a word or phrase on a web page, and displays the results in an easy to view list. Can click on a line in the list to go to that location on the page.
FindBar Tweak. Find all uses of a word or phrase on a page, or on all tabs. Many options.
Search Site. Replaces the site search function of the old Google Toolbar that Google no longer provides for Firefox. Select text on a page, and then right click the selection to do a site search from the popup context menu ("search site for selection"). It uses the search engine currently at the top of the search bar. Use ctrl-click to open in a new tab. Or enter search terms in the search bar at the top right of the browser. Click the green button to do site searches. Result list opens in the same tab by default. Use ctrl-click to open in a new tab. For regular searches combine with the context Search addon to be able to choose a search engine from a dropdown menu in the context menu.
Searchbar Autosizer. Increases search bar width once you start typing into it, or pasting into it. Adjustable widths in addon options. Search bar width shrinks when done to whatever size you set in options.
QuickWiki. Quick lookup in Wiktionary and Wikipedia. Select word or phrase and right click. Context menu gives choice to open up a quick definition popup from Wiktionary, or a quick popup of the intro from a Wikipedia article. Other options are to open up the Wiktionary or Wikipedia articles in a new tab.
Do not use the following. The addon is currently buggy. See reviews for updates, if any:
Site Search. Replaces the site search function of Google Toolbar. Select text and right click to search from context menu. Search can be set to open in a new tab. There is also an optional toolbar to enter search terms in.
More Firefox addons
Firefox addons:
Adblock Plus An effective ad blocker. Flashblock may be all that is needed most of the time. When things get weird and sluggish, or many popup windows somehow start showing up, it can be very helpful.
Autoclose Bookmark & History Folders [9]. Firefox addon to close all other bookmark folders when one opens a folder.
Delete Bookmark Icons. [10]. Favicons can really bloat up the size of your bookmark backups. This Firefox addon can delete all bookmark icons (favicons), or just one. Click "Show all bookmarks" from the Bookmarks menu. Then "Delete all site icons" from the "Organize" menu. It works almost instantly. Can uninstall addon after using it. To prevent new favicons go to about:config and change the three parameters below to the following values. More info here.
browser.chrome.favicons - False
browser.chrome.site_icons - False
The main setting is the bottom one. If set to "false" it rules over the other settings no matter what they are set to. So you can use that setting alone if you so choose. There is no setting that I know of that will turn off favicons in the bookmarks menu, but allow them in tab titles.
Translation addons
Translation addons. Search shortcut to see list of Firefox translation addons. Then click on "most users" to find the most popular translation addons.
Translate This! By default, the translation is in a new tab. This is great. It can be changed to the same tab in options. Right-click page, or selected text, to translate. Right-click a link to translate the linked page. After installing the addon you will have to restart Firefox to get the translate icon to work. It only translates the whole page. Can place the icon in any toolbar. To do so right-click a toolbar and click "customize". Then drag the icon from current location to new location. This addon uses Google translation.
The above translation addon is all I really need. Here are other translation addons below, and their benefits and problems.
Google Translator for Firefox. Clicking icon translates the whole page in a new tab. Translating selected text is not working for me. Can place the icon in any toolbar. To do so right-click toolbar and click "customize". Then drag icon from current location to new preferred location.
Quick Translator. This tool is great for translating selected text quickly in a small popup window. Unfortunately, it translates whole pages in the same tab. You might use this in combination with the "Translate This!" addon (see higher up).
Fix slow Firefox closing and restart
If you have a lot of bookmarks, then you should know that Firefox automatically creates a bookmark backup file when the last Firefox window is closed. This can take many seconds, and during that time Firefox can not be restarted. To stop automatic bookmark backups go here, and then to about:config:
browser.bookmarks.max_backups - set it to 0.
You will have to backup bookmarks manually: Bookmarks menu, show all bookmarks, import and backup, backup. The instant way to backup or restore huge amounts of bookmarks is by copying places.sqlite from the Firefox profile folder. See next section below.
Back up or restore bookmarks instantly
Go to the help menu, then troubleshooting information. Click on the link to show the profile folder. Copy places.sqlite and paste it in a folder in your backup folder or drive. If you have a lot of bookmarks this method is much faster than the standard method of backing up or restoring bookmarks. Importing bookmarks is instant by pasting places.sqlite in the profile folder. If this is a new install of Firefox it is OK that it replaces the places.sqlite file that is there. It only has a few bookmarks that comes with Firefox.
Fix image sizing problem
Compare the width of an image on the same page viewed in Firefox and Internet Explorer. Use a ruler. Make sure zoom is turned off (reset) in both browsers. If the same image has a different width then see this support thread. This problem sometimes occurs when the DPI setting is changed in the display control panel of Windows. In Windows one can easily go to the display control panel by right-clicking a blank spot on the desktop, and then clicking properties to go to the control panel. Then go to the settings tab, advanced, general tab, to see or adjust the DPI setting.
To fix the problem see the linked thread, and then enter about:config in the address bar. Enter this:
layout.css.devPixelsPerPx - change it to 1.0
See also: Page Zoom Buttons. Buttons to control zoom. The reset button is particularly useful for these image sizing problems.
Menu text sizing in Firefox
This Firefox addon does not adjust text size in Windows menus such as Windows Explorer. To do that go to the display control panel (right-click desktop, then click properties). Go to the appearance tab, and then advanced. Choose "icon" from the item dropdown list. Pick text size in the lower box. Click OK twice. More info here. This also changes the text size of desktop items. You can increase the size of the desktop icons: Appearance tab, effects, use large icons. To prevent the icons from overlapping on the desktop when sorting them automatically: Right-click the desktop, arrange icons by, auto-arrange and align to grid. Click those options on and off, and/or pull the icons around manually. Windows is buggy with this. Eventually the desktop icon sizing will not cause overlap problems when sorted by "arrange icons by".
Fix tab jumping problem in Firefox
Sometimes Firefox can not seem to stay on the correct browser tab or window, and jumps away to another tab or window. This annoying loss of focus can sometimes be fixed by disabling protected mode in Flash. See:
You may need to copy your mms.cfg file to your desktop in order to edit it. Change its name to mms.txt and edit it in Notepad or any text editor. Then change its name back to mms.cfg and copy it back to where it needs to be.
From the Ghacks article (emphasis added):
To disable Protected Mode you need to edit the mms.cfg file located in one of the two directories:
   Windows 32bit: C:\windows\system32\macromed\flash
   Windows 64bit: C:\windows\syswow64\macromed\flash

Just open the file with a text editor and add the following line to the mms.cfg file:
   ProtectedMode = 0

If the file does not exist, create it first.
ProtectedMode=0 (no spaces) also works. Both of the above directories can exist on 64bit Windows operating systems. If necessary, try changing the file in both directories. Restart your PC to be sure it is implemented.
Video and sound quality
See: Category:Videos
You can play more than one video at the same time. Mash it up. Move the timing sliders around. Vary the volume levels. :) ~~
You may need to click the arrow twice in the middle of any video window to start that video. Or go to the source page for the video. The video is usually larger there. Sometimes there are higher definition options (360, 480, 720), and the higher resolution versions usually produce better sound quality too.
Start the video, and click the "HQ" button right away at the bottom of the video for higher quality video, and especially sound. The words are clearer, too. Drag the cursor back some, or reload the source page if problems with the HQ button.
Bigger headphones help too. The extra bass volume and dynamic range. Often, bigger headphones produce a louder sound from the same input level. Part of the reason may be that less sound escapes from full-cup headphones that completely surround the ear.
Your PC sound card, or integrated audio chip, usually has additional volume and equalization controls that can increase the volume. Plugging your headphones into the jack on most amplified speakers that come with most PCs nowadays can increase the sound volume too. Versus the sound volume from plugging headphones directly into the PC. Plugging an equalizer between the PC and the headphones can help too. Of course, plugging the PC sound output into a tuner-amp gives the most options.
Getting a set of small, inexpensive (under $10 to $20) amplified speakers is cheaper, and they produce a lot less heat than most tuner-amps. Get 2 sets of amplified speakers. Plug the headphones into one as an inexpensive, low-wattage, low-heat amplifier. Use the other set of amplified speakers when room sound is needed. Put your PC sound output through a cheap audio switcher (less than $10). Switch between room sound and headphone sound.
In rotation. Some video fun
See my music video blog. See also the bottom of the Main Page for links to streaming music. See also poptophop's YouTube channel and playlists. Get some quality, cheap, full-cup, over-the-ear headphones. [12][13][14][15] Morpheus: "It is the world that has been pulled over your eyes to blind you from the truth." Neo: "What truth?" Morpheus: "That you are a slave, Neo. Like everyone else you were born into bondage. Born into a prison that you can not smell or taste or touch. A prison - for your mind. Unfortunately, no one can be told what the matrix is. You have to see it for yourself. This is your last chance. After this there is no turning back. You take the blue pill - the story ends. You wake up in your bed and you believe whatever you want to believe. You take the red pill - you stay in wonderland and I show you how deep the rabbit hole goes. Remember! All I am offering is the truth. Nothing more." -- From the 1999 movie, The Matrix.
Chillin'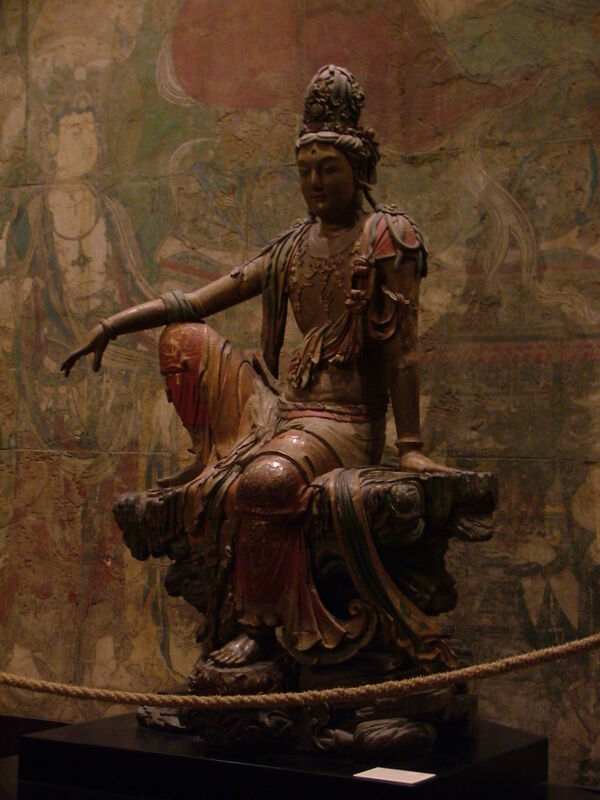 Some favorite movies, documentaries, TV
Some interesting talk radio on demand
Categories