Top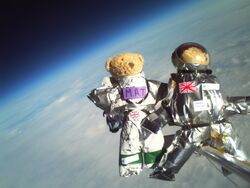 Share link: Timeshifter. See articles written by Timeshifter. See my music blog. See another user page. And: YouTube channel (favorites and playlists). And Google+ (where most music videos are embedded lately). Old Last.fm page.
Notes: Click images below to enlarge them. Feel free to comment or ask questions on my talk page. See User talk:Timeshifter. I put my user pages in the public domain. Copy/edit/transfer any or all parts anywhere.
Currently visiting Earth
Currently visiting Earth. sɹnoʎ ǝɹɐ splɹoʍ ǝsǝɥʇ llɐ [1][2]
Welcome to the Village, and the Weirding Way. The videos are better at the source pages sometimes (higher video resolution, larger video sizes, full-screen options, better audio, less video stuttering). Click the Youtube and other links. Playing with the presets in your audio settings while listening to a tune can be fun, too.
Baked, not fried. I am a volunteer sysop-admin at the Cannabis Wiki. Just another guy with a PC. Have PC, will travel.
See:
Some useful Facebook pages:
Besides the many GMM facebook pages check out these:
Music videos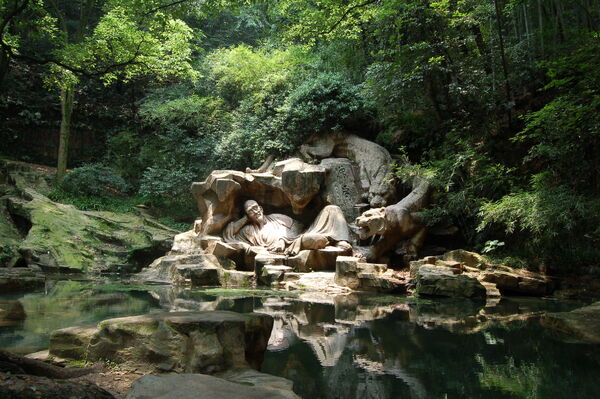 Gangham Style.
Korean dance team.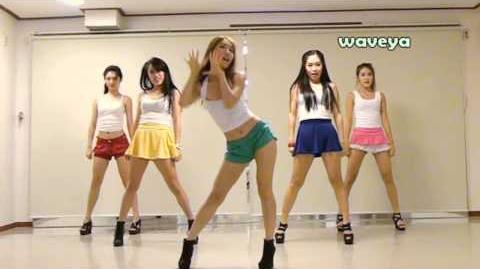 ---
PSY싸이 - GANGNAM STYLE (강남스타일) Waveya 웨이브야 Korean dance team. Youtube link has larger version and more info.
Go to the Main Page for more music and videos.
NASA Johnson Style
(Gangnam Style Parody)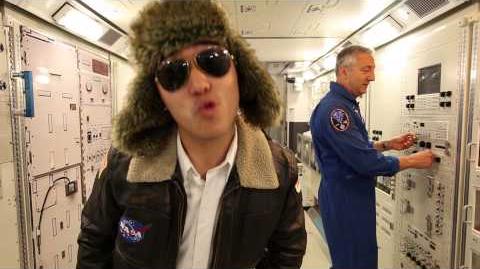 ---
NASA Johnson Style (Gangnam Style Parody). Youtube link has larger version and more info.
Software recommendations
Some free software, tools, and sites that I use, or have used, and recommended in the past. There may be better stuff out there now.
Anti-virus and anti-malware software
Return to top. See Wikipedia: Malware.
23 Free On-Demand Virus Scanners. By Stacy Fisher.
Microsoft Security Essentials. Free anti-malware tool for computer viruses, spyware, rootkits and trojan horses. Highly rated. Real-time protection or on-demand scans. Real-time protection in MSE can be turned off if desired. That way MSE can be used for on-demand scans of whatever one chooses. The following concerns MSE in Vista. Windows Defender should be disabled in Services. Normally, it is disabled automatically when MSE is first installed. But check in Services (in administrative tools). MSE is not found in Services. Microsoft Antimalware Service is found there, but it can not be disabled even when one uses "run as administrator" to access Services. Also, turn off Windows Defender in the startup tab of system configuration (via msconfig), and not just in Services.
Have not found an easy way to turn off automatic definition updates. Even unchecking the relevant items (Windows Defender and Microsoft Security Client) in the startup tab of system configuration (via msconfig) does not stop daily MSE definition updates. Check "view update history" in Windows Update to see the continued MSE definition updates. Malwarebytes (see below) may serve your needs better. Can uninstall MSE, and only use Malwarebytes on demand. That way there are no daily MSE updates. If MSE is uninstalled, be sure to also disable Windows Defender in Services. It is not a good idea to have 2 anti-malware programs enabled. Be sure to hide any definition updates in Windows Update by right-clicking them. That way you will not get further notices in your system tray, and will be less likely to accidentally reinstall MSE, or enable Defender.
Malwarebytes | Free Anti-Malware & Internet Security Software. There is a highly-rated free version. This software can be used on demand, and can be set so as not to run at all in the background. Not even definition updates. Background scanning (real-time protection) is the only thing turned off after the free trial is expired. Even when it says the trial is expired it can be used for more on-demand scans. At least in my experience months later after I had reinstalled it. I had uninstalled it months before. I installed the latest free version months later, and it said "trial expired", but still scanned on demand. There is no need to uninstall it. The program itself can be updated even after the trial is over. And the definitions can be updated too. Use the custom scan options for choosing specific drives, folders, or files to scan. "Threat scan" takes around 5 minutes. Custom scan with all options checked can take around an hour. Custom scan is highly recommended. Choose only to be warned about some items such as P.U.P. (potentially unwanted programs). "Warn user about detections". That way you can choose at the end which ones to remove.
Caffeine. Keep PC awake
If you want your PC to not go to sleep while you are watching video, listening to audio, etc., then use this. Put the caffeine.exe file anywhere. Create a shortcut to it, and drag it to your desktop, quick launch toolbar, etc.. When you launch it the icon will go to the system tray, and keep your PC awake. Double click it to turn it on and off. It starts off active, and keeps your PC awake. Right click it for options.
"If you have problems with your PC locking or going to sleep, caffeine will keep it awake. It works by simulating a keypress once every 59 seconds, so your machine thinks you're still working at the keyboard, so won't lock the screen or activate the screensaver."
Don't Sleep. Keep PC locked and awake
Sometimes you also want the PC locked. Caffeine will not stop the PC from going to sleep if it is locked. "Don't Sleep" has many options, one of which is to prevent sleep even when the PC is locked.
Sleep mode for PCs
In true sleep mode PCs only use a few watts (typically 2 to 4 watts). This is sleep mode where the fans are off, and the power button is blinking. PCs wake up in only a few seconds from sleep mode. The same pages show in the browser windows and tabs. Make it easy to go to sleep mode. Make the power button on your PC go to sleep mode instead of shutting the PC off completely. Put a sleep shortcut on your desktop, and also in the quick launch area of your taskbar. Click either one and walk away. Or click the power button on your PC. In 5 to 10 seconds (typically) the PC is asleep. This is true unless it is hybrid sleep (not recommended to use it since it can take around 20 to 30 seconds to go to sleep). Click the power button to wake up almost instantly (2 to 3 seconds) whether from sleep or hybrid sleep. Sometimes, depending on your PC settings, just moving the mouse, or clicking a key on the keyboard will wake up the PC.
Set idle time before sleep automatically occurs:
Windows: Control panel for power options. "Change when the computer sleeps." Set the time before the computer automatically goes to sleep when idle.
Power button on PC:
Windows: Control panel for power options. Change plan settings. Advanced power settings. Power button action: Sleep.
Start menu power button:
Windows Vista: Control panel for power options. Change plan settings. Advanced power settings. Power buttons and lid. Start menu power button: Sleep.
Windows 7: Set the start menu power button in taskbar properties.
For fastest sleep disable hybrid sleep:
Windows: Control panel for power options. In sleep settings turn hybrid sleep off. Sleep will now occur in 5-8 seconds instead of 20-25 seconds.
Sleep shortcut on desktop and quick launch area of your taskbar. See instructions here and here.
Windows: Hibernation must be disabled for sleep shortcut to work. Otherwise the shortcut activates hibernation instead of sleep. Hibernation uses absolutely no power, but takes a full 45 seconds or more to wake up.
Windows: Right-click Command Prompt (in Accessories) and select Run as administrator. At the resulting command prompt, type powercfg -hibernate off and then press ENTER. This removes both hybrid sleep and hibernate from the sleep setting in the power options control panel.
To reenable: powercfg -hibernate on
More info:
Sleep mode and Away mode
See the multimedia settings ("when sharing media") of the advanced power settings. There are 3 choices. One is "allow the computer to sleep." This may be necessary for the power button to put the PC completely to sleep. Not sure.
Stop mouse or keyboard from waking PC
Stop the Mouse From Waking Up Your Computer from Sleep Mode. Only seems to work with USB mice and keyboards. Not PS/2. A PS/2 to USB adapter solves the problem. If both the mouse and keyboard are PS/2, they both have to use an adapter (or the same one). For some reason if only the mouse is connected via an adapter, this does not work. Both need the adapter, and both must uncheck the box in the power management tab as described in the article (device manager control panel, properties, power management, "allow this device to wake the computer"). And the PC must be restarted before it works. See this search for this combined adapter. An example here.
If the keyboard is PS/2 and the mouse is USB, it is OK to connect them both without adapters. Only the keyboard will wake up the computer if "allow this device to wake the computer" is unchecked in the power management tab of the mouse. Bumping the keyboard or the surface it is on will not wake the PC. Only clicking a key will wake the PC. If you don't want the keyboard to wake the PC in any circumstance, then use an adapter, and uncheck the box.
Lock and sleep mode with one shortcut
This works in Vista, and maybe in Windows 7:

@echo off
cd "C:\Windows\System32"
start rundll32.exe User32.dll,LockWorkStation

cd "C:\Windows\System32"
start rundll32.exe Powrprof.dll,SetSuspendState Sleep

exit

Save the above in Notepad as a text file. Name it something like Lock-sleep.txt and then change the ending to .bat instead of .txt
Double-click it to first lock your PC, and then put it to sleep.
Save this file anywhere. Right-click it and send it to your desktop as a shortcut. Drag it from your desktop to your quick launch bar.
For more info:
Choose icon for desktop shortcut
Right-click the shortcut, and then "change icon". Browse to here to choose an icon:
C:\Windows\System32\shell32.dll
For more info:
Linux Mint
Convert computers that are using unsupported versions of Windows (Windows XP and before) to Linux Mint. See: Wikipedia: Linux Mint. It is free. Updates are free. Linux Mint is the most popular version of Linux for individual users. Installation is very fast. Under one hour total (including updates).
Browsers are installed with it. The PCs work fine for web browsing, Youtube, etc..
There are 4 desktops to choose from for Linux Mint. Xfce is best for the oldest computers and laptops. Cinnamon has more features. After installing Xfce, see:
Other software
7-Zip. Free zip program that works with many formats including RAR files. Combine RAR files.
Block IntelliTXT inline popup ads. Bing, etc.. Enter relevant domains and subdomains into the hosts file. See explanation and URLs to add. Copy from this plain-text list starting with # [Vibrant Media] until the next pound # symbol.
Blogger.com - Google's popular, free blog hosting. See Features. Enable the new editor in settings to get a larger, adjustable edit window.
CCleaner (also known as Crap Cleaner). This is very useful for cleaning out the C drive/partition before doing a full image backup of it with Macrium Reflect Free (see below) or other backup software. CCleaner can also do full wipes, or free-space-only wipes, of drives and partitions. 1 to 35 passes. For a good summary of options when using it see here. The article suggests not using the Registry Cleaner. Let it remove all cookies now and then. It finds many cookies not easily found. If you don't want it running in the background, then turn off all monitoring, and all startup activities (such as the registry cleaner).
ChartGo.com - create charts and graphs online for free. Can paste in lists of chart data without special formatting. See also:
Disable caps lock and Windows keys. "Works with all modern Windows variants: Windows 2000, XP, Vista, 7, 8/8.1. It will not work with Windows 95/98/Me." - Reboot the PC after applying the fix. Stops the annoyance of wayward key presses. Especially useful when gaming. If you disable both the left and right-side Windows keys then you will not be able to use many keyboard shortcuts such as Win+D to get to the desktop. In that case to minimize a game window click ctrl-alt-delete to pop up the task manager. Then go to the Windows tab and click "minimize". In some games this only works when the video option for "windowed" or "borderless" is being used within the game settings.

SharpKeys - CNET Download.com. See also: SharpKeys - Home [5]. "Windows XP, as well as 2000, Server 2003, Vista, and Windows 7." It may be working in Windows 10 too. See comments and issues. Download and install. Easy way to remap keys, turn them off, reset them all, etc.. I turn off my left Windows key, and leave the right one on. That way I can use all the Windows key shortcuts [6], without interfering with gameplay (so far). If that becomes a problem I may remap the Windows key to the unused "scroll lock" key.

Driver Booster Free. It analyzes your PC for out-of-date drivers -- and updates them with a click.
Email Extractor. Good for extracting all the email addresses from detailed city lists.
Easeus Partition Master Free Edition. Format, partition, repartition drives. Merge or extend partitions. Change the partition type. Much more.
Firefox browser. It has a built-in spellchecker.
gBurner Virtual Drive. Free utility designed for creating and managing virtual CD / DVD drives. Easily access your favorite games, music, or software programs.
GOM Media Player. A top 5 player at Cnet. Wikipedia page.
Google Toolbar. Search the whole web, or a single web site (the one currently being viewed in the browser tab).
Graboid Video. Graboid Video grabs video online from a variety of intermediary sites.
ImgBurn. Free, popular, CD-DVD-Blu-ray burner. For burning an ISO file to a disk for example. See How to Format in ImgBurn | eHow. See Wikipedia: ImgBurn. See other free popular burners.
Keep Display On. For watching videos. Prevents the display from going into screensaver mode. Click on, click off.
KompoZer. WYSIWYG web page editor. Use the latest beta version. Don't install the English language pack. It comes with the program.
Macrium Reflect Free Edition. Quickly create a disk image backup (compressed to only a few gigabytes) of an O.S. partition or an entire hard drive. Do it soon after a clean install of the operating system (O.S.). Reinstall the backup in a few minutes after erasing and wiping a buggy O.S. partition or drive. This saves hours compared to a clean install of the O.S.. Tutorials: 1. 2. Use CCleaner (see above) to clean out things before doing a backup.
Media players. At CNET. For example; VLC and GOM are regularly in the top 5 free media players (by downloads in the last week). See their listings there, and above and below.
NoteTab Light. Freeware text editor useful for alphabetizing city lists, counting the cities, and removing bracketed info.
Partition Wizard Home Edition. Free tool for creating, resizing, or wiping hard drive partitions. Create a data partition. Make an active O.S. partition smaller or larger. Use with Macrium Reflect to create more versatile O.S. backups. See also: free bootable edition [7].
Remove Duplicate Lines. Good for removing duplicate email addresses, etc..
SlimDrivers Free. Finds drivers that Windows Update may not provide. It then provides one-click installation for each of those drivers.
SyncBack Free. Incremental backup or syncing of data partitions or folders to other hard drives (internal, external, network, etc.). The beauty of SyncBack Free is that the copy it makes to an external hard drive is an exact copy. So even if your computers completely crash, you can immediately access your data by connecting the drive to any computer available. You don't necessarily need a separate data partition on your computer. You can use your operating system drive or partition. Just put all your documents, files, audio files, video files, etc. in one folder. Call it "Data" or something short. Then just regularly do incremental backups every few weeks of just that folder. Only takes me around 5 minutes, and my data folder is over 100 gigabytes. The backup is fast because SyncBack only has to update the changes since the last backup. I only turn on the external drive when doing the incremental backup, so it can not be easily hacked.
VLC Media Player. A top 5 player at Cnet. More info: PCWorld. Wikipedia page.
Web Photo Gallery Creation and Automation Tools. Many freeware tools listed too.
Windows Essentials Media Codec Pack. A set of software codecs for viewing and listening to many forms of media in Windows Media Player. Useful for viewing movie and other video DVDs, etc..
Windows startup programs. What are they? Are they required? How can I disable them? A long list of startup items. Download the free "full-list zip" file.
Wisgary.com - Wordcount calculator. Paste in text online. Counts words, lines, characters.
Wordpress.com - Popular, free blog hosting with minimal ads. It is not just a blog. It allows pages, too, with blogs as a sub-page.
ZoneAlarm Free Firewall. Controls both inbound and outbound traffic. Or use Windows Firewall. Use with above list of startup items to take back control of your computer.
Image editing, resizing, adding text, etc.
Google Public DNS
Site blocking and search hijacking
Sometimes some web pages will not show up. Sometimes searching with the location bar in Firefox and other browsers ends up in unexpected places.
This can happen when DNS is hijacked. Many people use Google Public DNS to solve some of these problems. See:
SearchReset. Firefox addon. Resets your search preferences and home page to their default values. Handy when cleaning up after browser hijackings.
Firefox options, addons, search, home pages
Cookies
Here is a recommended set of Firefox cookie settings:
Tools, options, privacy tab, history section:
Use custom settings for history.
Accept cookies from site. And: "Keep until I close Firefox." It only deletes regular cookies on closing. It does not delete Flash cookies (LSOs). See section below on Flash cookies.

Exceptions: Add domains of cookies to allow permanently. So you do not have to login again on some sites, and/or to keep site preferences. Any domain added here also immediately shows up in the whitelist of the "Self-Destructing Cookies" addon.

You can click "show cookies" at anytime to see what cookies are currently set.

Third-party cookies. Notorious for tracking across multiple sites. If they must be allowed then have them automatically deleted when the tab is closed by using the "Self-Destructing Cookies" addon (see farther down).
Posting Youtube comments directly
Note: This info may be out of date.
Set to never accept third-party cookies. Instead allow apis.google.com in exceptions . Only need to "allow for session". This works by itself. Top-level comments show up fine. Nothing else is necessary to post top-level comments directly in Youtube comments after logging in. Click "newest first" in the dropdown tab to see your latest top-level comment. For more info see this thread, and this.
Unfortunately though, comments in reply to other comments do not always show up in the logical location, and may not show up at all. And what you see may be different depending on whether you are logged in or not. The brainless idiots at Youtube often (not always) only show your reply as just another top-level comment, and not in a logical threaded format. The truly exasperating part is that sometimes replies do show up in a logical threaded format. There is nothing, and I mean nothing, you can do about it. See here, and here, about these longterm problems. Some of your comment replies may show up if you click "newest first" in the dropdown tab just above the comments. But not always. It seems that the person you are replying to will get notified of your reply if they allow notifications. But whether anybody else sees the comment reply in the logical order (or at all) depends on whether it is considered "a top comment", and even that may take awhile. Reloading the page sometimes helps. Waiting awhile sometimes helps. But nothing works consistently.
URLs in comments cause many of these baffling problems. One sees the comment after one posts it. But log out and reload the page and the comment is gone. This seems to be Youtube's way of dealing with spam. URLs are not allowed in comments. Youtube uses deception and confusion to fight spam. Comments with URLs are hidden from everybody but the original poster of the comment. So that person has less incentive to copy and paste messages with URLs to multiple comments. They quit sooner thinking they have successfully posted their comment. See here and here.
Clear history when Firefox closes
Settings:

Uncheck: cookies. Otherwise even the "exceptions" cookies are deleted. Let the "Self-Destructing Cookies" addon (see below) handle most cookie deletion. See also this thread.
Uncheck: active logins. Or you will have to login again on some sites.
Uncheck: site preferences. This is also where the "Self-Destructing Cookies" addon keeps its whitelist.
Check: cache. May help prevent persistent trackers and zombie cookies.
Check: offline website date. May help prevent trackers and zombie cookies.
Cookie exceptions:

disqus.com - Comments can be made and edited for years.
wikipedia.org - edit at any time.
wikimedia.org - edit at any time.
facebook.com - see why in next paragraph.
Self-Destructing Cookies. Firefox addon. "A realistic chance of beating zombie-/evercookies without sacrificing usability." Read its option pages carefully. It gets rid of a site's cookies and LocalStorage as soon as you close its tabs. It can even be set to clean your cache every time you are not actively using the browser. Trustworthy cookies can be whitelisted by adding their domain names to the whitelist in the addon's options. Domain names are automatically added immediately if they are first added to "exceptions" in Firefox: Tools menus, options, privacy tab, exceptions. See info higher up. Only allow exceptions for sites you trust not to track you. Or who you don't mind being tracked by. Unfortunately, Facebook may start saying it does not recognize your device if you remove its cookies. It may require you to fill in CAPTCHAs and may request that you allow tracking in your browser for Facebook. Consider using a separate browser for Facebook where the Facebook cookies are not deleted. For example; Google Chrome. As with Firefox you might want Chrome new tabs to be blank pages in order to stop Google cookies from tracking you. See this Chrome addon.
Disconnect. Firefox addon. Blocks the invisible websites that track your search and browsing history. Loads pages faster. Stops tracking by 2,000+ third-party sites. It can also disable some ads. Click the icon for the option to disable it on a particular site or page. "Whitelist" the site. For example; for sites important to you such as free web-based email providers, etc. that depend on ads. After installing it, remove and reinstall other filtering addons such as AdBlock Plus. This will allow you to see what Disconnect is blocking. See "More" for it in the Add-ons Manager (tool menu, add-ons).
Blur (formerly "DoNotTrackMe"). Firefox addon. It blocks hundreds of online trackers. CNET page says: "Using DoNotTrackMe for Firefox seemed to slow down our browser considerably, even with all other add-ons disabled. The application accomplished its goals, but we are unsure why our browsing experience was hampered by the sluggishness of this program."
BetterPrivacy. Firefox addon. Remove or manage local shared objects (Flash cookies) set by Google, YouTube, Ebay and others. This addon does its deletion of Flash cookies when all Firefox browser windows are closed. See also the following sections. It is not necessary to install BetterPrivacy if all Flash cookies are blocked via the Flash control panel.
Clear all history to fix problems
Sometimes you may need to clear all Firefox history (all boxes checked) to fix some problems. See:
For example; to clear out corrupted cookies, certificates, etc.. "Clear all history" from the Firefox history menu is a one-time method that deep cleans and more completely removes cookies, etc.. "Remove all" from Firefox options (privacy tab > show cookies) does not get rid of everything that "Clear all history" (all boxes checked) does. Such as LSOs (Flash cookies).
See Wikipedia: Local shared object (LSO). Flash cookies are LSOs. LSOs cross browsers. They are sometimes used to respawn regular cookies that have been deleted. That is why they are sometimes called "zombie cookies".
Go to the "Flash Player" control panel. Enable: "Block all sites from storing information on this computer". This will prevent local shared objects from being set in the Flash Player by any site. That control panel says though: "The settings on this page are not applicable to Google Chrome or Chromium based browsers (PPAPI)."
See this thread: LSO and whitelisted cookies. Firefox can only clear all Flash cookies when you clear all regular cookies via "clear history when Firefox closes" in Firefox options. But that also deletes cookies in your exceptions list.
Some choices are: 1): Prevent all Flash cookies via the Flash control panel. 2): Control which Flash cookies are set, and for how long, via Firefox cookie options, and via the BetterPrivacy addon. See that section on this page. It is not necessary to install the BetterPrivacy addon if you block all Flash cookies.
In the Flash control panel you can delete all Flash cookies and settings. See the advanced tab.
There are many invasive cookies, and persistent trackers. See: local shared object, zombie cookie, evercookie, device fingerprint, Panopticlick, and Firefox tracking options. See: Amid NSA Outrage, Big Tech Companies Plan to Track You Even More Aggressively by Ryan Tate, 11 Oct 2013, in Wired. See persistent tracking – Ashkan Soltani.
Google's persistent tracking
First, go to Firefox options, general tab, "When Firefox starts". Pick "Show a blank page". On that same general tab keep the Firefox home page set for Google search. Put the home page icon in one of your Firefox toolbars for easy access. This way you have easy access to Google search, but only on your terms and timing. Do not allow google.com and youtube.com in your Firefox cookie exceptions.
Google respawns its cookies. Google is technically able to cross-reference cookies across its information-rich product line to make dossiers on individuals. Google owns Youtube, DoubleClick, AdMob, etc..
Delete tabs for Google search, profile, Google Plus, Gmail, etc. when you are done. When no Google pages are showing then there is some hope that the "Self-Destructing Cookies" addon will be able to delete all the Google cookies and LSOs.
Google tracking is hard to kill. It is amazing how one's Gmail or Google profile name shows up at the top of the Google home page even after deleting Google's regular cookies. See local shared object, zombie cookie, evercookie.
After signing out of your Google and Youtube profiles (by deleting all Google-related tabs) you can use Google search a little more anonymously. Google will add more cookies, but not necessarily tied to your Google profile and dossier. But you never know.
Search tools
The search bar at the top right of the Firefox browser opens the result list in the same tab by default. Use ctrl-click to open in a new tab. This ability to open results in a new tab only works for the default search engine. Otherwise searches open in the same tab. You can see the default search engine by looking above the list of suggestions.
You can add more search engines. See here. You can do searches without having to go to the search home page first.
If you want the old search bar with the text list of search engines in the dropdown menu, then go to about:config, and toggle browser.search.showOneOffButtons to false. Restart Firefox to see the change.
The URL address bar (location bar) at the top can also be used for searches. For more info go here and here. Those pages also explain how to turn off domain guessing and URL auto-completion in the location bar. At about:config:
browser.fixup.alternate.enabled - set its value to false.
browser.urlbar.autofill - set its value to false.
browser.urlbar.autofill.typed - set its value to false.
Recommended Firefox search addons
Firefox addons:
Add search engines to the searchbar. If you want more choices than what Firefox provides you can add other search engines easily to the searchbar. Go to the page with the search engine. Click the icon on the left side of the searchbar. From the popup menu click on the search engine to be added. It will now be on the list of search engines you can choose from.
Context Search. Very popular. Select any text, right click, and search from your installed search engines (same as the ones at the top right of browser). You choose from a submenu. Search opens in a new tab by default.
Searchbar Autosizer. Increases search bar width once you start typing into it, or pasting into it. Adjustable widths in addon options. Search bar width shrinks when done to whatever size you set in options.
Site Searcher. Adds a "Search this site" button. It can be moved around. It allows you to search the subdomain of the website you are on. When clicked, Google will be opened in a new tab. This is true no matter what the default search engine is in the search bar on the right.
Search Site. Its purpose is to search the site in the tab one is currently viewing. Select text on a page, and then right click the selection to do a site search from the popup context menu ("search site for selection"). It uses the search engine currently at the top of the search bar. Use ctrl-click to open in a new tab. Or enter search terms in the search bar at the top right of the browser. A green button shows up in the search bar on the right side. Click the green button to do a site search. Click the arrow to do a regular search. The result list opens in the same tab by default. Use ctrl-click to open in a new tab.
Do not use the following. The addons are currently buggy. See reviews for updates, if any:
Site Search. Replaces the site search function of Google Toolbar. Select text and right click to search from context menu. Search can be set to open in a new tab. There is also an optional toolbar to enter search terms in.
QuickWiki. Quick lookup in Wiktionary and Wikipedia. Select word or phrase and right click. Context menu gives choice to open up a quick definition popup from Wiktionary, or a quick popup of the intro from a Wikipedia article. Other options are to open up the Wiktionary or Wikipedia articles in a new tab.
Find-on-page addons
Find Button. Adds a button to open and close the FindBar. Can drag button to other locations.
Find All. Searches for a word or phrase on a web page, and displays the results in an easy to view list. Can click on a line in the list to go to that location on the page.
FindBar Tweak. Find all uses of a word or phrase on a page, or on all tabs. Many options. It is also good for counting the number of entries in a wikitext list. Count the number of asterisks or hash tags. Works best if there is a space after them before the list item. This distinguishes asterisks before links (no space), and asterisks before list items.
Plain Firefox home page with search
If annoying, click-away popups cover needed parts of the Google home page, or they distract you, or if some days you find the doodles annoying or slow-loading, there are things you can do. You can get rid of the popups and clickouts by using this Firefox addon:
YesScript. It is a JavaScript blacklist that is activated by an on-off icon. Click it off for the Google home page, and that setting and site is remembered. You can click it on later if desired. Unfortunately, it is set for the whole site, and not just a particular page. The icon can be dragged to any toolbar at the top or bottom of Firefox: View menu, toolbars, customize.
You can also try other pages as your home page in your browser. Such as search.yahoo.com
It seems that the various Google home pages (Search, News, etc.) have gone to hell at times, especially since Marissa Mayer left Google in July 2012. Wikipedia: "She also oversaw the layout of Google's famous, unadorned search homepage."
Google News is worse at times. Titles can be too short. Advanced news search, and archive search of news, can be difficult or impossible to find, or to use. Enter some search terms and do a news search. Then click on "search tools" to sort by time, date, etc..
For an alternative at times try Yahoo News. It can be sorted by time after the initial news search.
I used to be able to copy and paste Google search result URLs. Not any more. I now need an addon to fix that problem:
Google search link fix. - firefox addon shows actual URLs in Google search results, and when copying links. Does not work when copying links from Google News.
Other options:
bing.com/?rb=0 - Bing without background image. It is a Bing home page without any images at all. It is URL based and not cookie based. So it does not matter if you regularly delete all cookies.
StartPage.com - anonymous Google searches. To keep the settings cookie see here.
Bookmark addons
View Sidebar. Returns the one-click bookmarks sidebar button. The star button seems to appear and disappear. This addon provides a different button that sticks around.
Autoclose Bookmark & History Folders [8]. Firefox addon to close all other bookmark folders when one opens a folder.
Delete Bookmark Icons. [9]. Favicons can really bloat up the size of your bookmark backups. This Firefox addon can delete all bookmark icons (favicons), or just one. Click "Show all bookmarks" from the Bookmarks menu. Then "Delete all site icons" from the "Organize" menu. It works almost instantly. Can uninstall addon after using it. To prevent new favicons go to about:config and change the three parameters below to the following values. More info here.
browser.chrome.favicons - False
browser.chrome.site_icons - False
The main setting is the bottom one. If set to "false" it rules over the other settings no matter what they are set to. So you can use that setting alone if you so choose. There is no setting that I know of that will turn off favicons in the bookmarks menu, but allow them in tab titles.
SortPlaces. Firefox addon for quick, one-click, alphabetization of all bookmarks at once in all folders and subfolders. Can still be found here. There is a modified version linked from the page that works with Firefox 22+. Click the latest version to install it. You can also download the .xpi file to safeguard it. Click "addons" from the Firefox tools menu. Then click the gear wheel to get its dropdown menu. Then click "install add-on from file". Browse to the .xpi file on your PC. Install. You may need to disable signature checks. To disable signature checks, you will need to set the xpinstall.signatures.required preference to "false".

type about:config into the URL bar in Firefox.
in the Search box type xpinstall.signatures.required
double-click the preference, or right-click and selected "Toggle", to set it to false.
Toolbar Buttons. Customized selection. From Codefisher.org. For example; here is a possible selection of buttons from many choices: "A customized version of Toolbar Buttons including the buttons: Bookmark Manager, Bottom, Decrease Searchbar Size, Favourite Page, Find, Gmail, Increase Searchbar Size, Page Info, Page Media, PopUp Blocker, Resize Search Size, Search Go, Stop, Stop All, Tab List, Top, Twitter, Up Directory".
The plus (+) button for a new tab can seem to disappear. It is movable. So it may sometimes be found anywhere on the toolbars, or in the customize window. If not seen, or not recognized, "restore defaults" in the customize window. Look for it again. It is not easy to see in some locations since it is just a small plus sign without a border in some locations.
Safe troubleshooting
Use safe-mode restart (help menu, restart with addons disabled). Addons are turned off temporarily. The addons come back on (enabled) when the browser is restarted again.
"Restore defaults" in customize. The customize window shows up by right-clicking the toolbars at the top of the browser and then clicking on "customize". Or click the 3-bar Firefox menu on the right side, and then click customize. Or view menu, toolbars, customize.
Both of the above methods may need to be done to fix some problems. Both are completely reversible and safe.
The "reset Firefox" option removes all your addons, and resets all to default settings on everything. So don't use it unless all else fails. You might as well uninstall Firefox completely, and do a clean install of Firefox direct from Firefox download.
Translation addons
Translation addons. Search shortcut to see list of Firefox translation addons. You can click on "most users" to find the most popular translation addons. But that will not necessarily indicate the best ones currently.
Translate Now. By default, the translation is in a new tab. It is possible to overuse this at times, and Google will stop translating for awhile, or make you get past CAPTCHA screens. Google Translation of text will usually again work fine after closing all browser windows, and restarting. I have my settings and addons configured so that restarting gets rid of all unwanted cookies and super-cookies, and so Google does not remember my past use of the day. And even though I use Google Mail I do not allow automatic login to Google. So all Google cookies are temporary. This addon does not do full page translations. So I also install the following addon. I like having these 2 translation addons installed since sometimes one will stop working right.
Translate This! By default, the translation is in a new tab. This is great. It can be changed to the same tab in options. Right-click page, or selected text, to translate. Translation link shows up in the context menu when text has been selected for translation. Right-click a link to translate the linked page. After installing the addon you will have to restart Firefox to get the translate icon to work. It only translates the whole page. Can place the icon in any toolbar. To do so right-click a toolbar and click "customize". Then drag the icon from current location to new location. It is not necessary to place the icon on a toolbar. You can use the context menu instead. Right-clicking a page, link, or selected text works fine. This addon uses Google translation.
The above 2 translation addons are all I really need. Here is another translation addon below, and its benefits and problems (at the time of writing).
Google Translator for Firefox. Clicking icon translates the whole page in a new tab. Translating selected text is not working for me. Can place the icon in any toolbar. To do so right-click toolbar and click "customize". Then drag icon from current location to new preferred location.
Fix slow Firefox closing and restart
If you have a lot of bookmarks, then you should know that Firefox automatically creates a bookmark backup file when the last Firefox window is closed. This can take many seconds, and during that time Firefox can not be restarted. To stop automatic bookmark backups go here, and then to about:config:
browser.bookmarks.max_backups - set it to 0.
You will have to backup bookmarks manually: Bookmarks menu, show all bookmarks, import and backup, backup. The instant way to backup or restore huge amounts of bookmarks is by copying places.sqlite from the Firefox profile folder. See next section below.
Firefox page slowdowns and freezing
See:
2 things from the above-linked pages that seem to help me:
Uncheck "Show Tabs on Flash and Java" in Adblock Plus options. It is unnecessary anyway since I use FlashStopper.
Disable all video downloader addons. Only enable them when necessary to use them. Via tools menu, addons, extensions.
Huffington Post home page and other HuffPost pages can be slow. The YesScript addon does not seem to help with this in Firefox. But the previous recommendations seem to help. Another possibility is going to Firefox options, advanced, general tab. Then check "Warn me when websites try to redirect or reload the page." But that can rapidly become annoying since many links on many websites are redirects.
Back up or restore bookmarks instantly
Go to the help menu, then troubleshooting information. Click on the link to show the profile folder. Copy places.sqlite and paste it in a folder in your backup folder or drive. If you have a lot of bookmarks this method is much faster than the standard method of backing up or restoring bookmarks. Importing bookmarks is instant by pasting places.sqlite in the profile folder. If this is a new install of Firefox it is OK that it replaces the places.sqlite file that is there. It only has a few bookmarks that comes with Firefox.
Fix tab jumping problem in Firefox
This is no longer a problem for me. I returned the mms.cfg file to its default state. For other Flash problems see:
Sometimes Firefox can not seem to stay on the correct browser tab or window, and jumps away to another tab or window. This annoying loss of focus can sometimes be fixed by disabling protected mode in Flash. See:
You may need to copy your mms.cfg file to your desktop in order to edit it. Change its name to mms.txt and edit it in Notepad or any text editor. Then change its name back to mms.cfg and copy it back to where it needs to be.
From the Ghacks article (emphasis added):
To disable Protected Mode you need to edit the mms.cfg file located in one of the two directories:
   Windows 32bit: C:\windows\system32\macromed\flash
   Windows 64bit: C:\windows\syswow64\macromed\flash

Just open the file with a text editor and add the following line to the mms.cfg file:
   ProtectedMode = 0

If the file does not exist, create it first.
ProtectedMode=0 (no spaces) also works. Both of the above directories can exist on 64bit Windows operating systems. If necessary, try changing the file in both directories. Restart your PC to be sure it is implemented.
mms.cfg file normally does not have that line, and so to go back to default, just remove that line.
See also:
Firefox Flash and video tools
Click to play, and stopping auto-play
First, install this addon:
YouTube Flash Video Player. Lets you choose Flash or HTML5 as default YouTube video player. Toolbar button allows changing to Flash player which can solve many problems.
Then after choosing Flash for Youtube videos go to the tools menu, and then add-ons. Click plugins in the sidebar. Set all to "ask to activate" except the Flash plugin. If "ask to activate" does not exist for some items, set them to "always activate". Set the Flash plugin to "always activate". Doing this prevents an annoying toolbar from popping up and hogging screen space at the top of the screen. It says something like this:
"Allow this site to run Adobe Flash." Choices are: "Continue blocking" and "Allow".
That toolbar will no longer show up for Flash. But Flash videos will auto-play until you install a Flash blocker addon. Use FlashStopper.
Flashblock [10]. It no longer works. Use FlashStopper:
FlashStopper. After installing the addon (and having done the previous instructions higher up) Youtube videos are one-click to play. No Youtube video will automatically play. You will not be asked to "allow now" or to "allow and remember". There will be a play button in the middle of the Youtube video window, and it is on top of a still image of the video.
The same is true for many sites. Sometimes more is needed. FlashStopper has a proactive setting that is needed for some sites to not auto-play videos. Sometimes this is true for videos on Yahoo News, or Facebook news feeds, or other sites. To fix this in some instances (not all) go to the Firefox tools menu, and then add-ons. Click extensions in the sidebar. Click on FlashStopper options. It has explanatory info.
Once you understand what you are doing use the FlashStopper toolbar button to get their fast. Go to "proactive blocking". Enter the domain of the site that is causing problems in stopping auto-play. For example; enter "facebook.com" or "yahoo.com" if needed. FlashStopper and websites evolve over time, and so the need changes.
Open a new Firefox browser window to test new settings. Go to the site in question. Reload the page, and see if videos are now click-to-play instead of auto-play.
To see all current settings for the domain in the current Firefox browser tab go the tools menu and then page info. Or go there fast by clicking the padlock in the address bar. For more info see this page. It shows how to set permissions back to default for that domain. It also has info on removing the domain from the "Allow and Remember" settings for various plugins.
Firefox image and text tools
Toggle animated GIFs
Firefox addon: Toggle animated GIFs. You can stop and start GIF animations by clicking them. You can also restart animations from the beginning. You can analyze animations frame by frame, or let them go a few frames at a time. It is completely up to you and your clicking.
In options you can disable all animations by default, so that they do not automatically start.
There are also options in the addon for toggling GIF animations that are files on your computer, and not just ones on the web.
IrfanView and GIFs
Or open the GIF file in IrfanView, the popular freeware image editor and viewer. See the options menu, and "Stop/Resume Animation". It currently uses "G" on the keyboard to stop and resume animation. There is also an option to "Extract all frames". This saves all the individual frames to a folder of your choice.
Add text to images with IrfanView
See the section titled something like "Add text to chart images" in this article:
Minimum font size setting
There is a "Minimum font size" setting in Firefox options. Click on the Firefox tools menu, then options, then the content tab, and then the "Fonts & Colors" advanced button. "Minimum font size" is on the middle right. This increases text size only, and does not necessarily increase sidebar width. Many zoom options and addons can not increase text only. Even if they have a text-only option, it may not always work. They may also increase image sizes at times. This can also increase sidebar width if it is tied to the width of images in the sidebar. Or if the sidebar width is set to em units.
Fix image sizing problem
Compare the width of an image on the same page viewed in Firefox and Internet Explorer. Use a ruler. Make sure zoom is turned off (reset) in both browsers (Firefox: View menu, zoom, reset). If the same image has a different width then see this support thread.
This problem sometimes occurs when the DPI setting is changed in the display control panel of Windows. In Windows one can easily go to the display control panel by right-clicking a blank spot on the desktop, and then clicking properties to go to the control panel. Then go to the settings tab, advanced, general tab, to see or adjust the DPI setting.
To fix the problem see the linked thread, and then enter about:config in the address bar. Enter this:
layout.css.devPixelsPerPx - change it to 1.0
See also the info in the following sections on zoom functions and resets.
Text sizing and zooming in Firefox
Various options in the following sections.
The Firefox minimum font size setting can help too (see section higher up).
There are zoom options in the view menu of Firefox. Or use the zoom buttons. The "zoom text only" option in the view menu helps, but does not work in all situations. For example; in some sidebars with width set to em units.
In Firefox drag the zoom buttons to a convenient location via "Customize". The middle button has the current zoom setting as a percentage. It acts as a reset button too. Click it to see.
Another option is to hold the ctrl key down, and then use the scroll wheel on your mouse to change the size of the text. Use the reset button in the zoom buttons to go back.
Addons for zooming
These are no longer needed now that zoom buttons and a reset button are built in to Firefox. See section above.
Addons:
Zoom Toolbar. Adds zoom buttons to the toolbar of your choice. Especially like the reset button.
Page Zoom Button. Can zoom in and out via the scroll wheel. Or left and right clicking. This addon is easy to forget how to use. The addon above this one is very easy to use.
Menu text sizing in Firefox
Theme Font & Size Changer. Firefox addon that allows instant changing of font style and size in Firefox bookmarks, menus, tabs, etc.. Option to do the same in context menus (from right-clicking things).
The above Firefox addon does not adjust text size in Windows menus such as those in Windows Explorer. To do that go to the personalization control panel (right-click desktop, then click properties or personalize). Go to the Windows color and appearance settings, and then advanced.
Choose "icon" from the item dropdown list. Change the font size. This changes the text size of captions under desktop icons, and the text size in windows folders and menus.
Choose other items from the menu, and change the text size for various things such as title bars, menu captions, message boxes, etc.. Some of those items can be accessed more quickly by clicking on the items shown at the top.
To reset all, choose a different color scheme: Windows standard, Windows Classic, etc.. Save it. Then you can go back to your preferred scheme and experiment some more, but starting from the default settings.
You can increase the size of the desktop icons themselves too. Right-click the desktop, view, large icons.
Show more text under desktop icons
See this Google search: windows desktop icons show all text. Unfortunately, these settings can disappear after restarting, unless you have chosen a "Windows Classic" color scheme. See the notes about this when you go here: Right-click desktop, personalize or properties, Windows color and appearance, advanced.
Once there you have to change 2 things in order for more text to show up permanently under the icons. Select "icon spacing (horizontal)" from the menu. Increase the spacing to around 60 or more. It is also necessary to increase the icon "size". Select "icon" in the menu. Increase its "size" to 50 or more. While there you can also increase the text size under the icons.
The icon "size" setting discussed above remains even after the adjustments made in the next section. So maybe the icon "size" here is the size of the space allotted for caption text.
Desktop icon sizing
See: How to Change Desktop Icon Size in Windows 7 & Vista. One option is to hold the ctrl key down, and then use the scroll wheel on your mouse to change the size of the icons.
Another way is to right-click the desktop, view. Then choose large, medium, small icons.
Font smoothing can help a lot
Some people like it, and some don't. It can help greatly with eliminating blurry text. For example; on sites like this one with dark backgrounds and light text. Especially in the image captions where the text is smaller.
Try ClearType. To enable it, right-click the desktop, then click properties or personalize. Go to the appearance settings, and then effects. How you get there depends on your operating system. Check the box to turn it on.
On some versions of Windows you can tune it right there. On others you may need to go here after enabling it:
When done, on the last step, there are some fonts shown that are preferred for legibility. Verdana or Arial are some good fonts to set as the preferred font in Firefox. In Firefox you can set your preferred fonts via the tools menu, options, content, advanced. Choose sans-serif fonts for your default font, and for your proportional font. See Wikipedia: Sans-serif.
More Firefox addons
Firefox addons:
PC and cell phone mic/camera turned on remotely
---
JS and CSS customization
Video and sound quality
See: Category:Videos
You can play more than one video at the same time. Mash it up. Move the timing sliders around. Vary the volume levels. :) ~~
You may need to click the arrow twice in the middle of any video window to start that video. Or go to the source page for the video. The video is usually larger there. Sometimes there are higher definition options (360, 480, 720), and the higher resolution versions usually produce better sound quality too.
Start the video, and click the "HQ" button right away at the bottom of the video for higher quality video, and especially sound. The words are clearer, too. Drag the cursor back some, or reload the source page if problems with the HQ button.
Bigger headphones help too. The extra bass volume and dynamic range. Often, bigger headphones produce a louder sound from the same input level. Part of the reason may be that less sound escapes from full-cup headphones that completely surround the ear.
Your PC sound card, or integrated audio chip, usually has additional volume and equalization controls that can increase the volume. Plugging your headphones into the jack on most amplified speakers that come with most PCs nowadays can increase the sound volume too. Versus the sound volume from plugging headphones directly into the PC. Plugging an equalizer between the PC and the headphones can help too. Of course, plugging the PC sound output into a tuner-amp gives the most options.
Getting a set of small, inexpensive (under $10 to $20) amplified speakers is cheaper, and they produce a lot less heat than most tuner-amps. Get 2 sets of amplified speakers. Plug the headphones into one as an inexpensive, low-wattage, low-heat amplifier. Use the other set of amplified speakers when room sound is needed. Put your PC sound output through a cheap audio switcher (less than $10). Switch between room sound and headphone sound.
In rotation. Some video fun
Morpheus: "It is the world that has been pulled over your eyes to blind you from the truth." Neo: "What truth?" Morpheus: "That you are a slave, Neo. Like everyone else you were born into bondage. Born into a prison that you can not smell or taste or touch. A prison - for your mind. Unfortunately, no one can be told what the matrix is. You have to see it for yourself. This is your last chance. After this there is no turning back. You take the blue pill - the story ends. You wake up in your bed and you believe whatever you want to believe. You take the red pill - you stay in wonderland and I show you how deep the rabbit hole goes. Remember! All I am offering is the truth. Nothing more." -- From the 1999 movie, The Matrix.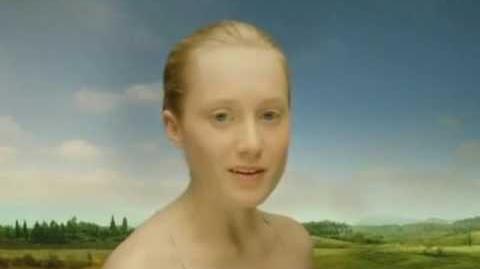 ---
YouTube link. Palm Pre CM (Traumatizing Edition).
Chillin'
Some favorite television shows
Year for series is the beginning year.
Some favorite movies and documentaries
Some useful links:
Movies and documentaries: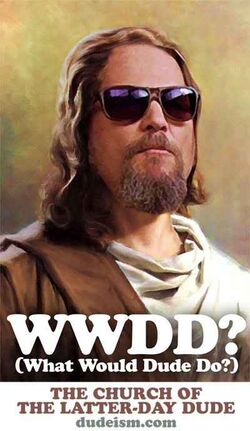 Some interesting talk radio on demand
See here too. This info may be out of date:
Features of an ideal wiki farm
This info may be old.
See: Site problems, and features of an ideal wiki farm.
Categories