Top
"Throw your hands in the air like you just don't care."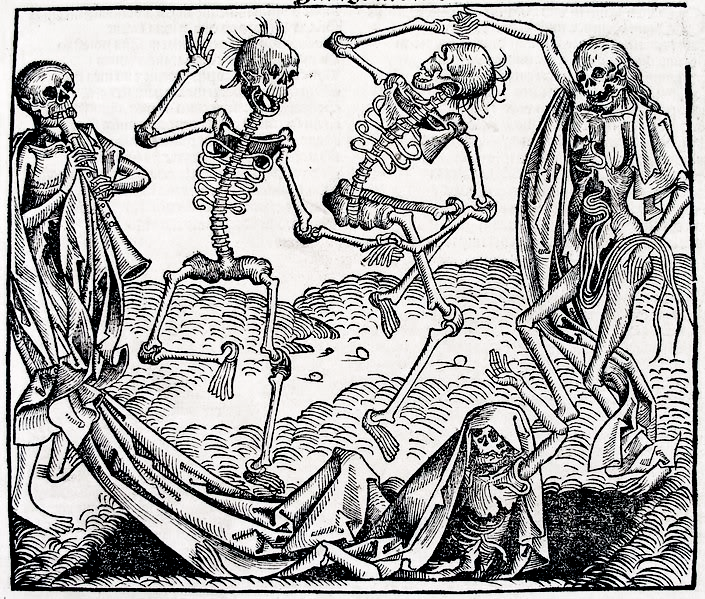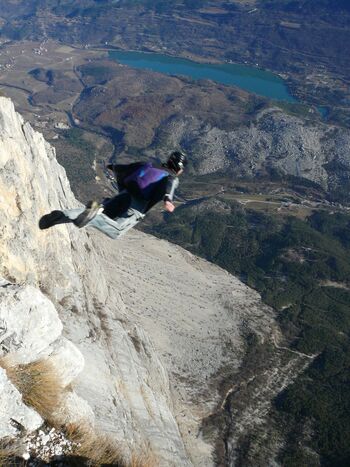 See also:
Baked, not fried. I am a volunteer sysop-admin at the Cannabis Wiki. Just another guy with a PC. Have PC, will travel.
See:
Some more useful Facebook groups:
Besides the many GMM facebook groups check out these:
More weirdness: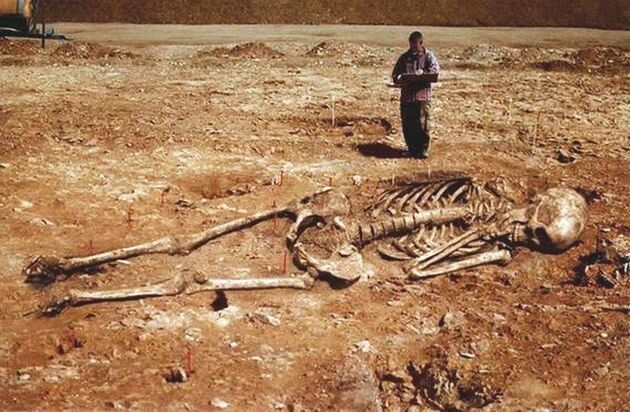 Features of an ideal wiki farm
See: Site problems, and features of an ideal wiki farm.
Music videos
Gangham Style. Korean dance team.

PSY싸이 - GANGNAM STYLE (강남스타일) Waveya 웨이브야 Korean dance team. Youtube link has larger version and more info.
Go to the Main Page for more music and videos. See the section for embedded music videos.
NASA Johnson Style
(Gangnam Style Parody)

NASA Johnson Style (Gangnam Style Parody). Youtube link has larger version and more info.
Timeshifter user pages with music videos and more: page 2, 3, 4, 5, 6, 7, 8, 9, 10, 11, UFOs. See also the bottom of the Main Page for more music videos selected by User:Timeshifter. See also poptophop's YouTube channel and playlists. Music videos are added to the last user page that has been created. That is the one with the highest number. Click the Youtube links to see larger versions and more info.
Software recommendations
Some free software, tools, and sites that I use and recommend:
Irfanview. Free, popular, easy-to-use image viewer and editor. Install free plugin pack too.
Winamp. Web radio, audio player.
GOM Media Player. A top 5 player at Cnet. Wikipedia page.
VLC Media Player. A top 5 player at Cnet. More info: PCWorld. Wikipedia page.
Firefox browser. It has a built-in spellchecker.
Google Toolbar. Search the whole web, or a single web site (the one currently being viewed in the browser tab).
7-Zip. Free zip program that works with many formats including RAR files. Combine RAR files.
Ashampoo Burning Studio Free. Free, popular, CD-DVD-Blu-ray burner.
Daemon Tools Lite. Freeware for making simple disc image files, and emulating virtual CD/DVD drives. Info.
KompoZer. WYSIWYG web page editor. Use the latest beta version. Don't install the English language pack. It comes with the program.
SyncBack. Incremental backup or syncing of data partitions or folders to other hard drives (internal, external, network, etc.).
Macrium Reflect Free Edition. Quickly create a disk image backup (compressed to only a few gigabytes) of an O.S. partition or an entire hard drive. Do it soon after a clean install of the operating system (O.S.). Reinstall the backup in a few minutes after erasing and wiping a buggy O.S. partition or drive. This saves hours compared to a clean install of the O.S.. Tutorials: 1. 2.
Partition Wizard Home Edition. Free tool for creating, resizing, or wiping hard drive partitions. Create a data partition. Make an active O.S. partition smaller or larger. Use with Macrium Reflect to create more versatile O.S. backups.
Windows startup programs. What are they? Are they required? How can I disable them? A long list of startup items. Download the free "full-list zip" file.
ZoneAlarm Free Firewall. Controls both inbound and outbound traffic. Or use Windows Firewall. Use with above list of startup items to take back control of your computer.
Block IntelliTXT inline popup ads. Bing, etc.. Enter relevant domains and subdomains into the hosts file. See explanation and URLs to add. Copy from this plain-text list starting with # [Vibrant Media] until the next pound # symbol.
Wordpress.com - Popular, free blog hosting with minimal ads. It is not just a blog. It allows pages, too, with blogs as a sub-page.
Blogger.com - Google's popular, free blog hosting. See Features. Enable the new editor in settings to get a larger, adjustable edit window.
ChartGo.com - create charts and graphs online for free. Can paste in lists of chart data without special formatting. See also:
Commons:Chart and graph resources. See section about free online charting sites.
Web Photo Gallery Creation and Automation Tools. Many freeware tools listed too.
Wisgary.com - Wordcount calculator. Paste in text online. Counts words, lines, characters.
Email Extractor. Good for extracting all the email addresses from detailed city lists.
Remove Duplicate Lines. Good for removing duplicate email addresses, etc..
NoteTab Light. Freeware text editor useful for alphabetizing city lists, counting the cities, and removing bracketed info.
Microsoft Security Essentials. Free anti-malware tool for computer viruses, spyware, rootkits and trojan horses. Highly rated. Real-time protection or on-demand scans.
Keep Display On. For watching videos. Prevents the display from going into screensaver mode. Click on, click off.
Firefox options, addons, search, home pages
The search bar at the top right of the Firefox browser opens the result list in the same tab by default. Use ctrl-click to open in a new tab. You can add more search engines. See here. You can do searches without having to go to the search home page first.
The URL address bar at the top can also be used for searches. Google is the default search engine used. For more info go here. Go to the section "Changing the Internet Keyword service" to change the search engine used.
Plain Firefox home page with search
If Google is loading slow, or if annoying, click-away popups cover needed parts of the page, or if you find the doodles annoying or slow-loading, try other pages as your home page in your browser. It seems that the various Google home pages (Search, News, etc.) have gone to hell at times, especially since Marissa Mayer left Google in July 2012. Wikipedia: "She also oversaw the layout of Google's famous, unadorned search homepage."
Other options:
bing.com/?rb=0 - Bing without background image. It is a Bing home page without any images at all. It is URL based and not cookie based. So it does not matter if you regularly delete all cookies.
StartPage.com - anonymous Google searches. To keep the settings cookie see here.
Recommended Firefox search addons
Firefox addons:
Find Button. Adds a button to open and close the FindBar. Can drag button to other locations.
Add to Search Bar. Add more search engines easily to the search bar. Right click the search form on any website and from the popup context menu click "Add to Search Bar".
Context Search. Very popular. Select any text, right click, and search from your installed search engines (same as the ones at the top right of browser). You choose from a submenu. Search opens in a new tab by default.
Search Site. Replaces the site search function of the old Google Toolbar that Google no longer provides for Firefox. Select text and right click to do a site search from the popup context menu ("search site for selection"). It uses the search engine currently at the top of the search bar. Use ctrl-click to open in a new tab. Or enter search terms in the search bar at the top right of the browser. Click the green button to do site searches. Result list opens in the same tab by default. Use ctrl-click to open in a new tab.
QuickWiki. Quick lookup in Wiktionary and Wikipedia. Select word or phrase and right click. Context menu gives choice to open up a quick definition popup from Wiktionary, or a quick popup of the intro from a Wikipedia article. Other options are to open up the Wiktionary or Wikipedia articles in a new tab.
Searchbar Autosizer. Increases search bar width once you start typing into it, or pasting into it. Adjustable widths in addon options. Search bar width shrinks when done to whatever size you set in options.
Do not use the following. The addon is currently buggy. See reviews for updates, if any:
Site Search. Replaces the site search function of Google Toolbar. Select text and right click to search from context menu. Search can be set to open in a new tab. There is also an optional toolbar to enter search terms in.
More Firefox addons
Video DownloadHelper. Add-on for Firefox.
Flashblock [1]. On-off Flash button for Firefox.
SortPlaces. Firefox addon for quick, one-click, alphabetization of all bookmarks at once in all folders and subfolders. Can still be found here. Click the latest version to install it. You can also download the .xpi file to safeguard it. Click "addons" from the Firefox tools menu. Then click the gear wheel to get its dropdown menu. Then click "install add-on from file". Browse to the .xpi file on your PC. Install.
Autoclose Bookmark & History Folders [2]. Firefox addon to close all other bookmark folders when one opens a folder.
Last Tab Close Button. Shows the "Close" button (the X) on the last tab in Firefox.
Delete Bookmark Icons. [3]. Firefox addon to delete all bookmark icons (favicons), or just one. Click "Show all bookmarks" from the Bookmarks menu. Then "Delete all site icons" from the "Organize" menu. It works almost instantly. Uninstall addon after using it. To prevent new favicons see here.
Disable detach and tear off tab. Disable this: Clicking a tab once and then moving your mouse in a downward motion causes a new window to open.
Fluschipranie. Facebook album saver.
Translate This! Google translation in new tab. Right-click selected text to translate it. Right-click a link anywhere on a page to translate the linked page.
Facebook Select All. Select all your friends on Facebook to send an invite. Click the select all button again if you scroll further down the list.
It is good to set cookie options to block all third-party cookies from ever being set. Those are the most invasive cookies, and many of them track users across multiple sites. It is also good to delete nearly all cookies after closing all Firefox windows. To delete all cookies except selected ones after closing Firefox see this Firefox help page:
Firefox also deletes Flash cookies when it deletes all your cookies on closing Firefox.
You can selectively delete cookies with one click with this Firefox addon:
Selective cookie delete. For example; if you have closed your Google Mail tabs, and you want to be able to do Google searches anonymously, or to view Youtube videos anonymously, then set up "Selective cookie delete" to delete all Google cookies from its one-click button on the browser. The reason to do this is that Google is technically able to cross-reference cookies across its information-rich product line to make dossiers on individuals. Google owns Youtube, DoubleClick, AdMob, etc..
Video and sound quality
See: Category:Videos
You can play more than one video at the same time. Mash it up. Move the timing sliders around. Vary the volume levels. :) ~~
You may need to click the arrow twice in the middle of any video window to start that video. Or go to the source page for the video. The video is usually larger there. Sometimes there are higher definition options (360, 480, 720), and the higher resolution versions usually produce better sound quality too.
Start the video, and click the "HQ" button right away at the bottom of the video for higher quality video, and especially sound. The words are clearer, too. Drag the cursor back some, or reload the source page if problems with the HQ button.
Bigger headphones help too. The extra bass volume and dynamic range. Oftentimes, bigger headphones produce a louder sound from the same input level. Part of the reason may be that less sound escapes from full-cup headphones that completely surround the ear.
Your PC sound card, or integrated audio chip, usually has additional volume and equalization controls that can increase the volume. Plugging your headphones into the jack on most amplified speakers that come with most PCs nowadays can increase the sound volume too. Versus the sound volume from plugging headphones directly into the PC. Plugging an equalizer between the PC and the headphones can help too. Of course, plugging the PC sound output into a tuner-amp gives the most options.
Getting a set of small, inexpensive (under $10 to $20) amplified speakers is cheaper, and they produce a lot less heat than most tuner-amps. Get 2 sets of amplified speakers. Plug the headphones into one as an inexpensive, low-wattage, low-heat amplifier. Use the other set of amplified speakers when room sound is needed. Put your PC sound output through a cheap audio switcher (less than $10). Switch between room sound and headphone sound.
In rotation. Some video fun
Timeshifter user pages with music videos and more: page 2, 3, 4, 5, 6, 7, 8, 9, 10, 11, UFOs. See also the bottom of the Main Page for more music videos selected by User:Timeshifter. See also poptophop's YouTube channel and playlists. Morpheus: "It is the world that has been pulled over your eyes to blind you from the truth." Neo: "What truth?" Morpheus: "That you are a slave, Neo. Like everyone else you were born into bondage. Born into a prison that you can not smell or taste or touch. A prison - for your mind. Unfortunately, no one can be told what the matrix is. You have to see it for yourself. This is your last chance. After this there is no turning back. You take the blue pill - the story ends. You wake up in your bed and you believe whatever you want to believe. You take the red pill - you stay in wonderland and I show you how deep the rabbit hole goes. Remember! All I am offering is the truth. Nothing more." -- From the 1999 movie, The Matrix.
Chillin'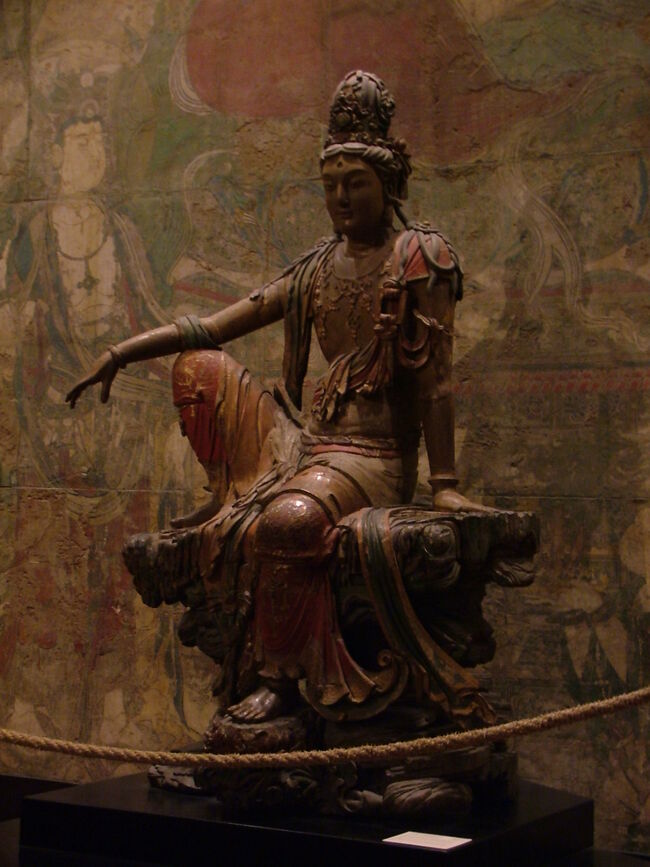 Some favorite movies, documentaries, TV
Some interesting talk radio on demand
Categories