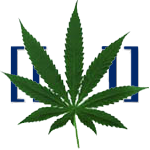 User:Wikada
14:02, 7 January 2007 (UTC)
Shoulda Robbed a Bank
Edit
Hi...I am the author of Shoulda Robbed a Bank.
I want to clarify the book's contents. It is NOT a treatise on disproportionate prison sentences.
I wrote about the escapades that led to my incarceration. I admit, I had a great time. No one was injured, no one was killed, firearms were not involved...there were no victims.
We were Americans, doing what Ameicans do best...living free.
Here is a review that was posted at Amazon. It explains the book better than anything I can come up with. I hope you take a look:
All card-carrying members of the DEA need to read: Shoulda Robbed a Bank
Here is on of its reviews:
5.0 out of 5.0 stars...If David Sedaris had written 'Catcher in the Rye'..this would be it, June 30, 2012
Amazon Verified Purchase
This review is from : Shoulda Robbed a Bank (Kindle Edition)
I have never smoked pot in my life...nor do I ever care to. I read about this book in numerous Huffington Post comments. Thought I would read it because I know nothing about marijuana or the people involved with it. I am ecstatic that I did. Funny. Funny. Funny!!!
The chapters are like short stories. Stories about unloading boats with helicopters, close encounters with law enforcement, traveling through the jungles of South America. The chapter about the author's first time smoking marijuana made me feel like I was there with him...coughing.
All of the characters were just a group of loveable, nice guys and girls. Not what I had been raised to believe...hysterical maniacs high on pot bent on death and mayhem. They were nothing like that.
If you have ever read any of David Sedaris' books, and like them...you will love Shoulda Robbed a Bank. And the crazy things happening reminded me of Holden Caufield in 'Catcher in the Rye' and the way he staggered through life. The way the words are put together are like nothing I have ever heard. I am sure I will use many of the sayings found in this book just to dazzle my friends. A terrific read. I love this book.
Again, I hope you take a look. It is available at Amazon, Barnes and Noble and Smashwords.
I welcome any and all comments. I will respond.
A million thanks,
FlyingTooLow (Talk) (Contribs) 15:01, September 22, 2012 (UTC)Hugh Yonn
Hello. I added a link to this from the Main Page. --Timeshifter (Talk) (Contribs) 03:15, September 23, 2012 (UTC)
Ad blocker interference detected!
Wikia is a free-to-use site that makes money from advertising. We have a modified experience for viewers using ad blockers

Wikia is not accessible if you've made further modifications. Remove the custom ad blocker rule(s) and the page will load as expected.