News.

-

2017 global events.

2018.
See: More news. Archive. News sources. Facebook: Global Marijuana March [6][7][8]. Hashtags: [9][10][11]. Twitter: [12][13][14].
---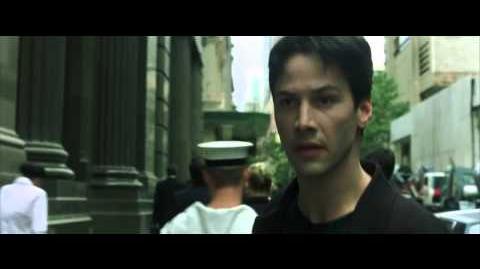 ---

Will 2018 midterm elections remove Republicans? 2018 ballot issues: marijuana and minimum wage.
Local links
Edit
City info
Edit
Global Marijuana March (GMM)
Edit
GMM (years signed up). This city participated or signed up one year (or more) for the Global Marijuana March (GMM), or the Million Marijuana March (MMM). 225 cities from 42 nations signed up for May 4, 2013 or thereabouts.175 cities from 33 nations signed up for May 5, 2012 or thereabouts. See also: 4/20 event lists. 888 different cities have participated from 80 different nations or subnational areas since 1999.
Right-click any region for its city list.
GMM:
English translation  
NEW LOCATION: St. Petersburg prepares for "Hemp march"
Published in SergE May 3, 2007 - 08:00
St. Petersburg, May 3 (New Region, Ivan Smirnov) - The police of St. Petersburg of the Russian Interior Ministry has been informed that the world, "the legalization of hemp League" has decided to spend 5 May as "Hemp march." Parades are planned in several cities, including St. Petersburg. According to police, the organizers of the march, using the tactics of flash mobs are planning to arrange a "hemp festivals" that might provoke a riot.
The campaign, which "League" is trying to spend more than a year, will be handed out printed material calling for the legalization of drugs.
In order to prevent unauthorized marches law enforcement agencies plan to hold a series of preventive measures. In particular, together with FSNK Petersburg and the region expected to hold a series of search operations and preventive measures to identify the organizers and active participants in such actions. The relevant committees and district administrations sent warnings about the impossibility of harmonizing these shares. All police patrols and internal forces at this time will be transferred to a more vigilant performance of the service and rapid response to attempts at "hemp festivals."
Meanwhile in Moscow, preparing for, "Hemp march" began in late March. Moscow media reported that the capital's subway ads appear on behalf of the "legalization of marijuana League" with an appeal to Muscovites to take part in the "Hemp march" in the May holidays. In promotional materials indicated that each of the subway cars have at least one person who smokes "weed", and this, according to the authors leaflets, must play its role in the legalization of marijuana. In the first "Hemp march" in Moscow, which took place in 2004 and also was unauthorized, was attended by about 200 people, 65 people were detained by police. In the world of this event is held annually during the past 10 years. The first "Hemp march" took place in America.
GMM:
English translation  
Hemp March 2006 in St. Petersburg. Reporting party
Published in SergE August 3, 2006 - 08:00
Talk Petersburg ECM-2006 sent a report and photos of events May 7, 2006 Organizing Committee of the League shares the author's regret about the absence of any organization in the preparation of the march past and hopes that St. Petersburg will be able to adequately prepare comrades VCR-2007 . "The World Hemp March", which was to be held in St. Petersburg, May 7, 2006 again left without the organization
It all started about 17 pm at the Manege Square, near the fountain. Arriving at the place at the appointed time, I found a small group of people (about 50) sitting on the lawn, singing songs and playing musical instruments.
Nearby, across the street were two police cars were walking around which law enforcement officials, apparently for something to cook.
Press and television appeared somewhat revived and is happening between the participants' sedentary march "and onlookers began to unravel simple black-and-white leaflets (as they were then called one of the representatives of the police - campaign materials), with the image of bunny« PLAYBOY »who was already six ears - cinquefoil in the manner of hemp.
Apparently the camp for law enforcement it was a call to action, as they were immediately arrested several teenagers, which they very politely escorted to his first car, and then to the department.
The lieutenant, after ordered his, approached reporters with an enigmatic smile and said, "Well, what? It did not happen Cop outrage? ".
It became clear that the march will not happen, but "sitting" continued to sit on the lawn, until finally the police were not dispersed. Further, one of the most active participants,
"Channel 5" took a brief interview in which she told of the usefulness of marijuana, and to "march of hemp." (Incidentally, I know the interview to air did not work).
No more action, I have not seen, and so he decided to retire. But still, some action was. That's what tells the eyewitness and participant of the "March", comrade Kelemor:
"It all began when I got lost and missed the first" welcome "...
In the car, a young police officer recorded the data for legalayz poagitirovalsya me, took a flyer on the memory and sent to the department. There were people already about 15-20 people.
Three police officers selected from a stack of passport, called a man wrote a standard protocol, "sat on the lawn and drinking beer," made out "administrativku" and released from the subpoena.
Counter-propaganda was carried out in parallel, which I, as the eldest, was trying to dilute the replicas. A la Svejk.
Let me go last, a parrot of disorderly conduct, "the kidney" and the monkey.
Kelemor
As can be seen, in order to conduct a "Hemp March" without such incidents, St. Pete advocates the legalization of marijuana just need competent organization and preparation. Let's see what will happen in 2007 ...
GMM:
More info, links, years
Edit
2017 Global Marijuana March and 420
Edit

May 6, 2017, Saturday, or thereabouts. And April 20 (4/20), or thereabouts. Rallies and marches overall change public opinion for the better! See: Cannabis polls.
2017 Facebook event pages for Global Marches and 420. - Some cities.
Main Facebook pages for organizing global marches.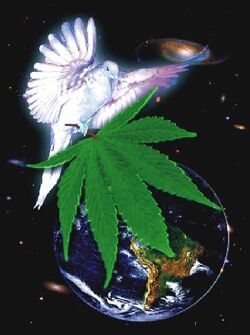 Cannabis is safer
Edit
Return to top. See article: Cannabis is safer.
See: Reagan's war on cannabis. And: Holy War on Drugs, Republican-led mass incarceration.
Ronald Reagan

, 1980

campaign speech

1:

"Leading medical researchers are coming to the conclusion that marijuana, pot, grass, whatever you want to call it, is probably the most dangerous drug in the United States, and we haven't begun to find out all of the ill effects, but they are permanent ill effects. The loss of memory for example."
See longer article: Cannabis is safer.

Above quote is from Sanjay Gupta interview of Obama on April 15, 2015. Interview aired on CNN on April 19, 2015. [138][139][140].
USA. Republican war on cannabis
Edit
The Cannabis War is over and the U.S. Republican Party has lost. They may not know it yet, so keep marching, lobbying, and voting! Please register and vote! See: Reagan's War on Cannabis. And: Drug war, control, and Republican-led income inequality. And: Alternatives to Republican-led mass incarceration.
Vermont's Republican Governor Scott Vetoes Marijuana Legalization bill of Democrat legislature. May 24, 2017. And: New Mexico's Republican governor vetoes a bill that would have allowed medical marijuana for opioid addiction. April 7, 2017. And: New Mexico's Republican governor vetoes the 911 Good Samaritan Overdose Prevention Bill. April 7, 2017. And: Idaho's Republican governor vetoes a broadly-supported asset forfeiture reform bill. April 7, 2017.

Will 2018 midterm elections remove Republicans? 2017-18 ballot issues: marijuana & minimum wage.
Democrats, following Bernie Sanders lead, propose bill to raise minimum wage to $15 by 2024. Republicans oppose raising federal minimum wage. [144] [145].
Presidents alone can not reschedule it
Edit
The president alone can not reschedule marijuana. [147] [148][149][150]. Since HHS (Health and Human Services) and the DEA (Drug Enforcement Administration) have again declined to reschedule or deschedule cannabis, then only Congress can do so. But Congress removed help for veterans: Republicans in Congress Won't Let Veterans Access Medical Marijuana After All. [151][152]. And Congressional Republican committee leaders refuse hearings on CARERS bill to reschedule cannabis. See: Medical Marijuana Advocates Rally to Loosen Restrictions. By Alicia Ault. 23 Mar 2016. Medscape.
Drug war, control, mass incarceration
Edit
Green love
Edit
The Global Marijuana March is the first Saturday in May. The first Saturday in May is also World Naked Gardening Day. Your marijuana garden needs love too

. (see Google search for it). But, be safe!
Single Payer. Half the cost of Trumpcare
Edit
20 million uninsured: 20,000+ deaths yearly
Edit
Portugal. Few die of overdoses
Edit
Portugal has decriminalized all drugs. Like Canada it has universal healthcare. See: Portugal. Cannabis-related links. See: Wikipedia: Drug policy of Portugal and Wikipedia: Health in Portugal. Nearly all of the European Union (EU) has universal healthcare. [158][159]. See: List of countries with universal health care.
Source for above chart: Are any conservatives in the US for a single payer and a universal health care system, or can they not coexist? Chart is from comment around March 11, 2017 by Dan Munro, "author of Casino Healthcare and Forbes contributor".
Canadian Single Payer: Show health card, get health care paid for by taxes. No deductibles on basic Canadian health care, and co-pays are extremely low or non-existent.
Canada passes US in middle-class wealth. Median after-tax middle-class income in Canada is higher. [161]. Why? Canadians pay so much less for far better healthcare. And: Canada has higher minimum wage.
The $0 Alternative To Trumpcare. See chart below. USA versus top ten healthiest nations.
Universal healthcare and longer life, at half the cost of US healthcare.

Portugal decriminalised drugs 14 years ago – and now hardly anyone dies from overdosing. 2015 article by Chris Ingraham. Chart below is from the article.
"The country has 3 overdose deaths per million citizens, compared to the EU average of 17.3."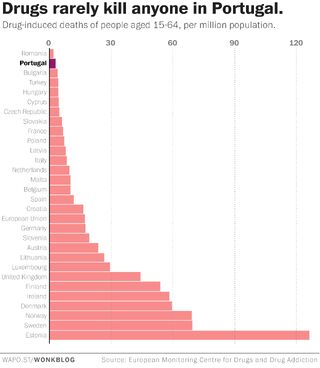 In 2014 the USA had 147 overdose deaths per million people. [162] [163] [164] [165]
US charts:
Ibogaine cure:
Categories
Edit
Ad blocker interference detected!
Wikia is a free-to-use site that makes money from advertising. We have a modified experience for viewers using ad blockers

Wikia is not accessible if you've made further modifications. Remove the custom ad blocker rule(s) and the page will load as expected.