News.

-

2017 global events.

2018.
See: More news. Archive. News sources. Facebook: Global Marijuana March [6][7][8]. Hashtags: [9][10][11]. Twitter: [12][13][14].
---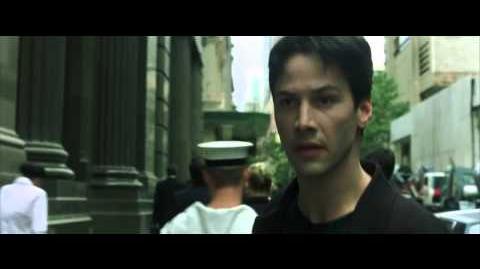 ---

Will 2018 midterm elections remove Republicans? 2018 ballot issues: marijuana and minimum wage.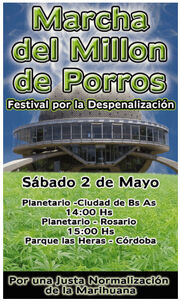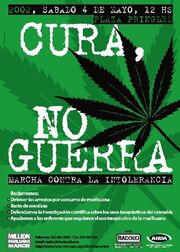 Local links
Edit
City info
Edit
Global Marijuana March
Edit
GMM (years signed up). This city participated or signed up one year (or more) for the Global Marijuana March (GMM), or the Million Marijuana March (MMM). 225 cities from 42 nations signed up for May 4, 2013 or thereabouts.175 cities from 33 nations signed up for May 5, 2012 or thereabouts. See also: 4/20 event lists. 888 different cities have participated from 80 different nations or subnational areas since 1999.
Right-click any region for its city list.
GMM:
"The march in Rosario was great," said Silvia Inchaurraga of the Argentine Harm Reduction Association (ARDA). "In the first march we organized here in 2002, there were only a handful of people, and now we have more than 1,000," she told the Chronicle. "We don't need more speeches from politicians, even progressive speeches, we need a new drug law and a new drug policy. Despite the Supreme Court rulings of 2009 [decriminalizing marijuana possession], the old drug law is still in effect and drug users are still arrested and punished, and harm reduction is not the official policy of the National Secretary on Drugs."
Rosario: Leandro Mussini 3mrosario(at)gmail.com . Agrupación Cogollos, http://3mrosario.blogspot.com
Rosario: Leandro M., 3mrosario@gmail.com . Agrupación Cogollos, http://3mrosario.blogspot.com
GMM:
Rosario: cogollosrosario(at)argentina.com . Agrupación Cogollos, http://cogollosrosario.blogspot.com
Report (from old GMM site): 400 attendees.
200 people in 2007
Report: http://web.archive.org/20070508142957/www.lacapital.com.ar/2007/05/06/ciudad/noticia_386749.shtml
Report (from old GMM site):
On Saturday, May 7, more than 5,000 people gathered in the Humberto de Nito Municipal Amphitheatre in the city of Rosario, Argentina, in the Festival Against Intolerance, organized by the Harm Reduction Association of Argentina as part of the "Global Marijuana March."
It was the fourth Festival Against Intolerance held in the city of Rosario. Last year, it drew thousands of people to demonstrate in favor of the decriminalization of drug position for personal use. Similar demonstrations take place in 185 cities in 37 countries around the world. This time, more than 5,000 people were part of a real party, where local bands like Urbanos del Sur, La Rosarion Smowing and the very appropriate Movil Vission, from Buenos Aires, who played songs about do-it-yourself marijuana cultivation as well as legalization. The well-known band Los Manos de Fillipi closed the evening, the amphitheatre shining with many colored flags and a unanimous cry in favor of decriminalization.
Many representatives of the Argentine Network in Defense of Drug Users' Rights (RADDUD) were present. When they expressed themselves, they found a great echo of their sentiments among the crowd, who kept applauding, adhering to the general message of the event.
For his part, Dr. Gustavo Hurtado, Secretary of the Harm Reduction Association of Argentina (ARDA) emphasized to the great crowd: "Today we are here to decriminalize the possession of drugs for personal use, to end the arrests for marijuana consumption, to defend scientific investigation into the therapeutic uses of cannabis, for respect for human rights, for the passage of the two decriminalization proposals now before the Senate and the Chamber of Deputies; one presented by Senator Diana Conti of Buenos Aires and another by Deputy Eduardo García of Córdoba."
ARDA maintains that Argentina's drug code, Law 23,737, fills the country's jails with people arrested for the mere possession of a substance. The numbers bear this out: of the 300,000 open cases of infractions of this law, more than 200,000 are for possession or possession for personal consumption.
Hurtado spoke strongly: "What is clear is that what the Argentine State does is to direct all of its capacity for action against users, to whom it should offer different kinds of alternatives in education, health, and social inclusion, instead of responding with the punishment and criminalization of acts that are private. Concrete battles must be given in concrete places. When a law must be changed, that battle must happen in Congress. What we are proposing and pushing for is to change the punishments and criminalization of drug possession for personal use. That is, that they stop imprisoning use for having a joint, a piece of paper, a pill. The State should not interfere in people's lives because the damage done by criminalizing people is much greater than that which it seeks to prevent. "
In this battle, which is being waged from various sectors in Argentina, two concrete projects stand out. The first was the 2003 proposal by Deputy Eduardo García, of the Socialist Party of Córdoba, to change the wording of article 14 of the current law, and the second was Senator Diana Conti's similar proposal to the Senate.
The Fourth Festival Against Intolerance in Rosario was part of ARDA's National Campaign for the Decriminalization of Drug Possession for Personal Consumption.
ARDA has been calling for a debate in Argentina for a long time on the social and subjective costs of prohibition and the problem of the persecution of drugs; on the dangers of drug use, the myths associated with drugs it and the risks and damage of their prohibition. These risks come from drugs' alteration, the lack of information about them, and the risks and harm associated with the conditions in which they are consumed. ARDA insists that prosecuting drug possession puts the consumer in a situation of illegality and criminalization, which distances him from the health system. In Argentina we must have a difficult but necessary debate about drugs and the failure of prohibition.
Deputy Eduardo García made an appearance at the Festival and in a short speech said, "today's goal is for all of us demonstrate for this right that is being violated by the current Narcotics Law, which in fifteen years has arrested, tried, and punished 283,000 people in our country. This law has punished young people, the majority of who had never entered a police station and had no criminal record. This law has imprisoned and punished people who had less than five grams in their possession. While all this was happening in our country, the drug business grew." He expressed clearly that decriminalization in Argentina is necessary not to say that "drugs are good, but rather so that we can take on a serious debate on the drug problem."
From 4 p.m. until nightfall, people enjoyed a great event, which beyond being a rock show, let the most conservative sectors in Argentina know that there is now a favorable movement within society towards debating drug policy from a perspective that respects people's differences.
More info, links, years
Edit
2017 Global Marijuana March and 420
Edit

May 6, 2017, Saturday, or thereabouts. And April 20 (4/20), or thereabouts. Rallies and marches overall change public opinion for the better! See: Cannabis polls.
2017 Facebook event pages for Global Marches and 420. - Some cities.
Main Facebook pages for organizing global marches.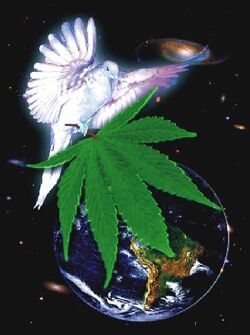 Cannabis is safer
Edit
Return to top. See article: Cannabis is safer.
See: Reagan's war on cannabis. And: Holy War on Drugs, Republican-led mass incarceration.
Ronald Reagan

, 1980

campaign speech

1:

"Leading medical researchers are coming to the conclusion that marijuana, pot, grass, whatever you want to call it, is probably the most dangerous drug in the United States, and we haven't begun to find out all of the ill effects, but they are permanent ill effects. The loss of memory for example."
See Reagan say it at 1 minute 7 seconds into this video clip narrated by Woody Harrelson.
See longer article: Cannabis is safer.

Above quote is from Sanjay Gupta interview of Obama on April 15, 2015. Interview aired on CNN on April 19, 2015. [138][139][140].
USA. Republican war on cannabis
Edit
The Cannabis War is over and the U.S. Republican Party has lost. They may not know it yet, so keep marching, lobbying, and voting! Please register and vote! See: Reagan's War on Cannabis. And: Drug war, control, and Republican-led income inequality. And: Alternatives to Republican-led mass incarceration.
Vermont's Republican Governor Scott Vetoes Marijuana Legalization bill of Democrat legislature. May 24, 2017. And: New Mexico's Republican governor vetoes a bill that would have allowed medical marijuana for opioid addiction. April 7, 2017. And: New Mexico's Republican governor vetoes the 911 Good Samaritan Overdose Prevention Bill. April 7, 2017. And: Idaho's Republican governor vetoes a broadly-supported asset forfeiture reform bill. April 7, 2017.

Will 2018 midterm elections remove Republicans? 2017-18 ballot issues: marijuana & minimum wage.
Democrats, following Bernie Sanders lead, propose bill to raise minimum wage to $15 by 2024. Republicans oppose raising federal minimum wage. [144] [145].
Presidents alone can not reschedule it
Edit
See main article: Presidents alone can not reschedule marijuana.
The president alone can not reschedule marijuana. [147] [148][149][150]. Since HHS (Health and Human Services) and the DEA (Drug Enforcement Administration) have again declined to reschedule or deschedule cannabis, then only Congress can do so. But Congress removed help for veterans: Republicans in Congress Won't Let Veterans Access Medical Marijuana After All. [151][152]. And Congressional Republican committee leaders refuse hearings on CARERS bill to reschedule cannabis. See: Medical Marijuana Advocates Rally to Loosen Restrictions. By Alicia Ault. 23 Mar 2016. Medscape.
Drug war, control, mass incarceration
Edit
Green love
Edit
The Global Marijuana March is the first Saturday in May. The first Saturday in May is also World Naked Gardening Day. Your marijuana garden needs love too

. (see Google search for it). But, be safe!
Single Payer. Half the cost of Trumpcare
Edit
20 million uninsured: 20,000+ deaths yearly
Edit
Portugal. Few die of overdoses
Edit
Bernie Sanders' projection of 'thousands' of deaths from lost health coverage is well-supported. By Louis Jacobson. June 27, 2017. Politifact. See article sidebar for many sources. [153][154][155][156][157].
Portugal has decriminalized all drugs. Like Canada it has universal healthcare. See: Portugal. Cannabis-related links. See: Wikipedia: Drug policy of Portugal and Wikipedia: Health in Portugal. Nearly all of the European Union (EU) has universal healthcare. [158][159]. See: List of countries with universal health care.
Source for above chart: Are any conservatives in the US for a single payer and a universal health care system, or can they not coexist? Chart is from comment around March 11, 2017 by Dan Munro, "author of Casino Healthcare and Forbes contributor".
Canadian Single Payer: Show health card, get health care paid for by taxes. No deductibles on basic Canadian health care, and co-pays are extremely low or non-existent.
Canada passes US in middle-class wealth. Median after-tax middle-class income in Canada is higher. [161]. Why? Canadians pay so much less for far better healthcare. And: Canada has higher minimum wage.
The $0 Alternative To Trumpcare. See chart below. USA versus top ten healthiest nations.
Universal healthcare and longer life, at half the cost of US healthcare.

Portugal decriminalised drugs 14 years ago – and now hardly anyone dies from overdosing. 2015 article by Chris Ingraham. Chart below is from the article.
"The country has 3 overdose deaths per million citizens, compared to the EU average of 17.3."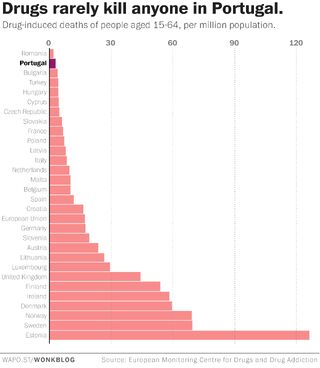 In 2014 the USA had 147 overdose deaths per million people. [162] [163] [164] [165]
US charts:
Ibogaine cure:
Categories
Edit
Ad blocker interference detected!
Wikia is a free-to-use site that makes money from advertising. We have a modified experience for viewers using ad blockers

Wikia is not accessible if you've made further modifications. Remove the custom ad blocker rule(s) and the page will load as expected.