Occasional international news over time.
See: Current news. Archive. News sources. 2014 election. Facebook: Global Marijuana March (more). 2015 GMM. Facebook hashtags: [2][3][4]. Twitter: [5][6][7][8][9]. Google+: [10].
This is what is lowering crime rates in countries with low incarceration rates and few handguns: Where have all the burglars gone? And: Wikipedia: Comparison of United States incarceration rate with other countries.
| | |
| --- | --- |
| | Education saves money, because of much less recidivism[12][13]. Adulthood could start at 16 or 17, and that high school money saved could be allocated to 1 to 2 years of free college. Little useful for skilled jobs is learned in most poor public high schools. And it is easier to get college loans after passing 1-2 years of free college. |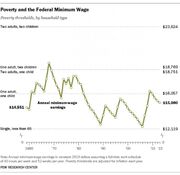 | | |
| --- | --- |
| | 1915 article in a Utah newpaper. |
600 churches call for an end to the drug war. And: Baltimore narcotics cop reveals all the horrible things he saw on the job. And: Bree Newsome removes Confederate flag from South Carolina Capitol. And: Columbia becomes first U.S. university to divest from prisons. [25].
"Imagine if the government chased sick people with diabetes, put a tax on insulin and drove it into the black market, told doctors they couldn't treat them, ... and then sent them to jail. If we did that, everyone would know we were crazy. Yet we do practically the same thing every day in the week to sick people hooked on drugs." - Billie Holiday, 1956.
The

drug war

is a religious war against a spiritual plant. That old-time religion, and their crusades.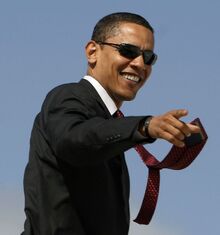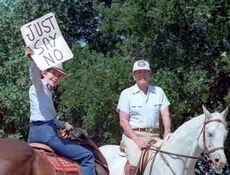 Ronald Reagan, 1980 [50][51]: "Leading medical researchers are coming to the conclusion that marijuana, pot, grass, whatever you want to call it, is probably the most dangerous drug in the United States, and we haven't begun to find out all of the ill effects, but they are permanent ill effects. The loss of memory for example." - Reaganism: Cannabis war, trickle-down economics, code-word racism, hate radio, mass incarceration.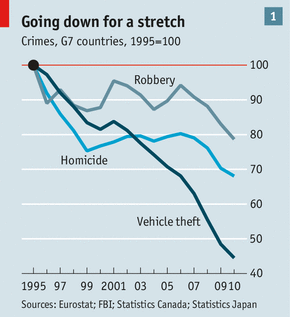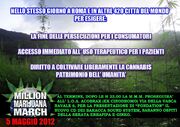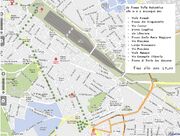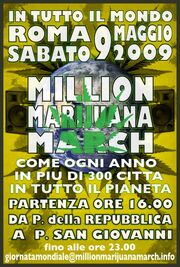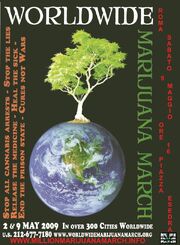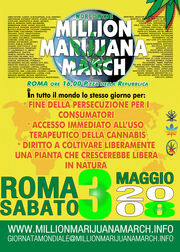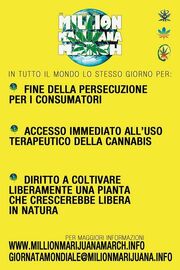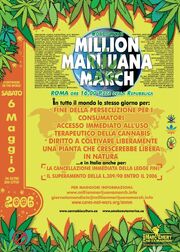 Local links
Edit
City info
Edit
Global Marijuana March
Edit
GMM (years signed up). This city participated or signed up one year (or more) for the Global Marijuana March (GMM), or the Million Marijuana March (MMM). 225 cities from 42 nations signed up for May 4, 2013 or thereabouts.175 cities from 33 nations signed up for May 5, 2012 or thereabouts. See also: 4/20 event lists. 848 different cities have signed up from 76 different nations since 1999.
Right-click any region for its city list.
GMM:
GMM:
Rome: giornatamondiale(at)millionmarijuanamarch.info INFO LINE: 0039 3393393589 Mefisto gica(at)inventati.org . http://www.millionmarijuanamarch.info
GMM. May 9, 2009.
2009 Global Marijuana March in Rome. May 9, 2009. Youtube link.
---
2009 Global Marijuana March in Rome. Youtube link. Some great long crowd shots in the above video. Especially at 38 seconds onwards when the camera rotates to the other side of the sound truck and we see more long crowd shots.
The single largest event took place in Rome, where organizers estimated the crowd gathered at the Plaza San Giovanni at somewhere between 200,000 and 300,000. In Rome, marchers demanded repeal of Italy's L.49 drug law, which they complained is "the toughest in the West."
"What we want is the cancellation of L.49, the end of arrests and increasing persecution against users and self-growers, the right to relief for patients, the end of 1930-style terrorist campaign on media against all scientific evidence, and the official revaluation of the multiple properties of this ancient plant," said Rome event organizer Alberto Sciolari.
Police and the media downplayed the numbers, Sciolari said, but the event was huge. "The plaza was completely full, and there were still thousands of people trying to get in," he reported. "The trade unions held their May Day concert there last weekend, and the TV talked about 'almost one million people' being there then, and our crowd was only slightly smaller."
Rome has emerged as the monster of the Global Marijuana Marches, drawing about 35,000 in 2007 and doubling that to 70,000 last year, before exploding this year. That's no surprise, said Sciolari. "Every year there is a sharp increase in participants, probably because it is a regular event, and people learned to wait for it much in advance, and tell friends, without much need of promotion. The date is fixed year after year, and then you just have to confirm that still it will take place despite all, and people are happy to show up," he said.
One reason for the huge crowds in Rome could be anti-government sentiment and rejection of the conservative values and policies of Prime Minister Silvio Berlusconi. "This wasn't specifically anti-Berlusconi, but against the 'culture' he and his government spread and support," Sciolari noted. "The people mocked and laughed at them rather than taking their positions seriously. Although we are seeing repression and security campaigns in Italy that are passing any limit, pot lovers and patients know that, Berlusconi or not, no government will give anything for free."
"It's always large in Rome," said Joep Oomen, coordinator of ENCOD, the European Coalition for Just and Effective Drug Policies. "It is like it is a yearly event for the whole nation, although some people say most go for the party than for anything else."
---
Rome: giornatamondiale(at)millionmarijuanamarch.info INFO LINE: 0039 3393393589 Mefisto gica(at)inventati.org . 35,000 Marched in '07. Sunday, May 4th.
GMM. Sunday, May 4, 2008:
2008 Global Marijuana March in Rome. Youtube link.
---
2008 Global Marijuana March in Rome. May 3, 2008. Youtube link.
April 14, 2007 event:
2007 Anti-Prohibition Street Parade in Rome. April 14, 2007. Youtube link. Some great crowd shots interspersed throughout.
GMM. May 6, 2006:
GMM:
More info, links, years
Edit
Cannabis is safer
Edit
Return to top. See article: Cannabis is safer.
See longer article: Cannabis is safer.
Reagan's war on cannabis
Edit
Return to top. See: U.S. Drug War. Republicans lead.
Reagan's war on cannabis is where the U.S. incarceration nation began.
Categories
Edit