Portal:Race, ethnicity, and the drug war
Redirected from Race
Talk

0
Top
Share link: race. This article was written by Timeshifter.
The U.S. drug war is an extension of the Republican Party's racist "Southern Strategy".
The black/white marijuana arrest gap, in nine charts. By Dylan Matthews. June 4, 2013. Washington Post.
Fabrice Olivet talks to TalkingDrugs about race and drugs in France. By Rupert George, March 22, 2013.
Race and Prison | Drug War Facts: "Human Rights Watch's analysis of prison admission data for 2003 revealed that relative to population, blacks are 10.1 times more likely than whites to be sent to prison for drug offenses."
Former surgeon general Joycelyn Elders calls for marijuana legalization. By the CNN Wire Staff. October 18, 2010.
After Rising Dramatically, Marijuana Arrests Are Falling In New York City And Across The Country. Nov. 20, 2014. Forbes. From the article: "Low-level marijuana possession arrests by the New York Police Department (NYPD) skyrocketed from about 3,000 in 1994, when [Republican] Rudolph Giuliani took office as mayor, to more than 51,000 six years later. The crackdown continued during Michael Bloomberg's administration, when the NYPD arrested an average of nearly 39,000 pot smokers each year, compared to 24,487 under Giuliani, 982 under David Dinkins, and 2,259 under Ed Koch". The Million Marijuana March started because of Giuliani. See: 1998 Million Marijuana March.
Bill Maher: "We had slavery, and then we had the Jim Crow laws, and I think the successor to those two ways of putting down the black man in America is the war on drugs." From Real Time with Bill Maher – Episode 260, September 21, 2012.
Bill Maher: May 2, 2010 video and article: "I would never say and I have never said, because it's not true that Republicans, all Republicans are racists. That would be silly and wrong. But nowadays, if you are racist, you're probably a Republican. And that is quite different." More info
Bill Maher: October 8, 2011 video and article. "Overtly racist bullshit thinly painted over. Honestly, could anyone have written a better metaphor for the modern Republican party?" More info.
How Billy Holiday was hunted down
02:42

Billie Holiday Strange Fruit

"To Anslinger, this [jazz] was musical anarchy, and evidence of a recurrence of the primitive impulses that lurk in black people, waiting to emerge. 'It sounded,' his internal memos said, 'like the jungles in the dead of night.' Another memo warned that 'unbelievably ancient indecent rites of the East Indies are resurrected' in this black man's music.' ... 'Please prepare all cases in your jurisdiction involving musicians in violation of the marijuana laws. We will have a great national round-up arrest of all such persons on a single day.' ... But when Harry came for them, the jazz world would have one weapon that saved them: its absolute solidarity."

<<--- YouTube link [8]. Billie Holiday singing Strange Fruit. See lyrics in the Youtube description, or here.
William Randolph Hearst and Harry Anslinger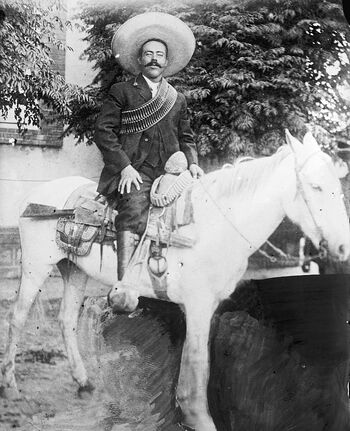 "The early black jazz musicians of the 1920s and 1930s blended their love of marijuana with sexuality. This music broke through the color barrier, and was enjoyed by both white and black audiences. Marijuana was the driving force for jazz, and it was the fear of the mixing of these races that drove the white elite. ... And who was the 1937 black star who was the model for stealing white women by using the reefer music that Hearst and Anslinger feared? Cab Calloway -- that funny, funny Reefer Man! ... The large number of songs glorifying marijuana use in the decade leading up to cannabis prohibition shows what a large part marijuana played in black culture and music. ... Hearst's hatred of Mexicans and his hyping of the 'Mexican threat' to America likely was rooted in the 800,000 acres of timberland that had been confiscated from him by Pancho Villa during the Mexican Revolution. The Hearst papers carried paid-for columns by both Adolf Hitler and Benito Mussolini, rationalizing his relationship with the two men as one of 'helping to fight Communism.' However, during a continental tour Hearst actually attended the Nuremberg rally of 1934. He later completed a newsreel deal with Hitler during the trip!"
Cory Booker and Quentin Tarantino on the Drug War
Incarceration nation
Chart below. Incarceration Nation: "On June 30, 2006, an estimated 4.8% of black men were in prison or jail, compared to 1.9% of Hispanic men and 0.7% of white men. More than 11% of black males age 25 to 34 were incarcerated. Black women were incarcerated in prison or jail at nearly 4 times the rate of white women and more than twice the rate of Hispanic women." - Source: Prison and Jail Inmates at Midyear 2006 (NCJ 217675). The percentages are for adult males, and are from page 1 of the PDF file. United States Bureau of Justice Statistics.
Past month illicit drug use by race or ethnicity
Above chart. Past month illicit drug use. Age 12 or older, by race or ethnicity 2002-2010. Results from the 2010 National Survey on Drug Use and Health: Summary of National Findings. U.S. Department of Health and Human Services. Substance Abuse and Mental Health Services Administration. Center for Behavioral Health Statistics and Quality.
2011. Oct. 19. NAACP billboard and ACLU lawsuit.
Most inmates are incarcerated due to the drug war. The drug war and prisons are big business, and a big part of how the 1% controls the 99%. Republicans lead the racist drug war. Democrats follow since many are bought-and-paid-for middle management for K Street lobbyists. See sources, stats, and charts for the banner below.
Blacks in Government - National Organization of Blacks in Government (BIG) - Say War on Drugs Is Racist. Article on Black Entertainment Television (BET) site.
See: War On Voting Is Most Determined Disenfranchisement Effort Since Jim Crow.
Law Enforcement Against Prohibition (LEAP). LEAP - Matthew Fogg (former Chief Deputy US Federal Marshal): "Drug prohibition helps the US maintain a racial apartheid prison industrial complex."
Astronomical U.S. incarceration increase
The new Jim Crow
The New Jim Crow: How the War on Drugs Gave Birth to a Permanent American Undercaste. NORML Blog. By: Russ Belville, NORML Outreach Coordinator. See Wikipedia: Jim Crow.
Michelle Alexander's book, The New Jim Crow: Mass Incarceration in the Age of Colorblindness.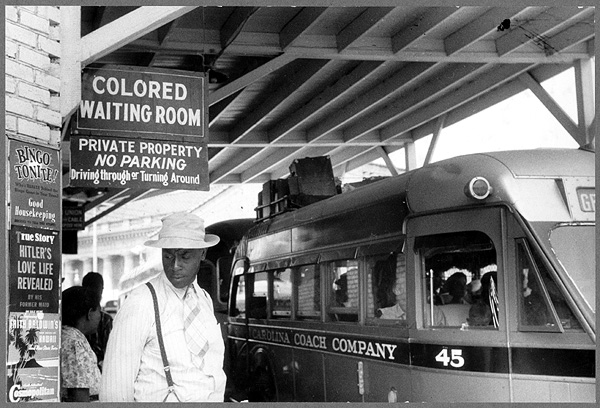 Cannabis is safer
See longer article: Cannabis is safer.
Obama on marijuana legalization. [16]. "My suspicion is that you're gonna see other states start looking at this". The Washington Post. Jan. 22, 2015. Obama also said: "Last year you had the first time in 40 years where the crime rate and the incarceration rate went down at the same time."
Categories