Portal:Race, ethnicity, and the drug war
Talk

0
1,517pages on
this wiki
Redirected from Race
Top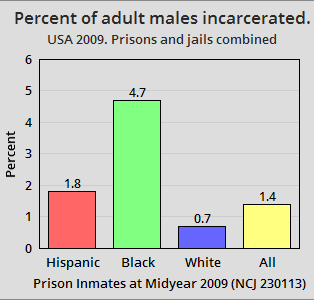 Bill Maher. May 2, 2010 video and article: "I would never say and I have never said, because it's not true that Republicans, all Republicans are racists. That would be silly and wrong. But nowadays, if you are racist, you're probably a Republican. And that is quite different." More info

Bill Maher. October 8, 2011 video and article. "Overtly racist bullshit thinly painted over. Honestly, could anyone have written a better metaphor for the modern Republican party?" More info.
William Randolph Hearst and Harry Anslinger
"The early black jazz musicians of the 1920s and 1930s blended their love of marijuana with sexuality. This music broke through the color barrier, and was enjoyed by both white and black audiences. Marijuana was the driving force for jazz, and it was the fear of the mixing of these races that drove the white elite. ... And who was the 1937 black star who was the model for stealing white women by using the reefer music that Hearst and Anslinger feared? Cab Calloway -- that funny, funny Reefer Man! ... The large number of songs glorifying marijuana use in the decade leading up to cannabis prohibition shows what a large part marijuana played in black culture and music. ... Hearst's hatred of Mexicans and his hyping of the 'Mexican threat' to America likely was rooted in the 800,000 acres of timberland that had been confiscated from him by Pancho Villa during the Mexican Revolution. The Hearst papers carried paid-for columns by both Adolf Hitler and Benito Mussolini, rationalizing his relationship with the two men as one of 'helping to fight Communism.' However, during a continental tour Hearst actually attended the Nuremberg rally of 1934. He later completed a newsreel deal with Hitler during the trip!"
Cory Booker and Quentin Tarantino on the Drug War
Quentin Tarantino. Video:
War on Drugs is Like Slavery.
Incarceration nation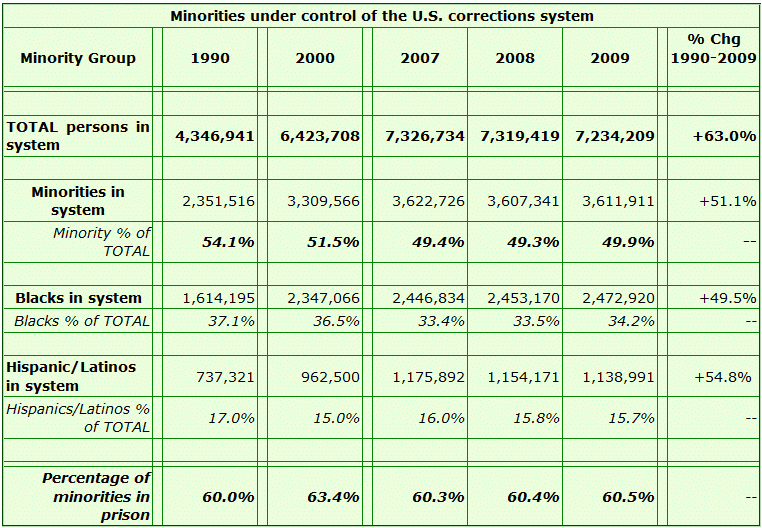 2011. Oct. 19. NAACP billboard and ACLU lawsuit.
Most inmates are incarcerated due to the drug war. The drug war and prisons are big business, and a big part of how the 1% controls the 99%. Republicans lead the racist drug war. Democrats follow since many are bought-and-paid-for middle management for K Street lobbyists. See sources, stats, and charts for the banner below.

Blacks in Government - National Organization of Blacks in Government (BIG) - Say War on Drugs Is Racist. Article on Black Entertainment Television (BET) site.
See: War On Voting Is Most Determined Disenfranchisement Effort Since Jim Crow.
Law Enforcement Against Prohibition (LEAP). LEAP - Matthew Fogg (former Chief Deputy US Federal Marshal): "Drug prohibition helps the US maintain a racial apartheid prison industrial complex."
Astronomical U.S. incarceration increase
The new Jim Crow
The New Jim Crow: How the War on Drugs Gave Birth to a Permanent American Undercaste. NORML Blog. By: Russ Belville, NORML Outreach Coordinator. See Wikipedia: Jim Crow.
Michelle Alexander's book, The New Jim Crow: Mass Incarceration in the Age of Colorblindness.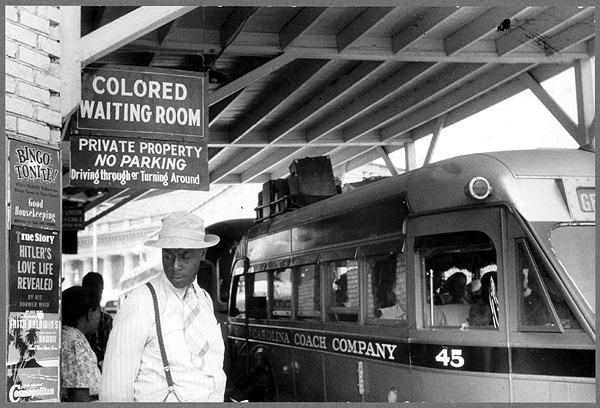 Drug war and incarceration rates worldwide
The purple elephant in the room:
USA. Adult and juvenile inmate stats. Share link.
Obama helping turn around Reagan-Bush War on Pot, mandatory minimums, and mass incarceration:
Breaking the Taboo
Home Page (BreakingTheTaboo.info). More info [13]. See TabooBreakers on Twitter. See Global Commission on Drug Policy and Facebook page. Quotes from video clips on the trailer: President Richard Nixon: "total war against public enemy number one". President Ronald Wilson Reagan: "When we say no to drugs it will be clear that we mean absolutely none". President George H.W. Bush: "Some think there won't be room for them in jail. We'll make room". Morgan Freeman: "Since 1971 2.5 trillion dollars have been spent on the War on Drugs". Look who's breaking the taboo: Richard Branson, Kate Winslet, Sam Branson, Morgan Freeman, and many more. See also: MarijuanaMajority.com. Share link. Full version in English is no longer available online. Hey Richard Branson, George Soros, or whoever, please buy it and put it back online!
Trailer preview.

01:50

Breaking the Taboo - Trailer




---

YouTube link.

Full video
(Portuguese and English version)




---

YouTube link for more info and sizes.
Arnold Schwarzenegger
smoking cannabis
Cost of drug war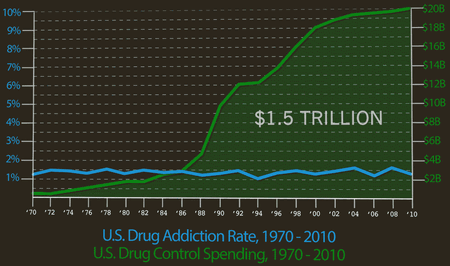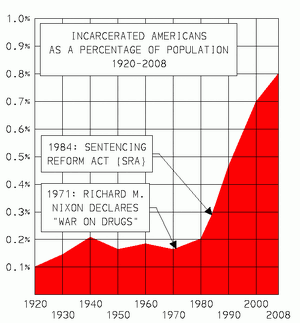 Cannabis is safer
Categories