Portal:Video shrinkage problems
Talk

0
Ad blocker interference detected!
Wikia is a free-to-use site that makes money from advertising. We have a modified experience for viewers using ad blockers

Wikia is not accessible if you've made further modifications. Remove the custom ad blocker rule(s) and the page will load as expected.
Note. This is old info, and may no longer be true.
There is a problem with the default video embedding tool. When embedding at intermediate and larger widths one may prefer to use the old video embedding tool (Youtube extension). It is not a problem with videos embedded with the default video tool at smaller than 320px width. This is because when clicked they expand into a large lightbox with the correct aspect ratio. Click this video for example: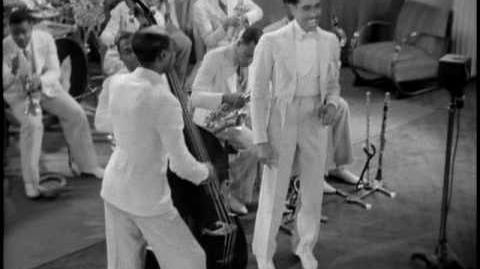 [[File:Cab Calloway - Reefer Man|thumb|none|300px]]
Using the default video embedding tool to embed videos at initial widths wider than 320px is problematic, though. The video does not expand into a lightbox. The video shrinks in many cases. See the following examples.
400 pixels wide
Edit
Here are 2 methods used to embed a Youtube video on Wikia. Click and start playing both of the videos below. Though both initially are 400 pixels wide the one on the right shrinks greatly in width. The one on the left does not shrink in width.
Cab Calloway - Reefer Man. In the 1933 film, International House. Check out the hair action! YouTube link. Lyrics. "Why, that cat's still high."
02:17

Cab Calloway - Reefer Man High Quality




Youtube tag method: Help:YouTube extension. Wiki-code for above 400-pixel-wide video:
<youtube width="400">D44pyeEvhcQ</youtube>


02:17

Cab Calloway - Reefer Man
The old format is very unwieldy though for captions, etc.. Note that there is no easy way to create enclosed captions with the old embedding format.
Full width
Edit
The shrinkage problem also occurs at full size for the video on the right. "Full size" refers to embedding a video without naming a pixel width.
02:17

Cab Calloway - Reefer Man High Quality




Youtube tag method: Help:YouTube extension. Wiki-code for above full-width video:
<youtube>D44pyeEvhcQ</youtube>


02:17

Cab Calloway - Reefer Man