Portal:Global Marijuana March 2011 map
Talk

0
1,509pages on
this wiki
Top
Share link: 2011
See also: basic city list, detailed city list, graphics, and 2011 portal.
Firefox addon: Translate This! Selected text or whole pages.

272 cities signed up for May 7, 2011. See map. (GMM is the first Saturday in May or thereabouts). See also: 420 events, and Facebook: Global Marijuana March.
| | |
| --- | --- |
| Click the map to go to the city list below by region: | |
Overview
2011 videos. See more
| | |
| --- | --- |
| Dallas, Texas. May 7, 2011. High definition video. Other 2011 GMM cities worldwide in last part of video. Youtube link. | Tokyo, Japan. May 15, 2011. March from Aoyama Park (map) to Shibuya Station. Main march footage at 1 minute 15 seconds. Youtube link. Park event videos here and here (march starts from park at 10m30s). |
| Macka B. - Jingle for the World Wide Marijuana March 2011. Youtube link. | Rio de Janeiro, Brazil. May 7, 2011. "Pictures of the march with the bands 'Plant in the Mind' and 'Vegetable Orchestra'. At the end of the video images of police violence!!! 5000 people in Rio! and have over 19 cities marching for legalization in the country in 2011! The whole world is marching to end marijuana prohibition!" -- (See quote source). Youtube link. |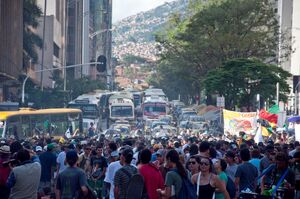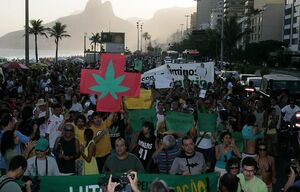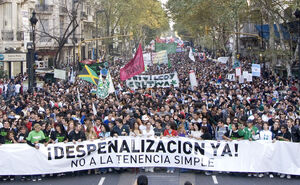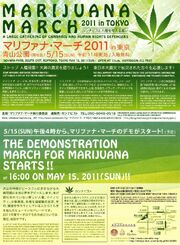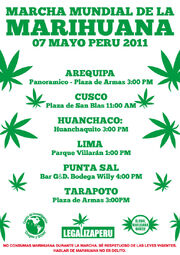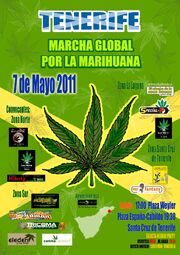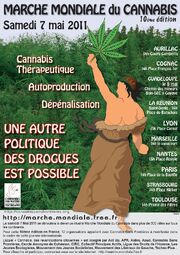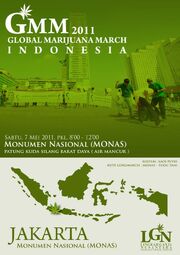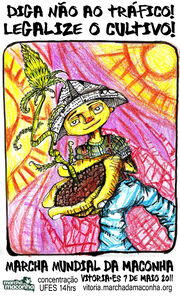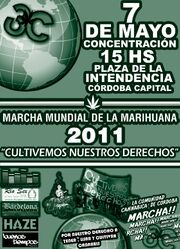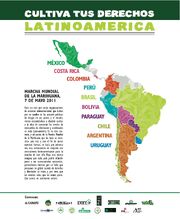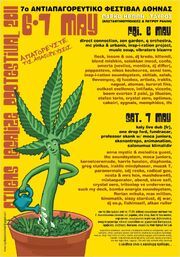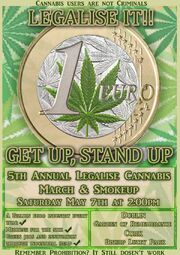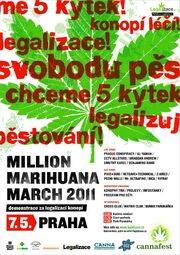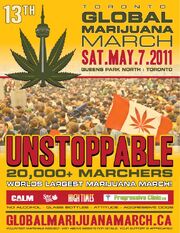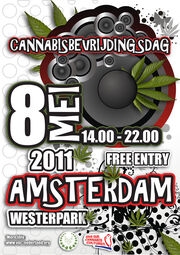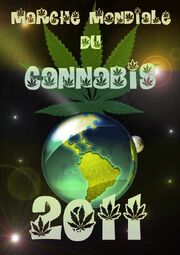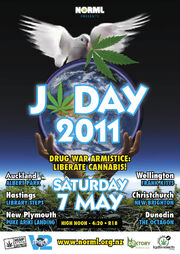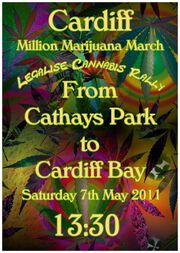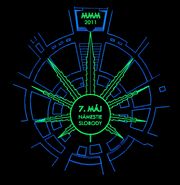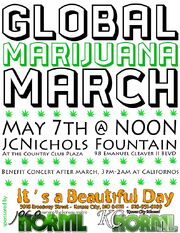 The Global Marijuana March (GMM) is also known as the Million Marijuana March (MMM). GMM events worldwide are held the first Saturday in May, or thereabouts. For many photo, video, media, and report links go to the GMM and GMM links pages.
See also:
Photos from around the world:
Africa
Asia
Russia
Russia is in both Asia and Europe.
Europe
Oceania
Latin America
Nearby islands
Northern America
Return to top. -- See Northern America.
Canada
United States
Graphics gallery
See: Category:2011 Global Marijuana March graphics


Categories