Occasional international news over time.
See: Current news. Archive. News sources. Facebook: Global Marijuana March (more). 2015 GMM. Facebook hashtags: [2][3][4]. Twitter: [5][6][7][8][9]. Google+: [10].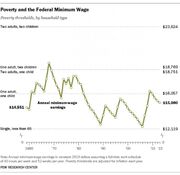 | | |
| --- | --- |
| | 1915 article in a Utah newpaper. |
600 churches call for an end to the drug war. And: Baltimore narcotics cop reveals all the horrible things he saw on the job. And: Bree Newsome removes Confederate flag from South Carolina Capitol. And: Columbia becomes first U.S. university to divest from prisons. [21].
"Imagine if the government chased sick people with diabetes, put a tax on insulin and drove it into the black market, told doctors they couldn't treat them, ... and then sent them to jail. If we did that, everyone would know we were crazy. Yet we do practically the same thing every day in the week to sick people hooked on drugs." - Billie Holiday, 1956.
The

drug war

is a religious war against a spiritual plant. That old-time religion, and their crusades.
Ronald Reagan, 1980 [45][46]: "Leading medical researchers are coming to the conclusion that marijuana, pot, grass, whatever you want to call it, is probably the most dangerous drug in the United States, and we haven't begun to find out all of the ill effects, but they are permanent ill effects. The loss of memory for example." - Reaganism: Cannabis war, trickle-down economics, code-word racism, hate radio, mass incarceration.
And you wonder why Republicans bought into the Drug War, or Iraq War, .... New report says conservative chumps sent $50 million to right-wing 'scam' groups like SarahPAC. Related article: Embrace your inner blowhard. Be independent! Think for yourself.
Obamacare is better than the old healthcare system. Drug rehab for harder drugs is now paid for by Obamacare. It is far cheaper than jail. But Obamacare does not cover everybody because of the incredible waste of health insurance companies. Single-payer covers everybody (including veterans, most of whom are only partially covered by Veterans Administration care). It is much easier to use (almost no paperwork for patients), is far cheaper per capita [79], and gets better overall health results. U.S. Healthcare Ranked Dead Last Compared To 10 Other Countries. June 16, 2014. Forbes: "Many continue to falsely assume that we pay more for healthcare because we get better health (or better health outcomes)." Why Do Other Rich Nations Spend So Much Less on Healthcare? The Atlantic. July 23, 2014. And 200 million claims were denied yearly before Obamacare. [80][81][82][83][84].
Health insurance paperwork wastes $375 billion yearly!




CNBC

, Jan 13, 2015. Expand for quotes:
They estimate the cost of covering all of the roughly 40 million Americans still lacking health insurance would be equal to just about half of the $375 billion in projected savings. The balance of those savings, they write, could 'upgrade coverage for the tens of millions who are under-insured'. ... Of the total of $471 billion in BIR [billing and insurance-related costs], an estimated $375 billion—or 80 percent—is 'additional spending' that would be eliminated by 'a simplified financing system' such as single-payer, the report said.
Health insurance companies suck money from their hosts, but provide no tangible service. Just like toll-road companies. See: Toll Roads Are A Bad Idea. Both just handle the money, and take a cut of the money. They build costly buildings to house the accounting staff, and claim deniers. Costly 16-lane toll plazas are built, often on expensive urban land.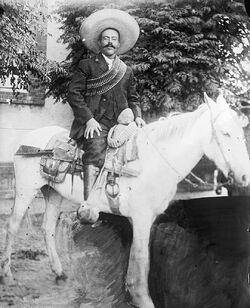 See older news: Cannabis news and events archive. See: Cannabis and 2014 U.S. election.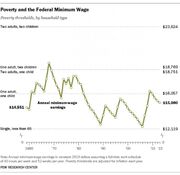 Local links
Edit
City info
Edit
Global Marijuana March (GMM)
Edit
GMM (years signed up). This city participated or signed up one year (or more) for the Global Marijuana March (GMM), or the Million Marijuana March (MMM). 225 cities from 42 nations signed up for May 4, 2013 or thereabouts.175 cities from 33 nations signed up for May 5, 2012 or thereabouts. See also: 4/20 event lists. 848 different cities have signed up from 76 different nations since 1999.
Right-click any region for its city list.
Phnom Penh: Ray Cristl THCMinistrycambodia(at)gmail.com 011-855 17 58 1930 High noon, Wat Phnom
Article in The Phnom Penh Post
Edit
American calls for medical marijuana
Irwin Loy
Friday, 30 April 2010
AN American expatriate has announced plans for a rally Saturday to press the government to allow for the distribution of medical marijuana.
Ray Christl, who has lived in Phnom Penh for nine years, said he plans to ask authorities for permission to open a medical marijuana dispensary. He hopes to model it after similar facilities in California, where patients obtain licences to purchase and ingest the drug for medical purposes.
"This would be a dispensary where we would grow small amounts," Christl said. "We would get some simple immunity from the drug laws."
Christl, a university professor who identifies himself as a pastor with the THC Ministry, "part of a whole group of spiritual and medical cannabis users", said the arrangement would be respectful of local sensibilities. THC stands for tetrahydrocannabinol, the psychoactive chemical in marijuana.
"We're not trying to do a 4/20 here," Christl said, referring to the unofficial holiday for marijuana smokers, who celebrate cannabis use every April 20 by lighting up in mass demonstrations. "We're not trying to glamorise this."
Cannabis is prohibited under Cambodia's drug control law. Despite this, obtaining it is possible, Christl said. Speaking about using cannabis openly, however, is a different matter.
"That's the whole point," he said. "I've lived here for nine years and I haven't made a big deal about it.... It just seems like now is the time to come out of the closet."
Christl's rally – which he has dubbed "high noon" – will begin at 12:30pm at Wat Phnom.
Health Ministry officials could not be reached Thursday.
phnompenhpost.com
Forum message
Edit
-- beginning of forum message --
April 29, 2010.
rogerchristie
Founder
Cannabis Sacrament Minister
Introducing THC Ministry / Cambodia
Aloha. It is my great pleasure to announce that my old-time friend and mentor, Pastor Ray Christl, is becoming a THC Ministry Minister and is the founder of the brand new THC Ministry / Cambodia. Welcome Ray!
From: ray christl <thcministrycambodia@gmail.com>
Date: Thu, Apr 29, 2010 at 12:06 AM
Subject: Press Release... For immediate news release
Saturday May 1st HIGH NOON, WAT PHNOM CAMBODIA
Dear Media; Please send a reporter or news crew to Wat Phnom at 12:30 p.m. on Saturday May !st, 2010.
Phnom Penh is city #302 in the "GLOBAL MEDICAL CANNABIS RALLY-MARCH".
Pastor Ray Christl -017-58-1930 will give interviews and discuss our request for legal access to medical Cannabis (marijuana). We want to highlight the need for a DISPENSARY that helps to grow, process, and distribute MEDPOT to patients under the care of a Doctor.
In addition, our ministry wants to extend medical therapy to drug addicts in Cambodia. A huge meth-heroin-cocaine drug addiction problem can be rectified with "IBOGAINE TREATMENT " lasting five days.
Please let Khmer citizens and hard working government officials know we offer natural solutions to difficult social problems. Cambodia could be a world leader in using traditional green herbs and plants to stop hardcore drug dependency.
The compassionate medical use of Cannabis for AIDS, cancer, pain, MS, glaucoma, autism, and appetite stimulation. Just to name a few of the hundreds of medicinal uses in tincture (food), anointing oil, topical lotion, inhaled smoke, etc.
Join our crusade to green the planet with natural, logical, commonsense ideas. Sincerely Yours,
Pastor Raymond Christl
THC Ministry / Cambodia
017-58-1930
-- end of forum message --
Marijuana-Laced 'Happy Pizza' Taken off the Menu in Cambodia.
Happy Herb's Bistro. May 12, 1999. By Oliver Green.
Happy Herb's, as the sharp-minded of you will have guessed, serves ganja and since the Russian market got busted expatriates have had a reasonable excuse to go and munch some herb for supper. Herb also does hash coffees for brekky and will sell you a large Nescafe jar full of weed for a dollar.
After I'd ordered, Herb came out of the kitchen and asked, "Happy?" "Very," I replied. No point in half-measures, I thought and pulled a spliff out of my glasses case. Herb sat down and we began chatting.
Happy Herb's began in the heady days when the UN ruled Cambodia while they tried to sort out some half-decent elections. Cambodia was flooded with danger-seeking fools with astronomical wages which they squandered on drugs, prostitutes and fine dining. Herb was taught to cook pizzas by one of this crew, and suggested adding ganja, a traditional Khmer ingredient. ...
The Cambodia Daily said in their restaurant guide "If you decide you aren't going back to work anyway after lunch, by all means have Herb sprinkle some happiness on your pizza, but unless you want to zone out for a couple of days, ask for "tik-tik. (Khmer for "a little.") This correspondent asked for "tom-tom" and was still tripping the same time the next day, all loved-up over pastis at sunset watching the promenade again.
Verdict: An excellent meal with great side-effects. One pizza with two beers cost £3.50 in crisp green Yankee money.
Oliver Green, Ganja Gonzo Extraordinaire
Cannabis Cambodia: smoker's paradise. By Amit Gilboa. November 1, 1998 article in Cannabis Culture magazine.
More info, links, years
Edit
Cannabis is safer
Edit
Return to top. See article: Cannabis is safer.
See longer article: Cannabis is safer.
Obama on marijuana legalization. [157]. "My suspicion is that you're gonna see other states start looking at this". The Washington Post. Jan. 22, 2015. Obama also said: "Last year you had the first time in 40 years where the crime rate and the incarceration rate went down at the same time."
Reagan's war on cannabis
Edit
Return to top. See: U.S. Drug War. Republicans lead.
Reagan's war on cannabis is where the U.S. incarceration nation began.
Ronald Reagan, 1980 campaign speech [160]: "Leading medical researchers are coming to the conclusion that marijuana, pot, grass, whatever you want to call it, is probably the most dangerous drug in the United States, and we haven't begun to find out all of the ill effects, but they are permanent ill effects. The loss of memory for example."

See quote at 1 minute 7 seconds into this video clip narrated by Woody Harrelson.
Cost of drug war
Edit
Categories
Edit