Omaha, Nebraska, USA
Talk

3
1,514pages on
this wiki
Occasional international news over time.
For more news see: Cannabis news sources. See also: Cannabis and 2014 U.S. election, November 4, Tuesday.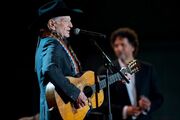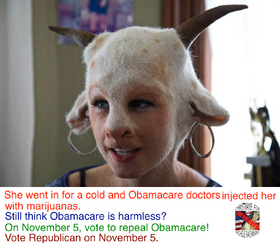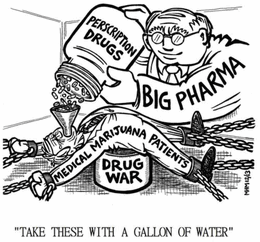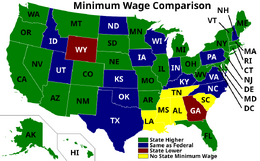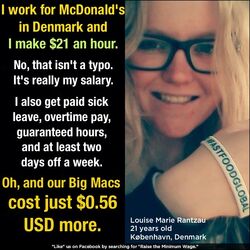 VoteMedicalMarijuana.org - poor legislative record of most Republicans. Their lobbyists have lots of money. [32] -->>
Record high in the Dow, but median wage remains stagnant. [35]. Republicans block cannabis and minimum wage progress.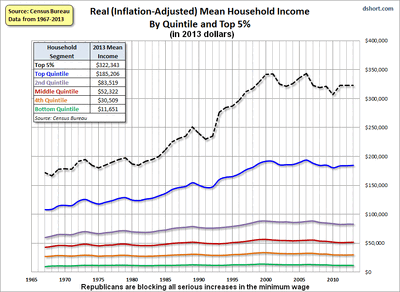 Voting for most Republicans keeps boots on the ground longer: In cannabis wars, in Sunni-Shia holy wars, in cultural wars of the Religious Right in the USA. It all distracts from the failure of trickle-down economics [41] of the 1%.
If a bigot like Henry Ford can figure out higher wages (and hemp), maybe so can the do-nothing Republican Congress.
Running an economy is simple. The free market concentrates wealth. So progressive taxation is a necessity. Along with a living minimum wage. If money is constantly recycled, then people have money to spend, and unemployment is low. Also, there is less crime, and less spending for police, courts, and prisons. So more money goes to individuals to keep the economy running.
Astounding Percentage Disapprove Of GOP. Some reasons: Republican politicians, private prisons, and sheriffs still want cannabis war. Obama says let states decide. House voted (with only a few Republicans) to let states alone on medical cannabis.
Remember Romney Republicans in 2012? Compare to 2014! Happy days are here again!: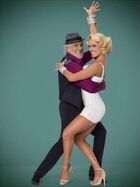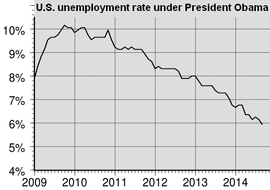 Obama helping turn around the Reagan-Bush War on Cannabis, mandatory minimums, and mass incarceration.

A Crucial Election Season for Legalizing Marijuana and Ending the Drug War - state-by-state info. See also: VoteMedicalMarijuana.org - poor record of most Republicans. Scoring of legislative records of candidates. See: VoteForMarijuana.net - Help fill another database of politicians' records concerning cannabis. [49]. See: Vote Hemp.
Majority Of Employers Say Raise The Minimum Wage. So why do Republicans block it?
U.S. Election, November 4, Tuesday. Absentee and Early Voting. State-by-state info. [61][62]. Turnout matters! State-by-state voter registration deadlines. See: Online registration.[63]. And, Voter Registration by mail. CanIvote.org ~ Are you registered, and where is my polling place.

Obama helping turn around the Reagan-Bush War on Cannabis, mandatory minimums, and mass incarceration:
Congressional Republicans Rail Against Legalization Of Marijuana. See their 1965 to 2012 cannabis war chart (above).
U.S. Republicans and Religious Right desperately trying to rewrite history of their costly support for drug war, Iraq War WMD lies, militant Christian Zionism, Israeli settlers stealing land [100][101][102], Israeli apartheid [103][104], renewal of centuries-old Sunni-Shiite civil wars, and rampant death squads on both sides. [105][106].
2 Incarceration Nations (USA and Russia) itching for war. Maps. [107][108]. Costs. [109][110]. News.
Boycott, Divestment and Sanctions [111]. Worldwide peace movement against more wars:
Latin America comes out in force against Israel [114]. By AFP. A Plea for Peace. By Javier Bardem. [115].
Lobbyists: Private prisons, guards, military industries, Russian nationalists, Israel lobby.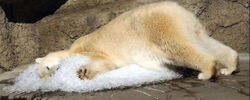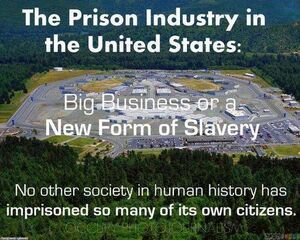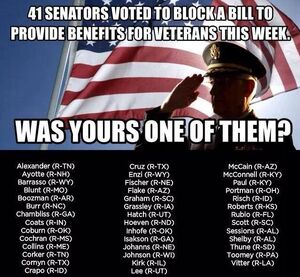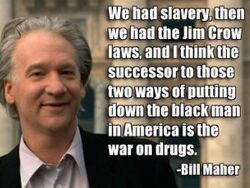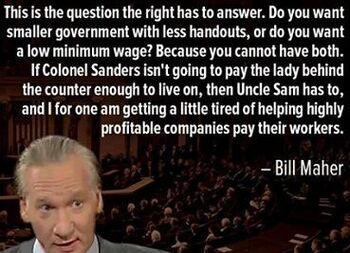 Legalizing Marijuana. Most Popular House Bill. 16 Democrats. Only 1 Republican.
Kelly Thomas verdict: anger grows after police acquitted. See Youtube video of beating. OK to beat drug users to death (Kelly was not high at time of arrest). Drug user exception to excessive force rules against hitting arrestees in the head with fists, batons, flashlights, butt of stun guns, and smashing head against pavement.
Thomas Paine's winter soldier [152]. Abandoned due to Republican-led drug wars.
US Drug War. Cruel and unusual punishment: Many vets discharged from service due to PTSD, etc., and drug and alcohol problems, are refused VA health care. See NPR series [153].
Death rate unusually high for young veterans. LA Times, 20 Dec 2013.
Vets For Medical Cannabis Access. See Vets for Issue 64. Youtube: [154][155].
The GOP War on Christmas. Republicans cut food stamps, but do little to end costly mandatory minimum sentencing, or to roll back the bankrupt Republican-led drug war.
Quote
Oliver Stone (emphasis added):
"The Assassination Records Review Board (1994-1998) found that over 40 witnesses in two locations saw a large avulsive (i.e. penetrating outward) wound in the rear of JFK's skull. This includes highly qualified medical personnel at hospitals in Dallas and Bethesda, as well as FBI agents James Sibert and Frank O'Neill, who were at the autopsy in 1963 and restated it to the board. This wound again indicates an exit wound from a shot to the front. Conclusion: The president was shot from at least two sides, front and back — not one location."
Oliver Stone: JFK conspiracy deniers are in denial. You decide. The U.S. police state has expanded greatly in the last 50 years since JFK's killing.
Support Canadian healthcare and Portuguese harm reduction!
Russia: Pussy Riot. Nadezhda Tolokonnikova's hunger strike.
~ See: Cannabis news sources. Facebook: Global Marijuana March.
</div>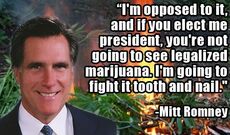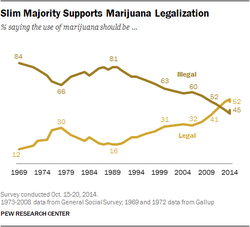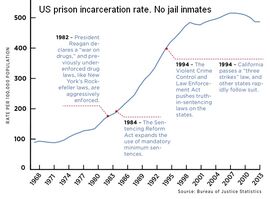 Ronald Reagan, 1980 campaign speech [168]: "Leading medical researchers are coming to the conclusion that marijuana, pot, grass, whatever you want to call it, is probably the most dangerous drug in the United States, and we haven't begun to find out all of the ill effects, but they are permanent ill effects. The loss of memory for example."
More cannabis-related links, city lists, and graphics.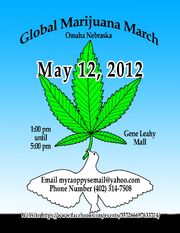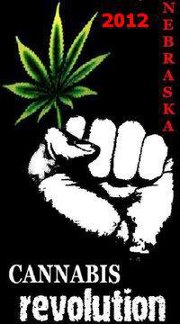 Social media, Facebook
Edit
Facebook:
Local links
Edit
City info
Edit
Global Marijuana March
Edit
GMM (years signed up). This city participated or signed up one year (or more) for the Global Marijuana March (GMM), or the Million Marijuana March (MMM). 225 cities from 42 nations signed up for May 4, 2013 or thereabouts.175 cities from 33 nations signed up for May 5, 2012 or thereabouts. See also: 4/20 event lists. 845 different cities have signed up from 76 different nations since 1999.
 Right-click any region for its city list.

GMM:
Facebook:
Location: Gene Leahy Mall @ 14th & Farnam Streets
Please join us on Saturday, May 4th, 2013 from 12PM-5PM, to protest & rally for the END of the illegal & unconstitutional prohibition of Cannabis and Hemp!
At this Annual event many will or may consume cannabis. Under Nebraska state law possession and use of cannabis is illegal. **
GMM:
Facebook:
GMM: 7th year!!!
DATE: Saturday, May 12, 2012 TIME: 1:00 p.m. until 5:00 p.m.
Time
Gene Leahy Mall @ 14th and Farnam, 14th and Farnam, Omaha, NE |}
Annual Worldwide / Global Marijuana March for Omaha NE. Join the rest of the world in solidarity to demand the re-legalization of Cannabis and Hemp! CHANGE WILL NOT HAPPEN WITH OUT YOU!
CIVIL DISOBEDIENCE WILL COMMENCE IN NEBRASKA!
The only way such an event exists i

s by people like us standing up and speaking our minds, spreading the facts, and doing away with bias nonsense.
Please join the Nebraska Cannabis Coalition May 12th, 2012, Saturday, for the 1PM-5PM, to protest & rally for the END the illegal & unconstitutional prohibition of Cannabis and Hemp!
Time to re-educate!
At this Annual event many will and or may consume cannabis. Under Nebraska state law possession and use of cannabis is illegal. **
The whole purpose of the event is to spread the word that cannabis is harmless and should be legal and allowed to be consumed out in the open, not hidden behind closed doors.
If you choose to possess or consume cannabis, that is your choice.
Any illegal activity (cannabis consumption or possession) is not endorsed, and if you chose to partake in any illegal activity, that is your right and sole responsibly. As to date, no issues have arisen at the rally's or celebrations.**
(all events are ages 18+ with out a parent or guardian)
Info:
Sign holdings from 1:00 - 2:30
Public Speeches from 2:00-3:00
March starts at 3:00 - returning to Gene Layhy Mall
Moment of silence for Prisoners and victims of the War on Cannabis 4:19
And a special Thank you to CURES NOT WARS for all the past and future support! http://cures-not-wars.org/wordpress/ |} Also thank you Mrs. Marshall for al your support and you are deeply missed.
GREAT SITE FOR CANNABIS INFO IN NEBRASKA
http://www.makepotlegal555.org/
QUESTIONS? email: NEcannabisCoalition@yahoo.com
GMM, May 14:
Facebook: Worldwide Marijuana March (Omaha). 2011.
Facebook photos:
Location: Gene Leahy Mall 14th & Farnam Omaha, NE The only way such an event exists is by people like us standing up and speaking our minds, spreading the facts, and doing away with bias nonsense. Attend the march in your town- get involved and make your presence known!
Omaha: Melanie Marshall 402-415-7373 mmelz5(at)yahoo.com http://www.makepotlegal555.org . 1-5 Gene Leahy Mall (at) 13th and Farnam. Open speeches (at) 2. March to Old Market (at) 3. Drumming circle Signs, snacks and water provided.
GMM:
Omaha: Melanie Marshall 402-415-7373 mmelz5(at)yahoo.com http://www.makepotlegal555.org . 1-5 Gene Leahy Mall (at) 13th and Farnam. Open speeches (at) 2. March to Old Market (at) 3. Drumming circle Signs, snacks and water provided.
GMM:
"Omaha's 3rd GMM (Mistakenly called the 2nd march, because there was no marching the first year) May 2nd AND 9th:

both days of cannabis celebration went SUP-HERB-LY! About 400 people got their names on a list to get active in NE, the weather was heaven-sent, and the police were very OK. The march down Howard street got a little difficult when the sidewalk was very full of people so we went into the empty street until we got told not to do that by the police, but still, that went peacefully and we got on our way. This made me visit the police station AGAIN to THANK the police for being so nice on our day there, AND TO ASK ABOUT CLOSING THE STREET NEXT YEAR FOR A REAL MARCH!!! It was all a beautiful time, and it will be a bigger event next year, with tents and tables, just like we should have."
Omaha: Melvin Usher melvinusher(at)aol.com (402) 408-9746 . 1 PM to 5 PM Central Park Mall. Live Music. Bands, drumming circle, poetry, costumes.
GMM:
Report (from old GMM site):
The rally was on Sunday, May 4 and was scheduled to go from 1pm-5pm. As soon as I got to the meeting spot I would say there was roughly thirty-five or more people there, which wasn't as much as I hoped. So I suggested we walk around the park for a bit. When we came back I would estimate there to have been over one hundred people there, and more approaching. Luckily we ran into a lady who seemed to be the one organizing the rally, and she gave us some signs to hold. There people of all sorts honking and giving us thumbs up. It was really enlightening to see people, successful businessmen at that, waving their arms out the window in celebration of the rally. In fact, there was a wedding right down the street and a brand new Cadillac Escalade pulled up to the corner by the rally and a older gentleman actually bought a bandanna from one of the guys protesting, and drove past the police waving it out of the window at him.
Then the march through the businesses downtown began. It was amazing how many people stood up and marched with us weaving a route through downtown. Everyone was pretty cool about us marching and chanting too, some places actually participated and chanted with us. There was only one real problem the whole time. As we crossed a street that had the proper walk signal, a old man in a car with his wife slammed the gas pedal and hit the guy in front of me. Which by the way was at a red light. Thankfully the guy rolled a crossed the hood and was not harmed, but he sure did want to harm the man in the vehicle.
All in all I believe I learned a lot about this culture. Everyone was very chill and did not let hecklers get to them, they just replied back by saying "peace and love" and numerous other phrases supporting peace. It was definitely an experience worth experiencing.
GMM:
Report (from old GMM site):
We held the GMM rally in Omaha, Nebraska, Saturday May 5th from 1 PM to 5 PM. A permit was issued (free) for the event. About 70 to 80 people attended. No sign of police or press. We were politely ignored. No arrests or tickets issued. Only 3 old hippies were there (including myself). The crowd was upbeat and cheerful. Enthusiastic about next year. We only had two weeks to plan this (our first time). I was told that other pot related events will be held this year locally. Also a young lady is going to start a NORML chapter here in Omaha. Thanks to everyone involved!
GMM:
More info, links, years
Edit
More info, tips, links, and    


media

of all kinds.
Note: Update any section of this page. Feel free to add sections for years, events, legal initiatives, history, people, organizations, gatherings, and so on. Add links and info of all kinds. Some sources: Category:Cannabis-related events, GMM yearly city lists, GMM links, wikipedia:Category:Cannabis activism, cannabis culture, etc.. Also, search the web (add city to search) for cannabis activism, groups, 420 events, harvest festival events, ballot initiatives, court cases, etc.. Add links for reports, articles, photos, graphics (posters, banners, flyers), videos, press, media coverage, etc.. Upload photos and graphics. You can help: Category:Work in progress. See also: Video help and search links.
Toggle between wikitext and    
visual editing.
Some editors may prefer the wikitext source editor (Wikipedia-style editing). Click the source tab at the top right of the editing window. Some browsers work better with source editing, too. For visual editing click the visual tab.
Rich-text editing (RTE) or "visual editing" can sometimes be problematic, or slow. For example; see Portal: Rich-text editor problems when using Firefox. Visual editing is sometimes called WYSIWYG editing.
To make source editing the default, and to turn off visual editing altogether, logged-in users can change their preference settings. Go to the editing tab in your preferences (Special:Preferences). Uncheck "Enable visual editor," and then save the settings. To turn it back on check the box, and save the settings.
Incarceration rates
Edit
Share link: compare
See also: Drug war charts and maps.
The purple elephant in the room:
Cost of drug war
Edit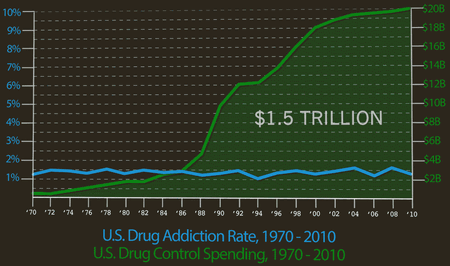 Breaking the Taboo
Edit
Share link: taboo
Home Page (BreakingTheTaboo.info). More info [173]. See TabooBreakers on Twitter. See Global Commission on Drug Policy and Facebook page. Quotes from video clips on the trailer: President Richard Nixon: "total war against public enemy number one". President Ronald Wilson Reagan: "When we say no to drugs it will be clear that we mean absolutely none". President George H.W. Bush: "Some think there won't be room for them in jail. We'll make room". Morgan Freeman: "Since 1971 2.5 trillion dollars have been spent on the War on Drugs". Look who's breaking the taboo: Richard Branson, Kate Winslet, Sam Branson, Morgan Freeman, and many more. See also: MarijuanaMajority.com. Share link. Full version in English is no longer available online. Hey Richard Branson, George Soros, or whoever, please buy it and put it back online!
Trailer preview.

01:50

Breaking the Taboo - Trailer




---

YouTube link.

Full video
(Portuguese and English version)




---

YouTube link for more info and sizes.
Arnold Schwarzenegger
smoking cannabis
Quentin Tarantino
Edit
Quentin Tarantino. Video:
War on Drugs is Like Slavery.
Cannabis is safer
Edit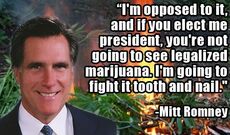 See longer article: Cannabis is safer.
Cannabis is safer!
Share links: safer or safer cannabis or safercannabis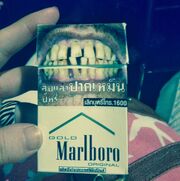 USA. 1 in 10 deaths of working-age adults are alcohol-related (disease, overdose, car crashes, falls, violence, and more). 87,798 per year from 2006 to 2010. [180][181][182][183][184]. Since marijuana legalization, highway fatalities in Colorado are at near-historic lows. By The Washington Post. [185][186]. Motor vehicle crashes are the leading cause of death for U.S. teens. Teen drivers have 3 times more fatal crashes per mile driven. Drinking and driving (2700 yearly), and texting while driving (3000 yearly), are the leading causes. [187][188][189][190][191] Scary video. Graduated driver licensing has been shown to greatly reduce teen accidents. [192][193][194][195]. Oct. 2014 article: In California full marijuana decriminalization went into effect on Jan. 1, 2011, the report finds that "marijuana decriminalization in California has not resulted in harmful consequences for teenagers, such as increased crime, drug overdose, driving under the influence, or school dropout. In fact, California teenagers showed improvements in all risk areas after reform."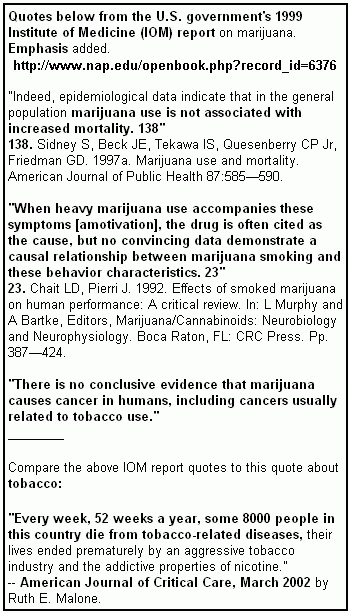 Quotes in the image to the left (and in the text below) are from the U.S. government's landmark 1999 Institute of Medicine (IOM) report, Marijuana and Medicine: Assessing the Science Base. The full text of the report is available for free online at the above link, and is searchable. The table of contents by chapter is on the sidebar. The report is also available as a free PDF download. Quotes below are followed by their references. Emphasis added.
Page 109: "Indeed, epidemiological data indicate that in the general population marijuana use is not associated with increased mortality. 138"
- 138. Sidney S, Beck JE, Tekawa IS, Quesenberry CP Jr, Friedman GD. 1997a. Marijuana use and mortality. American Journal of Public Health 87:585—590.
Page 107: "When heavy marijuana use accompanies these symptoms [amotivation], the drug is often cited as the cause, but no convincing data demonstrate a causal relationship between marijuana smoking and these behavior characteristics. 23"
- 23. Chait LD, Pierri J. 1992. Effects of smoked marijuana on human performance: A critical review. In: L Murphy and A Bartke, Editors, Marijuana/Cannabinoids: Neurobiology and Neurophysiology. Boca Raton, FL: CRC Press. Pp. 387—424.
Page 119: "There is no conclusive evidence that marijuana causes cancer in humans, including cancers usually related to tobacco use."
---
Obama helping turn around the Reagan-Bush War on Cannabis, mandatory minimums, and mass incarceration:
Categories
Edit