Occasional international news over time.
See: Current news. Archive. News sources. Facebook: Global Marijuana March (more). 2015 GMM. Facebook hashtags: [2][3][4]. Twitter: [5][6][7][8][9]. Google+: [10].
Facebook comments [11]. Twitter #feelthebern. And: Poll Shows Bernie Sanders Would Crush Donald Trump In A 2016 Presidential Match Up.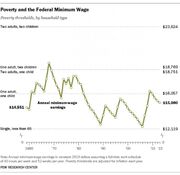 | | |
| --- | --- |
| | 1915 article in a Utah newpaper. |
600 churches call for an end to the drug war. And: Baltimore narcotics cop reveals all the horrible things he saw on the job. And: Bree Newsome removes Confederate flag from South Carolina Capitol. And: Columbia becomes first U.S. university to divest from prisons. [22].
"Imagine if the government chased sick people with diabetes, put a tax on insulin and drove it into the black market, told doctors they couldn't treat them, ... and then sent them to jail. If we did that, everyone would know we were crazy. Yet we do practically the same thing every day in the week to sick people hooked on drugs." - Billie Holiday, 1956.
The

drug war

is a religious war against a spiritual plant. That old-time religion, and their crusades.
Ronald Reagan, 1980 [47][48]: "Leading medical researchers are coming to the conclusion that marijuana, pot, grass, whatever you want to call it, is probably the most dangerous drug in the United States, and we haven't begun to find out all of the ill effects, but they are permanent ill effects. The loss of memory for example." - Reaganism: Cannabis war, trickle-down economics, code-word racism, hate radio, mass incarceration.
And you wonder why Republicans bought into the Drug War, or Iraq War, .... New report says conservative chumps sent $50 million to right-wing 'scam' groups like SarahPAC. Related article: Embrace your inner blowhard. Be independent! Think for yourself.
Obamacare is better than the old healthcare system. Drug rehab for harder drugs is now paid for by Obamacare. It is far cheaper than jail. But Obamacare does not cover everybody because of the incredible waste of health insurance companies. Single-payer covers everybody (including veterans, most of whom are only partially covered by Veterans Administration care). It is much easier to use (almost no paperwork for patients), is far cheaper per capita [81], and gets better overall health results. U.S. Healthcare Ranked Dead Last Compared To 10 Other Countries. June 16, 2014. Forbes: "Many continue to falsely assume that we pay more for healthcare because we get better health (or better health outcomes)." Why Do Other Rich Nations Spend So Much Less on Healthcare? The Atlantic. July 23, 2014. And 200 million claims were denied yearly before Obamacare. [82][83][84][85][86].
Health insurance paperwork wastes $375 billion yearly!




CNBC

, Jan 13, 2015. Expand for quotes:
They estimate the cost of covering all of the roughly 40 million Americans still lacking health insurance would be equal to just about half of the $375 billion in projected savings. The balance of those savings, they write, could 'upgrade coverage for the tens of millions who are under-insured'. ... Of the total of $471 billion in BIR [billing and insurance-related costs], an estimated $375 billion—or 80 percent—is 'additional spending' that would be eliminated by 'a simplified financing system' such as single-payer, the report said.
Health insurance companies suck money from their hosts, but provide no tangible service. Just like toll-road companies. See: Toll Roads Are A Bad Idea. Both just handle the money, and take a cut of the money. They build costly buildings to house the accounting staff, and claim deniers. Costly 16-lane toll plazas are built, often on expensive urban land.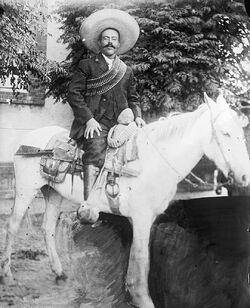 See older news: Cannabis news and events archive. See: Cannabis and 2014 U.S. election.
City info
Edit
Global Marijuana March (GMM)
Edit
This city participated or signed up one year (or more) for the Global Marijuana March (GMM), or the Million Marijuana March (MMM). 225 cities from 42 nations signed up for May 4, 2013 or thereabouts.175 cities from 33 nations signed up for May 5, 2012 or thereabouts. See also: 4/20 event lists. 848 different cities have signed up from 76 different nations since 1999.
Right-click any region for its city list.
Lefkosia-Nicosia: Petros Evdokas petros(at)cyprus-org.net 357-22-675-250 . Small, semi-public event.
Nicosia: Petros Evdokas petros(at)cyprus-org.net 357-22-675-250 . Small, semi-public event.
More info, links, years
Edit
Cannabis is safer
Edit
Return to top. See article: Cannabis is safer.
See longer article: Cannabis is safer.
Obama on marijuana legalization. [155]. "My suspicion is that you're gonna see other states start looking at this". The Washington Post. Jan. 22, 2015. Obama also said: "Last year you had the first time in 40 years where the crime rate and the incarceration rate went down at the same time."
Reagan's war on cannabis
Edit
Return to top. See: U.S. Drug War. Republicans lead.
Reagan's war on cannabis is where the U.S. incarceration nation began.
Cost of drug war
Edit
Categories
Edit