Lowest enforcement priority for cannabis offenses
Talk

0
Share
Ad blocker interference detected!
Wikia is a free-to-use site that makes money from advertising. We have a modified experience for viewers using ad blockers

Wikia is not accessible if you've made further modifications. Remove the custom ad blocker rule(s) and the page will load as expected.
Share link: Lowest. This article was written by Timeshifter.
2011. Nov. 8. Tacoma, Washington. Initiative passes overwhelmingly.
Edit
"The ballot measure directs police and prosecutors to make 'marijuana or cannabis offenses … the lowest enforcement priority of the City of Tacoma.' After final ballot tallies Tuesday night, I-1 was coasting to approval, winning close to 65 percent of the vote. ... Supporters point to Seattle when contending Tacoma can de-emphasize enforcement of marijuana offenses even more than they do now. Since City Attorney Pete Holmes took office in 2010, pot prosecutions have dropped from 90 cases in 2009 to just one over the past 23 months. Tacoma prosecuted 463 marijuana cases in 2010 and 159 so far in 2011."
Violent crime victims ignored for cannabis law enforcement
Edit
In contrast look at Newt Gingrich's 1995 death penalty bill for cannabis
Edit
Newt Gingrich (see his Wikipedia article) proposed a bill in 1995 to give the death penalty for importing 2 ounces of cannabis. He introduced it in 1996 as H.R. 4170 (Drug Importer Death Penalty Act of 1996) to the House of Representatives.
Photo to the top right: Newt Gingrich at West Georgia College (which later became the University of West Georgia). According to his Wikipedia article Gingrich was professor there from 1970 to 1978. He left when he was denied tenure. The image source says: "That's not Austin Powers dressed for a job interview... it is Newt Gingrich as a young professor at the University of Georgia." Lol. A comment says: "Short sleeved shirt (?) and a suit : not a good look....."
Cannabis is safer
Edit
Return to top. See article: Cannabis is safer.
See longer article: Cannabis is safer.

Above quote is from Sanjay Gupta interview of Obama on April 15, 2015. Interview aired on CNN on April 19, 2015. [20][21][22].
Obama alone can not reschedule it
Edit
See main article: Obama alone can not reschedule marijuana.
Obama alone can not reschedule marijuana. [26] [27][28][29]. Since HHS (Health and Human Services) and the DEA (Drug Enforcement Administration) have again declined to reschedule or deschedule cannabis, then only Congress can do so.
Pot Matters: For Legalization, Set Your Sights on the Senate. 23 Mar 2016. By Jon Gettman. "it will be helpful, and indeed crucial, for advancing legalization for Democrats to take control of the Senate."
Drug-war mass incarceration
Edit
Canadian single-payer healthcare and
Edit
Portuguese drug decriminalization
Edit
Canada has saved trillions of dollars by eliminating the middleman, the health insurance companies.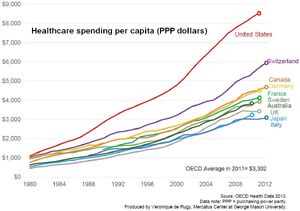 Green love
Edit
Return to top. The Global Marijuana March is the first Saturday in May. The first Saturday in May is also World Naked Gardening Day. [30]. But, be safe!
Republicans

think they can spend an infinite amount of money (

many trillions of dollars

) on health-insurance-company-based healthcare, and have an

infinite number of babies

, to feed their appetite for

endless ground wars

, and for more inmates for more prisons for

more drug war.
Categories
Edit