Global Marijuana March in Latin America
Talk

4
See also: Latin America. Cannabis-related links.
Note: This regional GMM city list is only through 2012. For the latest worldwide GMM city list go here.
The Global Marijuana March (GMM) is also known as the Million Marijuana March (MMM), and various other names. GMM events worldwide are held the first Saturday in May, or thereabouts, depending on the city. See Global Marijuana March links for many links for reports, photos, videos, press, media, posters, maps, flyers, etc.. See also: Legality of cannabis by country.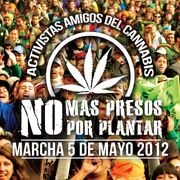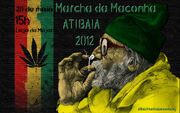 GMM cities in Latin America
Edit
Nearby islands
Edit
More graphics
Edit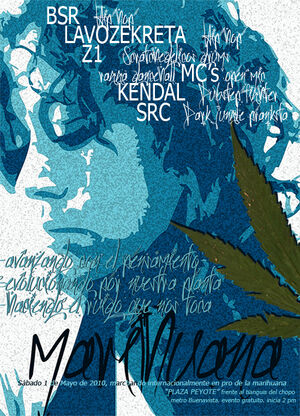 Cannabis is safer
Edit
See longer article: Cannabis is safer.
Obama on marijuana legalization. [7]. "My suspicion is that you're gonna see other states start looking at this". The Washington Post. Jan. 22, 2015. Obama also said: "Last year you had the first time in 40 years where the crime rate and the incarceration rate went down at the same time."
Categories
Edit