Portal:Global Marijuana March Europe
Talk

2
1,517pages on
this wiki
See also: Europe. Cannabis-related links.
Note: This regional GMM city list is only through 2012. For the latest worldwide GMM city list go here.
The Global Marijuana March (GMM) is also known as the Million Marijuana March (MMM), and various other names. GMM events worldwide are held the first Saturday in May, or thereabouts, depending on the city. See Global Marijuana March links for many links for reports, photos, videos, press, media, posters, maps, flyers, etc.. See also: Legality of cannabis by country.
| | |
| --- | --- |
|  Right-click any region for its city list. | |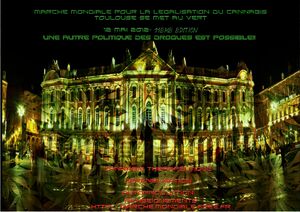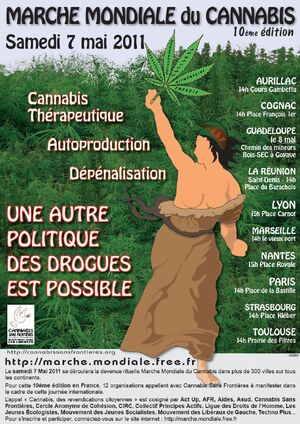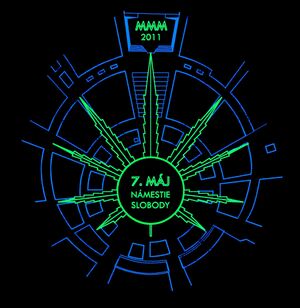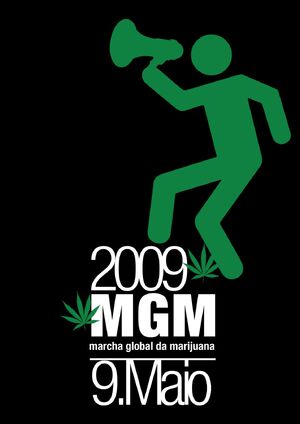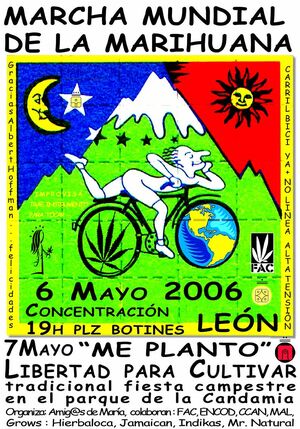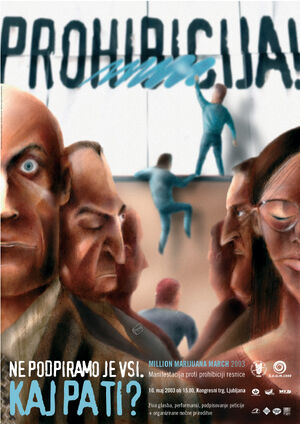 GMM cities in Europe
Edit
GMM cities in Russia
Edit
See: Global Marijuana March Russia
More graphics
Edit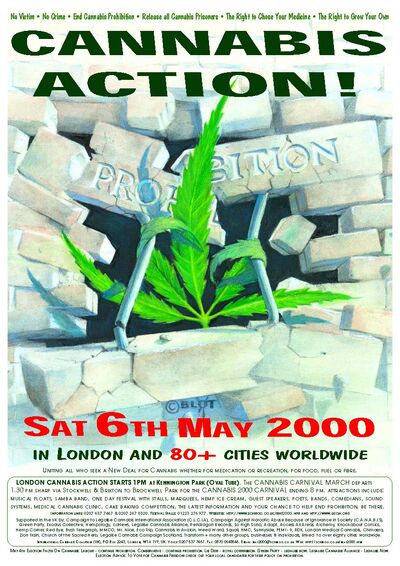 Incarceration rates
Edit
The purple elephant in the room:
Cost of drug war
Edit
Breaking the Taboo
Edit
Home Page (BreakingTheTaboo.info). More info [6]. See TabooBreakers on Twitter. See Global Commission on Drug Policy and Facebook page. Quotes from video clips on the trailer: President Richard Nixon: "total war against public enemy number one". President Ronald Wilson Reagan: "When we say no to drugs it will be clear that we mean absolutely none". President George H.W. Bush: "Some think there won't be room for them in jail. We'll make room". Morgan Freeman: "Since 1971 2.5 trillion dollars have been spent on the War on Drugs". Look who's breaking the taboo: Richard Branson, Kate Winslet, Sam Branson, Morgan Freeman, and many more. See also: MarijuanaMajority.com. Share link. Full version in English is no longer available online. Hey Richard Branson, George Soros, or whoever, please buy it and put it back online!
Trailer preview.

01:50

Breaking the Taboo - Trailer




---

YouTube link.

Full video
(Portuguese and English version)




---

YouTube link for more info and sizes.
Arnold Schwarzenegger
smoking cannabis
Quentin Tarantino
Edit
Quentin Tarantino. Video:
War on Drugs is Like Slavery.
Categories
Edit