Global Marijuana March Asia
Talk

1
Note: This regional GMM city list is only through 2012. For the latest worldwide GMM city list go here.
The Global Marijuana March (GMM) is also known as the Million Marijuana March (MMM), and various other names. GMM events worldwide are held the first Saturday in May, or thereabouts, depending on the city. See Global Marijuana March links for many links for reports, photos, videos, press, media, posters, maps, flyers, etc.. See also: Legality of cannabis by country.
Right-click any region for its city list.
GMM cities in Asia
Edit
GMM cities in Russia
Edit
See: Global Marijuana March Russia
2012 Global Marijuana March in Kuala Lumpur, Malaysia
Edit
From Facebook photo page for photo below:
"Only 5 of us in Malaysia. It's not the number that counts, it's the determination that matters."
2012 Global Marijuana March in Kuala Lumpur, Malaysia.
Basic city list
Edit
All GMM cities in Asia (except Russia) in one alphabetical list.
Cannabis is safer
Edit
Return to top. See article: Cannabis is safer.
See longer article: Cannabis is safer.

Above quote is from Sanjay Gupta interview of Obama on April 15, 2015. Interview aired on CNN on April 19, 2015. [14][15][16].
Obama can not reschedule marijuana by himself
Edit
Obama alone can not reschedule marijuana. [20] [21][22][23].
Drug-war mass incarceration
Edit
2016 election and marches
Edit
See public opinion polls over time about cannabis.
2016 Global Marijuana March and 420 events. Public opinion wins elections. So get out and march!
USA Today: 11 states least likely to legalize marijuana. Republican states across the nation.
Oklahoma, Nebraska Republicans again suing Colorado over marijuana in Supreme Court. [24].
Democrat governor of Pennsylvania makes medical marijuana a top priority.
Canadian single-payer healthcare and Portuguese drug decriminalization
Edit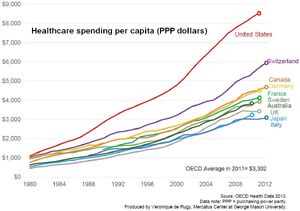 Portugal. Decriminalizing Drugs: When Treatment Replaces Prison. New York Times. Their universal healthcare [25] versus Republican Holy War on Drugs
Canada's new Liberal government repeats promise to legalize marijuana. "Trudeau's pledge to cut the tax rate for middle-income earners ... paid for by a tax hike on the wealthiest 1%."
Categories
Edit