Million Marijuana March, now known as Global Marijuana March and Worldwide Marijuana March, was the Fifth Avenue Pot Parade expanded worldwide by Dana Beal and Cures-Not-Wars. May 2, 1998 was "Phase 1" with no other known cities (yet) except New York City.
The Howard Stern Show on November 19, 1998 - Goofing on the 1998 Million Marijuana March that occurred on May 2, 1998 in New York City. Dana Beal calls in to the show at 9 minutes 9 seconds in. Howard, Dana and the crew also discuss the upcoming 1999 MMM on May 1, 1999, and that it will occur in various cities worldwide. YouTube link.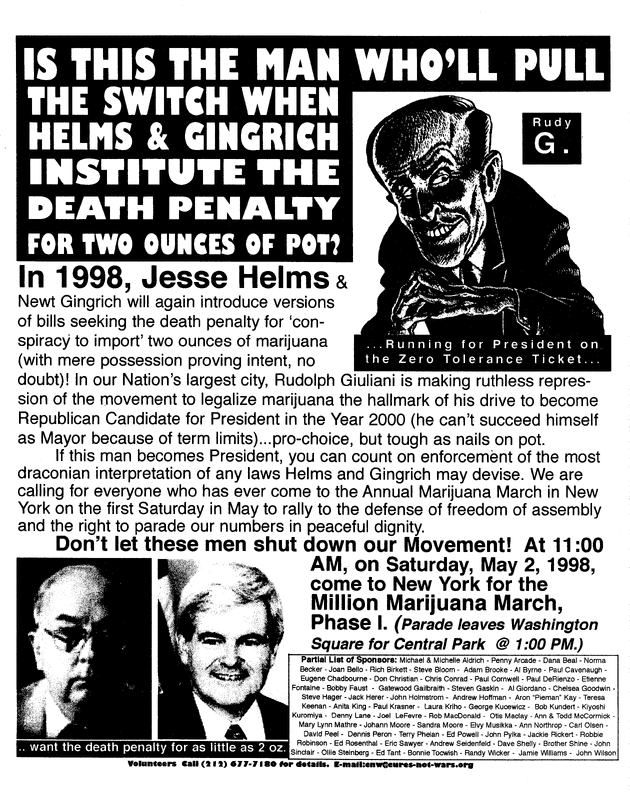 Ad blocker interference detected!
Wikia is a free-to-use site that makes money from advertising. We have a modified experience for viewers using ad blockers

Wikia is not accessible if you've made further modifications. Remove the custom ad blocker rule(s) and the page will load as expected.