End drug war with universal healthcare
Talk

0
Share
Share links: endit and enddrugwar.
House Republicans are pushing to repeal Obamacare now. Why not replace it with something that actually works better. ... Canadian single-payer healthcare and Portuguese drug decriminalization.
No deductibles on basic Canadian health care and co-pays are extremely low or non-existent. Portugal has universal healthcare. Like Canada. Like nearly all of the EU (European Union). See: Portugal. Cannabis-related links. See: Wikipedia: Health in Portugal and Wikipedia: Drug policy of Portugal. And: Wikipedia: Comparison of the health care systems in Canada and the USA. And: Wikipedia: List of countries by total health expenditure per capita.
Drugs kill far fewer people in Portugal
Edit
"The country has 3 overdose deaths per million citizens, compared to the EU average of 17.3."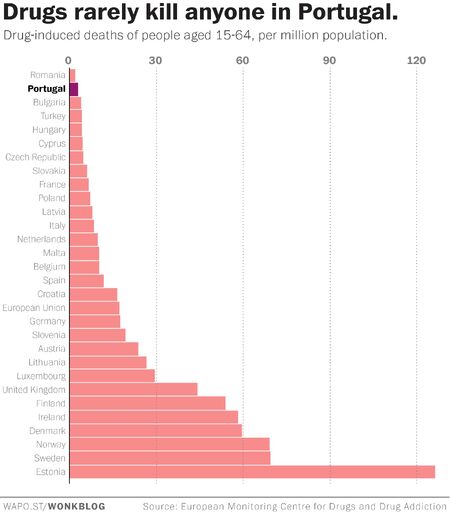 In 2014 the USA had 147 overdose deaths per million residents of all ages. [3] [4] [5] [6]
Some patients need free cannabis
Edit
Ad blocker interference detected!
Wikia is a free-to-use site that makes money from advertising. We have a modified experience for viewers using ad blockers

Wikia is not accessible if you've made further modifications. Remove the custom ad blocker rule(s) and the page will load as expected.