Dana-AID is also known as Ibog-AID.
Dana Beal, Global Million Marijuana March founder.
Chicago, Illinois, USA. First Saturday, May 2, 2009 - Liberation Day, the Global March for Cannabis Liberation.
Friday to Monday May 15 - 18, 2009 in Charleston, Illinois. Court support events, marches, and more.
See:
Google Maps:
Click the banners to enlarge them: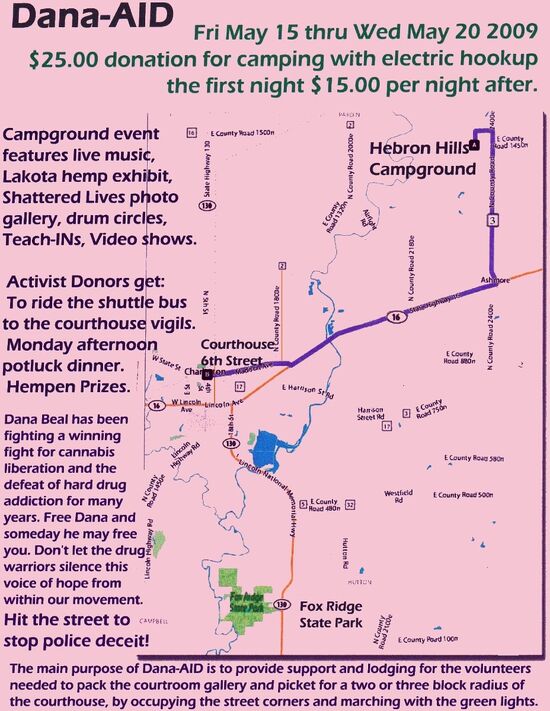 Ad blocker interference detected!
Wikia is a free-to-use site that makes money from advertising. We have a modified experience for viewers using ad blockers

Wikia is not accessible if you've made further modifications. Remove the custom ad blocker rule(s) and the page will load as expected.