News.

-

2017 global events.

2018.
See: More news. Archive. News sources. Facebook: Global Marijuana March [6][7][8]. Hashtags: [9][10][11]. Twitter: [12][13][14].
---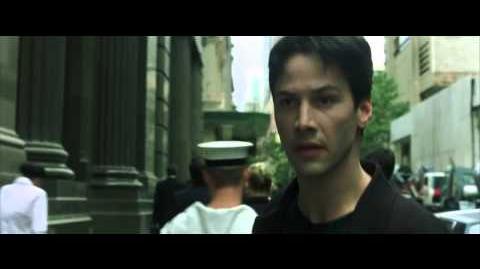 ---

Will 2018 midterm elections remove Republicans? 2018 ballot issues: marijuana and minimum wage.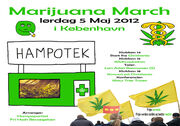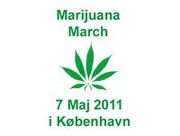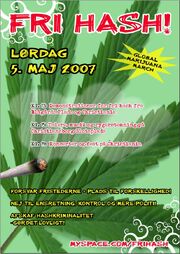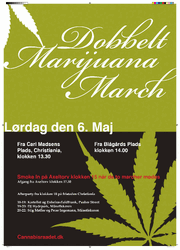 Social media, Facebook
Edit
Facebook:
Local links
Edit
City info
Edit
Locals' guide to Christiania in Copenhagen. YouTube link.
Global Marijuana March
Edit
GMM (years signed up). This city participated or signed up one year (or more) for the Global Marijuana March (GMM), or the Million Marijuana March (MMM). 225 cities from 42 nations signed up for May 4, 2013 or thereabouts.175 cities from 33 nations signed up for May 5, 2012 or thereabouts. See also: 4/20 event lists. 888 different cities have participated from 80 different nations or subnational areas since 1999.
Right-click any region for its city list.
May 4. Facebook:
April 20. Facebook:
GMM:
September 2, 2011 event:
GMM, May 7, 2011:
Copenhagen: Fri Hash Bevægelsen or Klaus Tuxen Tuxen(at)hampepartiet.dk http://www.hampenyt.dk Departs Christiania 14:00
Link: http://www.hampepartiet.dk
Forum: http://www.hampepartiet.dk/index.php?option=com_kunena&Itemid=73 - for discussions on the issue on legalization of marijuana in Denmark.
Email: hampepartiet(at)hampepartiet.dk
Video: http://www.youtube.com/watch?v=NEYRihECqXc
Report (from old GMM site):
We have build up a very strong team the last 2 years- and this year march was very good and well planed.
We have got a lot of press coverage (3 news papers, one front page, 1 news channel had it covered)- the turn out was around 500 to 700 at different times. We had made a hole day plan, with the march from 1300 to 1500 and then was at the government building for almost 2 hours. Where had 3 political speaks and 2 bands played, also we had invited a poet that made one of the best cannabis speaks in a long time, many said.
In the night time we had more music in Christiania (free town in Copenhagen) and party to about 0100.
It was an all out success - and the team is even stronger with that success in our backs.
Report (from old GMM site):
The Global Marijuana March 2006 in Copenhagen was a double march. It was arranged by Cannabisrådet (The Council of Cannabis) which is a union of people and political parties and organizations who want to have free cannabis... The first was leaving from the free town of Christiania, the second was leaving from Blaagaards Plads in Noerrebro. At Blaagaards Plads there was a speech of Zenia Stampe, the leader of the Radical Left party's youth organization (In Denmark the party "Radical Left" is rather rightwing). She say YES to free cannabis, and that's why she is a sweet radical woman. At Blaagaards Plads there was also a speech by Jeppe Rohde from SUF. (Socialistic Youth Front). Of course there were problems, so it had to be, but they are always solved. On the road the tractor from Christiania was running out of gasoline, but then people decided to have a "rygepause", a Danish word for a smoking break. On the tractor was a pusher house in wood, back from the good old days before the Danish government smashed Pusher Street. Verner, a famous cannabis activist who runs the home page Jointen.dk, was speaking on the road from Christiania to Axeltorv. The two demonstrations meet each other later at Axeltorv where there was a major Smoke In. The Free Hash Movement from Christiania had brought two ecological fruit pipes, and they were filled several times. There were also a lot of free joints. The smoke was sponsored by "drengene" (the boys) from Pusher Street. There was a speech of Line Barfoed who is a member of the Danish parliament for Enhedslisten, and a cannabis activist called Jesper from Aarhus. There was also entertainment from the magician Erik Sandmand and his beautiful assistant Madame Waffa. They were performing the show "The Magic Box" in between all the smoking. At Axeltorv there was also music made by Snyder and D. J. Ayo. At 17:00 the march left and we all go to Christiania. There was a lot of cannabis related music in Christiania. In Pusher Street there was the hiphop crew "Kartellet", and later the famous Danish Punk band "EnhelrøvfuldFrank". They performed their famous hit "Bjarne Blues". (Bjarne is the leader of the police force in Christiania, and he is not very popular). It was very funny, everybody in the street was dancing "Pogo", a punk rock dance. In the end of the concert the front singer named Aldi-Frank was arrested on the stage. At the Smoking Cafe "Månefiskeren" there was a more mellow feeling. Here D.J. Hydepark was playing non-Babylonian reggae music. And later was the two Danish hippie musicians Stig Møller and Peter Ingemann, two guys which have been fighting for free cannabis since the sixties. It was a very nice day, the weather was good, the sun was shining and the mood was good, everybody was feeling fine, even the police had a good time. The police were helped by "Idiotiet", a group of girls from Christinia, dressed up like policewomen. It is important that the cannabis users have a "free day" once a year, as said by "Totalbon", one of the march coordinators. See you next year in Copenhagen at the Marijuana March... Klaus Trier Tuxen
More info, links, years
Edit
2017 Global Marijuana March and 420
Edit

May 6, 2017, Saturday, or thereabouts. And April 20 (4/20), or thereabouts. Rallies and marches overall change public opinion for the better! See: Cannabis polls.
2017 Facebook event pages for Global Marches and 420. - Some cities.
Main Facebook pages for organizing global marches.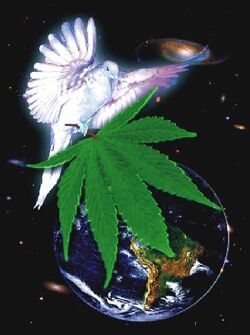 Cannabis is safer
Edit
Return to top. See article: Cannabis is safer.
See: Reagan's war on cannabis. And: Holy War on Drugs, Republican-led mass incarceration.
Ronald Reagan

, 1980

campaign speech

1:

"Leading medical researchers are coming to the conclusion that marijuana, pot, grass, whatever you want to call it, is probably the most dangerous drug in the United States, and we haven't begun to find out all of the ill effects, but they are permanent ill effects. The loss of memory for example."
See longer article: Cannabis is safer.

Above quote is from Sanjay Gupta interview of Obama on April 15, 2015. Interview aired on CNN on April 19, 2015. [138][139][140].
USA. Republican war on cannabis
Edit
The Cannabis War is over and the U.S. Republican Party has lost. They may not know it yet, so keep marching, lobbying, and voting! Please register and vote! See: Reagan's War on Cannabis. And: Drug war, control, and Republican-led income inequality. And: Alternatives to Republican-led mass incarceration.
Vermont's Republican Governor Scott Vetoes Marijuana Legalization bill of Democrat legislature. May 24, 2017. And: New Mexico's Republican governor vetoes a bill that would have allowed medical marijuana for opioid addiction. April 7, 2017. And: New Mexico's Republican governor vetoes the 911 Good Samaritan Overdose Prevention Bill. April 7, 2017. And: Idaho's Republican governor vetoes a broadly-supported asset forfeiture reform bill. April 7, 2017.

Will 2018 midterm elections remove Republicans? 2017-18 ballot issues: marijuana & minimum wage.
Democrats, following Bernie Sanders lead, propose bill to raise minimum wage to $15 by 2024. Republicans oppose raising federal minimum wage. [144] [145].
Presidents alone can not reschedule it
Edit
The president alone can not reschedule marijuana. [147] [148][149][150]. Since HHS (Health and Human Services) and the DEA (Drug Enforcement Administration) have again declined to reschedule or deschedule cannabis, then only Congress can do so. But Congress removed help for veterans: Republicans in Congress Won't Let Veterans Access Medical Marijuana After All. [151][152]. And Congressional Republican committee leaders refuse hearings on CARERS bill to reschedule cannabis. See: Medical Marijuana Advocates Rally to Loosen Restrictions. By Alicia Ault. 23 Mar 2016. Medscape.
Drug war, control, mass incarceration
Edit
Green love
Edit
The Global Marijuana March is the first Saturday in May. The first Saturday in May is also World Naked Gardening Day. Your marijuana garden needs love too

. (see Google search for it). But, be safe!
Single Payer. Half the cost of Trumpcare
Edit
20 million uninsured: 20,000+ deaths yearly
Edit
Portugal. Few die of overdoses
Edit
Portugal has decriminalized all drugs. Like Canada it has universal healthcare. See: Portugal. Cannabis-related links. See: Wikipedia: Drug policy of Portugal and Wikipedia: Health in Portugal. Nearly all of the European Union (EU) has universal healthcare. [158][159]. See: List of countries with universal health care.
Source for above chart: Are any conservatives in the US for a single payer and a universal health care system, or can they not coexist? Chart is from comment around March 11, 2017 by Dan Munro, "author of Casino Healthcare and Forbes contributor".
Canadian Single Payer: Show health card, get health care paid for by taxes. No deductibles on basic Canadian health care, and co-pays are extremely low or non-existent.
Canada passes US in middle-class wealth. Median after-tax middle-class income in Canada is higher. [161]. Why? Canadians pay so much less for far better healthcare. And: Canada has higher minimum wage.
The $0 Alternative To Trumpcare. See chart below. USA versus top ten healthiest nations.
Universal healthcare and longer life, at half the cost of US healthcare.

Portugal decriminalised drugs 14 years ago – and now hardly anyone dies from overdosing. 2015 article by Chris Ingraham. Chart below is from the article.
"The country has 3 overdose deaths per million citizens, compared to the EU average of 17.3."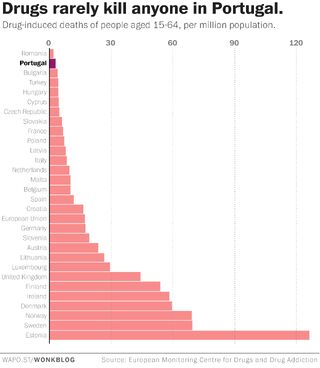 In 2014 the USA had 147 overdose deaths per million people. [162] [163] [164] [165]
US charts:
Ibogaine cure:
Categories
Edit
Ad blocker interference detected!
Wikia is a free-to-use site that makes money from advertising. We have a modified experience for viewers using ad blockers

Wikia is not accessible if you've made further modifications. Remove the custom ad blocker rule(s) and the page will load as expected.