Occasional international news over time.
See: Current news. Archive. News sources. Facebook: Global Marijuana March (more). 2015 GMM. Facebook hashtags: [2][3][4]. Twitter: [5][6][7][8][9]. Google+: [10].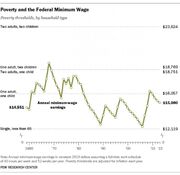 | | |
| --- | --- |
| | 1915 article in a Utah newpaper. |
600 churches call for an end to the drug war. And: Baltimore narcotics cop reveals all the horrible things he saw on the job. And: Bree Newsome removes Confederate flag from South Carolina Capitol. And: Columbia becomes first U.S. university to divest from prisons. [21].
"Imagine if the government chased sick people with diabetes, put a tax on insulin and drove it into the black market, told doctors they couldn't treat them, ... and then sent them to jail. If we did that, everyone would know we were crazy. Yet we do practically the same thing every day in the week to sick people hooked on drugs." - Billie Holiday, 1956.
The

drug war

is a religious war against a spiritual plant. That old-time religion, and their crusades.
Ronald Reagan, 1980 [45][46]: "Leading medical researchers are coming to the conclusion that marijuana, pot, grass, whatever you want to call it, is probably the most dangerous drug in the United States, and we haven't begun to find out all of the ill effects, but they are permanent ill effects. The loss of memory for example." - Reaganism: Cannabis war, trickle-down economics, code-word racism, hate radio, mass incarceration.
And you wonder why Republicans bought into the Drug War, or Iraq War, .... New report says conservative chumps sent $50 million to right-wing 'scam' groups like SarahPAC. Related article: Embrace your inner blowhard. Be independent! Think for yourself.
Obamacare is better than the old healthcare system. Drug rehab for harder drugs is now paid for by Obamacare. It is far cheaper than jail. But Obamacare does not cover everybody because of the incredible waste of health insurance companies. Single-payer covers everybody (including veterans, most of whom are only partially covered by Veterans Administration care). It is much easier to use (almost no paperwork for patients), is far cheaper per capita [79], and gets better overall health results. U.S. Healthcare Ranked Dead Last Compared To 10 Other Countries. June 16, 2014. Forbes: "Many continue to falsely assume that we pay more for healthcare because we get better health (or better health outcomes)." Why Do Other Rich Nations Spend So Much Less on Healthcare? The Atlantic. July 23, 2014. And 200 million claims were denied yearly before Obamacare. [80][81][82][83][84].
Health insurance paperwork wastes $375 billion yearly!




CNBC

, Jan 13, 2015. Expand for quotes:
They estimate the cost of covering all of the roughly 40 million Americans still lacking health insurance would be equal to just about half of the $375 billion in projected savings. The balance of those savings, they write, could 'upgrade coverage for the tens of millions who are under-insured'. ... Of the total of $471 billion in BIR [billing and insurance-related costs], an estimated $375 billion—or 80 percent—is 'additional spending' that would be eliminated by 'a simplified financing system' such as single-payer, the report said.
Health insurance companies suck money from their hosts, but provide no tangible service. Just like toll-road companies. See: Toll Roads Are A Bad Idea. Both just handle the money, and take a cut of the money. They build costly buildings to house the accounting staff, and claim deniers. Costly 16-lane toll plazas are built, often on expensive urban land.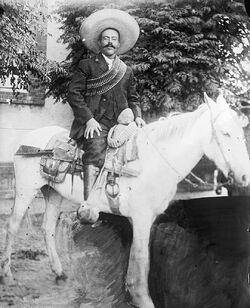 See older news: Cannabis news and events archive. See: Cannabis and 2014 U.S. election.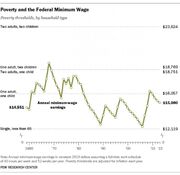 Social media, Facebook
Edit
Facebook:
Local links
Edit
City info
Edit
Global Marijuana March
Edit
GMM (years signed up). This city participated or signed up one year (or more) for the Global Marijuana March (GMM), or the Million Marijuana March (MMM). 225 cities from 42 nations signed up for May 4, 2013 or thereabouts.175 cities from 33 nations signed up for May 5, 2012 or thereabouts. See also: 4/20 event lists. 848 different cities have signed up from 76 different nations since 1999.
Right-click any region for its city list.
Facebook: Saturday, May 8th Chicago Marijuana March!
GMM: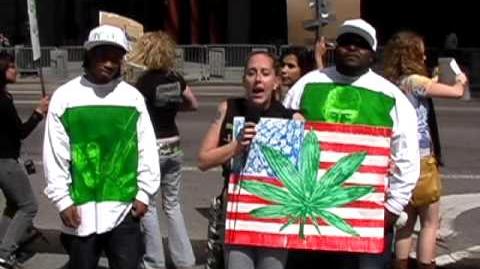 Chicago: Richey richey.gupta(at)gmail.com 847-275-0473 . or Dan Linn danlinn(at)illinoisnorml.org 847 341 0591 200 people in '07, 40 marching. Federal Plaza Saturday, May 3 (at) NOON.
GMM:
After spending a lot of the last two weeks helping promote the Global Marijuana March event from word I was getting out of Chicago, on may 5, at 2:15 in the afternoon I hopped on a Trialways bus head for the Chi-town in what would be over six a half hour bus trip one way.
I had a two hour lay-over in Bloomington, Illinois so I pulled out my lil CD player and we listen to the Individuals Something To Smoke To CD, talked, partied while waiting on the bus from Bloomington to Chicago.
I'm starting to feel good about this trip thinking it is Chicago we should draw 100 maybe 300 people out. I would have never have guessed the weekend was going to be a nightmare.
My bus arrives in Chicago at 8:35 Friday night; Richey was there to pick me up just as he said he would be. I put my bags into the trunk of Richey's car, and we were off to Windy Allen's place. This is where the nightmare begins!
Richey forgets, but that's OK, Windy will have some when we get there. She did and that was the best thing about the first night in Chicago.
We pull up to Windy's house, and I get my bags out of Richey car while he calls Windy on his cell phone so she will come out and let us in her place. Windy lives in a basement room, she offered me a spot on her floor about a week ago and I excepted, thinking it would be a swept floor, I was wrong. Windy comes out to meet us we chat for a lil, and she invites us in. Richey said, he had to be going, but before leaving we talked more about Richey coming back the next morning to pick us up before the march. We all agreed on between 9:30 and 10:00 in the morning before Richey takes off for the night.
Windy and I headed into her one room basement apartment. Books and papers flung around the room, and in Windy's words the counters are somewhat clean. Now I'm a lil upset with Richey for dropping me off at this place. I would have stayed at the bus station, it was cleaner (I found out later Richey had never been in her apt.). I put my bags on a chair and Windy ask if I want anything to eat or drink. I didn't want anything but she was persistent so I said I would drink some coffee.
She picked up a jar of water next to several other jars of water dump out some of the water added a couple spoonfuls of coffee and stuck it in the microwave. I sit the coffee down never touching it or drinking a drop of it.
I finally got Windy to go out to the van and medicate before I had to try and sleep on that floor.
Windy was in charge of finding a sound system or bullhorn from the way she talked. She said she would pick-up a bullhorn on the way to the march in the morning.
I woke up with a killer backache from sleeping on the floor. Richey got there at 10:00 because of Windy dragging ass we didn't leave her place until after 11:00 and she had us running here and there before we even headed to pick up a bullhorn for the march.
Windy was in Radio Shack for over ten minutes telling Richey on the Cell phone she was getting the bullhorn while we was double parked in the street waiting for her. When Windy does return it is without a bullhorn. So now no sound system or bullhorn at the event.
We pull up in front of the Federal Plaza at 12:10 there was a small group of people that showed up for the march and there were just as many policemen.
I got out of Richey car a lil disgusted about the show in people and the big show of law enforcement.
My bag was heavy and I walked right past the small group that had gathered already so I could sit me bag down. I didn't get a chance to thank that group of people for coming out, before they took off.
I'm sure the show in law enforcement detoured some from gathering with us.
As the day went on we had a few stand with us, but never having 15 or more people at onetime there nor did anyone carry any signs. Even I was guilty of not bringing my own sign, no jail for pot, and I gave my Free the Vancouver 3 to the Individuals because I didn't want to carry it back from the Smoke Out protest last year in Chicago, The cop's dwindled as an hour or so pasted to one police officer and one paddy wagon.
Here I want to plug I believe it was Channel 7 in Chicago. They didn't cover us, but they did come out with I camera truck. They went bye, went around the block and bye us again. They were there to cover it if more people would have showed up.
At 3:00 in the afternoon Richey was ready to go when it was down to four or five of us. Dan Lynn from NORML, Richey of Lokal 420 Jason of US Marijuana Party of Illinois and I.
Richey and I took Wendy to her van dropped her off. We head to the bus station. I got the next ticket to Peoria which would be 7:00am the next morning.
Now I have to spend the night at the bus station. I let Richey know that I would have to hang around the bus station all day and night.
Richey called a buddy, the next thing I knew we were headed for a college party. Oh to be young again, the drinking games they come up with, and drinking out of the keg as you are upside down. Oh what fun they have! But there was not much open smoking of marijuana.
I know free beer will get people to events and rallies, and it did remind me that I'm not a young man anymore.
Richey took me back to the bus station around 11:00pm it would be another eight hours before I would be heading home and another 12 hours before I would be home.
I want to thank the ones that showed up, well you know the saying '---- the rest of you'.
Richey got some video with my cam, not sure what's on it yet but will have it up in a day or two.
On behalf of the ones that were to organize this event in Chicago, sorry.
They say if it doesn't play in Peoria, it won't play anywhere. Well next year a Global Marijuana March will play in Peoria!
Richard Rawlings
US Marijuana Party
More info, links, years
Edit
Cannabis is safer
Edit
Return to top. See article: Cannabis is safer.
See longer article: Cannabis is safer.
Reagan's war on cannabis
Edit
Return to top. See: U.S. Drug War. Republicans lead.
Reagan's war on cannabis is where the U.S. incarceration nation began.
Cost of drug war
Edit
Categories
Edit