Top
Share links: arrests and cannabis arrests. This article was written by Timeshifter.
See also: Drug war charts and maps.
See also: Wikimedia Commons:Category:Cannabis arrest statistics.
USA. Cannabis arrest info and stats
U.S. drug arrests
U.S. cannabis arrests only

Year  Arrests
1965   18,815 
1966   31,119 
1967   61,843 
1968   95,870 
1969  118,903
1970  188,682
1971  225,828
1972  292,179
1973  420,700
1974  445,000
1975  416,100
1976  441,100
1977  457,600
1978  445,800
1979  391,600
1980  401,982
1981  400,300
1982  455,600
1983  406,900
1984  419,400
1985  451,100
1986  361,800
1987  378,700
1988  391,600


Year  Arrests
1989  399,000
1990  326,900
1991  287,900
1992  342,300
1993  380,700
1994  481,100
1995  589,000
1996  641,600
1997  695,200
1998  682,900
1999  704,800
2000  734,500
2001  723,600
2002  697,100
2003  755,200
2004  771,600
2005  786,500
2006  829,600
2007  872,700
2008  847,863
2009  858,408
2010  853,839
2011  757,969
2012  749,825


Chart above from United States Bureau of Justice Statistics (BJS). Image info. Source: Drugs and Crime Facts: Drug law violations and enforcement. Data source here. 23,488,625 U.S. cannabis arrests from 1965 to 2012. Of the 757,969 in 2011 an estimated 663,032 were for marijuana possession alone. See cannabis arrests. Data sources here and here. See template.
Sources for marijuana arrest numbers:
These numbers were used for 1965 through 1981 (except for 1980):
These BJS numbers were used for 1982 through 2007:
The 2008 through 2012 numbers came from the link below. Also, 1980:

1995-2012 (and 1980, 1990): Marijuana. Drug War Facts. From Common Sense for Drug Policy. Table also has possession and sales breakdown, total drug arrests, violent crime arrests, property crime arrests, and total arrests of all kinds. Source: FBI Uniform Crime Reports.

Since the 1980 number is different between the sources, the last link above is used due to its detailed listing of sources.
Compare cannabis arrest numbers with other categories of arrests:
Percent distribution of arrests for drug abuse violations. By type of drug, United States, 1982-2009. Sourcebook of criminal justice statistics Online.
See also: Wikimedia Commons:Category:Cannabis arrest statistics.
USA. Marijuana possession versus violent crime arrests
More info and news
March On Mayor Bloomberg's House: Protest Marijuana Arrests. By Steve Elliott. March 28, 2012. From the article: "Under Bloomberg, More Than 400,000 People Arrested on Low-Level Marijuana Charges in NYC. ... He's spending at least $75 million a year for these arrests. ... In the last five years under Bloomberg, the NYPD made more marijuana arrests than in the 24 years under Mayors Giuliani, Dinkins and Koch combined."
Cannabis is safer
See longer article: Cannabis is safer.
Cannabis is safer!
See full article: Cannabis is safer.
Share links: safer or safer cannabis or safercannabis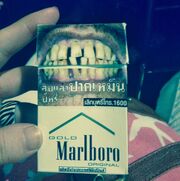 USA. 1 in 10 deaths of working-age adults are alcohol-related (disease, overdose, car crashes, falls, violence, and more). 87,798 per year from 2006 to 2010. [24][25][26][27][28]. Since marijuana legalization, highway fatalities in Colorado are at near-historic lows. By The Washington Post. [29][30]. Motor vehicle crashes are the leading cause of death for U.S. teens. Teen drivers have 3 times more fatal crashes per mile driven. Drinking and driving (2700 yearly), and texting while driving (3000 yearly), are the leading causes. Scary video. [31][32][33][34][35]. Graduated driver licensing has been shown to greatly reduce teen accidents. [36][37][38][39]. Oct. 2014 article: In California full marijuana decriminalization went into effect on Jan. 1, 2011, the report finds that "marijuana decriminalization in California has not resulted in harmful consequences for teenagers, such as increased crime, drug overdose, driving under the influence, or school dropout. In fact, California teenagers showed improvements in all risk areas after reform." Maybe we should consider graduated drinking licenses for alcohol modeled on customs in France, Portugal, Spain, Greece, Italy, etc. [40][41].
Quotes in the image to the left (and in the text below) are from the U.S. government's landmark 1999 Institute of Medicine (IOM) report, Marijuana and Medicine: Assessing the Science Base. The full text of the report is available for free online at the above link, and is searchable. The table of contents by chapter is on the sidebar. The report is also available as a free PDF download. Quotes below are followed by their references. Emphasis added.
Page 109: "Indeed, epidemiological data indicate that in the general population marijuana use is not associated with increased mortality. 138"
- 138. Sidney S, Beck JE, Tekawa IS, Quesenberry CP Jr, Friedman GD. 1997a. Marijuana use and mortality. American Journal of Public Health 87:585—590.
Page 107: "When heavy marijuana use accompanies these symptoms [amotivation], the drug is often cited as the cause, but no convincing data demonstrate a causal relationship between marijuana smoking and these behavior characteristics. 23"
- 23. Chait LD, Pierri J. 1992. Effects of smoked marijuana on human performance: A critical review. In: L Murphy and A Bartke, Editors, Marijuana/Cannabinoids: Neurobiology and Neurophysiology. Boca Raton, FL: CRC Press. Pp. 387—424.
Page 119: "There is no conclusive evidence that marijuana causes cancer in humans, including cancers usually related to tobacco use."
---
Obama helping turn around the Reagan-Bush War on Cannabis, mandatory minimums, mass incarceration:
Categories