Share link: Amsterdam
Occasional international news over time.
See: Current news. Archive. Facebook: Global Marijuana March. 2016 GMM. 2015. News sources. Facebook hashtags: [9][10][11]. Twitter: [12][13][14]. Google+: [15].
Republican governor again rejects vets, PTSD, and new medical marijuana conditions. [16].
Republicans think they can spend an infinite amount of money

(many trillions of dollars)

on health-insurance-company-based healthcare, and have an infinite number of babies, to feed their appetite for endless ground wars, and for more inmates for more prisons for

more drug war.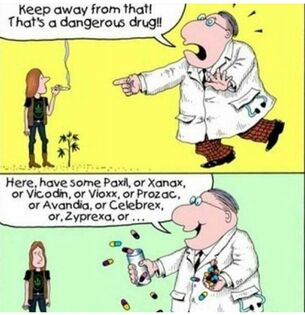 Maryland Lawmakers Override Republican Veto of Marijuana Paraphernalia Decriminalization. [17]. Existing pot decrim meant a fine for possession, but jailed for the joint paper or baggie.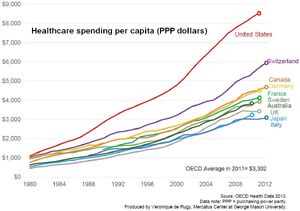 Oklahoma, Nebraska Republicans again suing Colorado over marijuana in Supreme Court [18]. And: Democrat governor of Pennsylvania makes medical marijuana a top priority.
Vermont may be the first state to legalize recreational cannabis via the legislature. Vermont has Democrat governor and legislature [19][20][21][22].
---
'Mass Incarceration in America' Topic of MLK 'Dream Week' Panel in San Antonio, Texas. And: Maine's Republican Governor Resurrects Every Racist Drug War Stereotype. [23][24][25][26][27]. And: NAACP of California endorses November 2016 ballot measure to legalize marijuana. And: 'Do I roll it?' Massachusetts Lawmakers on Colorado marijuana mission. And: Drug test kits used by police are total science fraud: They produce positive results 70% of the time, no matter what is being tested. [28][29]
And: First medical marijuana dispensaries open in New York [30][31][32][33]

Cannabis-growing nuns campaign to fight Merced marijuana ban [34][35].
Republicans waste

trillions of dollars

on drug wars, ground wars, health insurance companies, prison companies, tax breaks for the 1%, and subsidies for oil companies.
Oregon begins 'motor voter' program. Of course: "Not a single Republican voted in favor." And: More Than a Dozen States Eye Automatic Voter Registration. And: Sanders Blasts U.S. Mass Incarceration as 'International Embarrassment'. [36]. And: Vote in 2016!
Colombia legalizes medical marijuana. And: Why This Australian Anti-Marijuana Campaign Totally Backfired. Hilariously.
Washington, D.C., smells like marijuana, and residents don't really care.
The Man Beaten And Choked At A Donald Trump Rally Tells His Story. Trump: OK to "rough up" black protesters, and sent a racist tweet [49]. You wonder why the Republican-led drug war is so racist.
CIA and Mafia hit men. JFK. How many more confessions do we need? CIA starts wars. See: Wars, drug wars, and brutality on demand.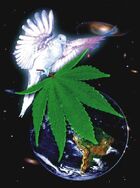 Washington DC. Pot Over Pills. Hundreds of Soldiers Spend Veteran's Day Fighting for Pot Legalization [51]. And: Rally by Texas vets calls for legal pot to combat war wounds. And: Vet Faces Felony For Helping Veterans Treat PTSD With Cannabis. [52][53]. And: What Veterans Want in Healthcare, and Why the GOP Avoids It.
Ohio Rejects Marijuana Legalization. Late Night with Seth Meyers. Too funny. And: Medical marijuana dispensaries open in Illinois. [54][55][56]. Video. [57].
Mexican Supreme Court ruling. 4 people (of SMART) can grow and use marijuana [58][59][60][61][62][63]. New York Times: Push for Legal Marijuana Spreads.
Facebook's Sean Parker gets behind 2016 legalization initiative in California [64][65]. And: Uruguay, the first nation to legalize, moving to a full commercial market [66][67].
Million Student March for free college tuition and student debt cancellation. See: Transfer of funds from higher education to the War on Drugs. Republicans defund higher education, and delay ending mass incarceration.
How Did the USA Become Incarceration Nation? [68].And: New Tool Exposes Companies Profiting from Mass Incarceration. &: Hundreds Of Cops Kicked Off Force For Sex Crimes [69][70]. &: Hillary Clinton Rattles Prison Stocks With a Single Tweet. Mass incarceration and private prisons.
Another South African Joins the Constitutional Fight to Legalize Dagga (Marijuana). And: Costa Rica Legalizing Growing Marijuana for Personal Use?
Canadian election. Trudeau's party crushes Harper conservatives. Goodbye F-35s, hello marijuana [71][72].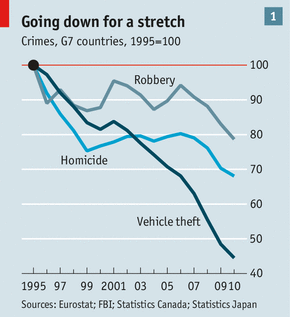 Coalition of top cops against mass incarceration [74][75][76] - Home. And: Texas Students Reach For Sex Toys To Protest Concealed Carry Law. --> NRA dildos helped create some of the mandatory minimum sentences responsible for life for pot sentences.
List of countries and U.S. states by incarceration rate. And: List of U.S. states by homicide rate. And: Firearm death rates in the US by state. And: List of countries by intentional homicide rate.
Hell Freezes Over! Feds to Free Thousands of Drug War Prisoners By Month's End. 46,000 will eventually get early release. Ohio's Republican Attorney General sues Toledo to overturn marijuana decrim [77].
Australia: Federal Government to legalise growing of medicinal cannabis [78].
264th mass shooting of the year. And: Dad cries out against GOP and NRA (National Rifle Association). And: 142 school shootings since Newtown. 45 in 2015.
The GOP and the NRA, and their costly Holy War on drugs, and mass incarceration. Compare to Iran: Woman gets 12-year sentence for cartoons [79].
POLL | How Ohio voters really feel about legalizing marijuana. And: Bernie Sanders would vote for Nevada's legalization initiative if he were a Nevada resident [80][81].
Willie Nelson secures Wall Street backing for his cannabis brand. And: Republican mayor will veto Albuquerque decriminalization [89]. And California: Melissa Etheridge Wows 'Em At Cannabis World Congress.
Poll: Bernie Sanders surges ahead of Hillary Clinton in New Hampshire, 44-37. And again weeks later. [95].
Denver. Police are So Scared of Jury Nullification they Defy Judge's Order and Unlawfully Removed Activists [96][97][98][99]. And: Illinois Governor (Republican) Vetoes Heroin Bill Over Medicaid Treatment Funding. And: Attempted recall of drug-warrior District Attorney of Denver.
| | |
| --- | --- |
| | Education saves money, because of much less recidivism[100][101]. Adulthood could start at 16 or 17, and that high school money saved could be allocated to 1 to 2 years of free college. Little useful for skilled jobs is learned in most poor public high schools. And it is easier to get college loans after passing 1-2 years of free college. |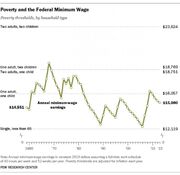 | | |
| --- | --- |
| | 1915 article in a Utah newpaper. |
600 churches call for an end to the drug war. And: Baltimore narcotics cop reveals all the horrible things he saw on the job. And: Bree Newsome removes Confederate flag from South Carolina Capitol. And: Columbia becomes first U.S. university to divest from prisons. [113].
"Imagine if the government chased sick people with diabetes, put a tax on insulin and drove it into the black market, told doctors they couldn't treat them, ... and then sent them to jail. If we did that, everyone would know we were crazy. Yet we do practically the same thing every day in the week to sick people hooked on drugs." - Billie Holiday, 1956.
The

drug war

is a religious war against a spiritual plant. That old-time religion, and their crusades.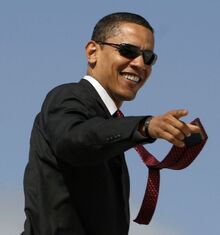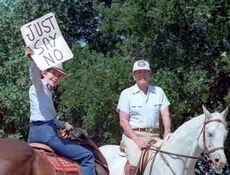 Ronald Reagan, 1980 [138][139]: "Leading medical researchers are coming to the conclusion that marijuana, pot, grass, whatever you want to call it, is probably the most dangerous drug in the United States, and we haven't begun to find out all of the ill effects, but they are permanent ill effects. The loss of memory for example." - Reaganism: Cannabis war, trickle-down economics, code-word racism, hate radio, mass incarceration.
Republicans think they can spend an infinite amount of money

(many trillions of dollars)

on health-insurance-company-based healthcare, and have an infinite number of babies, to feed their appetite for endless ground wars, and for more inmates for more prisons for

more drug war.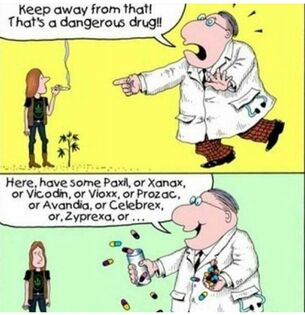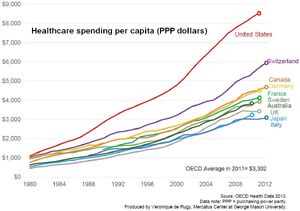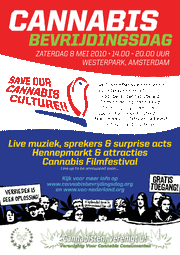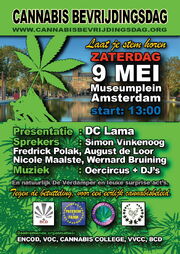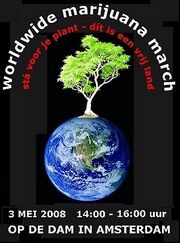 Amsterdam, The Netherlands.
Social media, Facebook
Edit
Facebook:
Local links
Edit
City info
Edit
Coffeeshops
Edit
Amsterdam is the capital city of The Netherlands (although the government resides in Den Haag (The Hague).
Like in the rest of the country, cannabis consumption is (almost) legal in the city. Of all places in the country though, Amsterdam is the most liberal when it comes to smoking your stuff. In practice this amounts to a very high concentration of 'Coffeeshops' in the centre of the city and the fact that you can smoke a joint anywhere out on the streets. Legal as in "tolerated". It is still "the pure crime". Also you are only allowed to buy 5 grams a day in a coffeeshop.
Although all coffeeshops DO sell coffee, that's not the reason for visiting them. Coffeeshops are the only places in town that are legally allowed to sell cannabis products (stuff that you buy in tourist shops that have cannabis leaves printed on them (like cannabis lollipops and stuff) will NOT have any cannabis in them). Coffeeshops come in all kinds of shapes and sizes, from dark brown, old-fashioned Dutch bars to high-life, fancily decorated coffeeshops with designer furniture and of course the rastafari-themed shops filled with green/red/yellow decorations and Bob Marley posters.
Coffeeshops generally have two menu's: A drinks menu and a cannabis menu. A lot of coffeeshops will have quite an elaborate drinks menu that features various fruit juices (sometimes freshly squeezed), various kinds of tea and coffee, soft drinks and chocolate milk. As from late 2007, there are no more coffeeshops with a licence to sell alcohol.
The quantity and quality of different kinds of weed and hash on sale differs between coffeeshops. Some shops feature only organic weeds, others feature a lot of imports, still others focus on many kinds of hashish. Some are expensive while others are cheap. There are certain kinds of weed (White Widow, Some kinds of haze) and hashish (Moroccan, (super) polm) that will be on sale practically everywhere and their prices give you a good idea of how 'expensive' the shop is on the whole. (for instance: White Widow (which is a great variety left from the nineties) should generally not be sold for more than €8 (8 Euros),- a gram and is normally priced around €7,- a gram).
You are required to consume something in a coffeeshop. When you bring your own weed, you are expected to buy drinks.
I will give a very short list of my favourite shops here with a little description. If anybody has any more favourites, just put 'em up here:
Abraxas: Pretty large shop with some nice decorations. It's always pretty busy here on weekends but that's no surprise: they have a large selection of weed/hash and there are couches lined with Persian tapestry all around the shop. Just sit back, relax, and talk with some of the people on the couches around you, it's easy to socialize there.
Kadinsky: It's a chain of coffeeshops. Normally they're pretty small, with a fashionable and clean minimalist interior. It's a bit posh here compared to other shops but they generally have good service, good seats, large windows and laid-back music with laid-back atmosphere.
The Jolly Joker: On one of the corners of the Nieuwmarkt, this is an old Dutch brown bar. The selection of weed is limited but they stock standard good stuff at a very affordable price. You get a nice view of the marketplace and the wooden interior is not like most other shops.
Rookies: Near Leidseplein. They're not cheap, but their selection of all organic weeds is quite perfect. Their house brand (simply called 'Rookies') is my favourite weed; quite potent and completely uplifting. They also have vaporizers here.
Mellow Yellow: Quite well known with the locals. There's nothing special here actually, but there's a good atmosphere there. They have an elaborate menu with weeds and hashish in every price range. Their deal on Super Polm is the best in the city: 2.5 grams for €11,-!
De Dampkring: The name of this shop is the Dutch word for 'Atmosphere' and literally translates to 'The Circle of Fumes'. It's probably the most expensive shop in town but it's decorated interior is unsurpassed. Made to look like it's made from fairytale-like tree stumps on the outside and with an interior made completely out of illuminated, organic shapes in yellow, red, orange and green, this is something special. Their menu is very elaborate and they have a large selection of very high-potent weeds and hashish. Again, these are all more expensive than anywhere else in the city but this place is still worth checking out.
My advice: Don't spend more than €10,- or €11,- on a gram. Even the most potent weeds like Super Silver Haze, Buddha Haze etc. are sold for about €11,- although some places charge silly prices for them.
La Tertulia: A coffeeshop annex gallery on the Prinsengracht with a beautiful indoor "mineral garden" . A relaxed atmosphere and reasonable prices, with a terrace outside for when the weather permits it.
The legal issue
Edit
In short: Nobody has full knowledge of the precise legal status of cannabis products in Holland, mainly because all municipalities are allowed to regulate the sale as they see fit, however there are some general rules that uphold anywhere in the country:
- You are allowed to possess a small quantity of weed or hashish. Having 5 grams or less on you at any time is perfectly alright and police won't check for larger quantities on you unless you give them a reason (like causing public disturbance or ignoring traffic lights). Police are not looking for anybody that has weed on them, nowhere.
- You are allowed to buy weed at coffeeshops, that's it. They are allowed to sell you a maximum of 5 grams per day.
- It follows that you are not allowed to sell cannabis products yourself.
- In some places (like Amsterdam) you can smoke almost anywhere on the streets. In some other places you are not allowed to just puff away anywhere you want. When somebody asks you to stop smoking your joint either because that's against local regulations OR because they don't want people smoking in front of their property (bar/store/restaurant) you are legally required to comply.
- You are not allowed to take weed across the border but there's no checkpoint at any EU-border. It is known that there are controls on the highway. Possession of small amounts is not considered a legal offense in some places (like Germany or Belgium) but it is in other places (like France). See: Legality of cannabis by country. This does not include smuggeling.
Global Marijuana March
Edit
GMM (years signed up). This city participated or signed up one year (or more) for the Global Marijuana March (GMM), or the Million Marijuana March (MMM). 225 cities from 42 nations signed up for May 4, 2013 or thereabouts.175 cities from 33 nations signed up for May 5, 2012 or thereabouts. See also: 4/20 event lists. 865 different cities have signed up from 78 different nations since 1999.
Right-click any region for its city list.
April 20:
June 16:
April 20, 2012:
GMM, May 8:
-- VOC | Vereniging voor Opheffing van het Cannabisverbod:
April 20: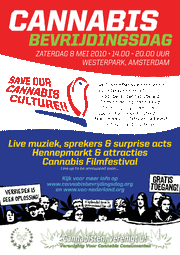 8 Mei Cannabis Bevrijdingsdag (Cannabis Liberation Day), Westergasfabriek terrein, Amsterdam.
9 Mei Cannabis Bevrijdingsdag (Cannabis Liberation Day), Museumplein, Amsterdam.
Amsterdam: Rob - Cyberskeu@gmail.com, Jeroen - Keesthemad@gmail.com Meet up!
Rob - Cyberskeu(at)gmail.com <Cyberskeu(at)gmail.com>, Jeroen - Keesthemad(at)gmail.com <Keesthemad(at)gmail.com> Meet up!
Report (from old GMM site):
Due to various goings on here in cannabisland, it's been very hard to generate any interest. Some great new people came along and we all agreed that it would be shameful not to have a protest in Amsterdam. Especially because of the current repressive situation.
So in just 10 days we put an impromptu gathering together on Damsquare. About 150 people gathered and Evert was there with his mobile vaporiser people from the Ccollege. Signature gathering, nice weather and a peaceful gathering fairly left alone by the police. How unlike Antwerp and Moskou/Brazil.
Legalize! Street Rave
Edit
June 10, 2006:
Grass-A-Matazz
Edit
November 21, 2006:
"Grass-A-Matazz is a, free-of-charge, jazz & Blues event, held during the annual High Times Cannabis Cup in Amsterdam (NL). The Grass-A-Matazz party celebrates, and keeps alive, the connection between Jazz & Marijuana."
-- Above quote is from this report:
Poster: Image:Amsterdam Grass-A-Matazz 2006 Nov 21.jpg
Global Marijuana March
Edit
May 7, 2005:
Bush's welcome to the Netherlands.
Photos:
Report (from old GMM site):
Report from Amsterdam
On the 7th of May, Bush visited the Netherlands. Worldwide over 181 cities are demonstrating against HIS cannabis policy under the banner of: MMM, the Million Marijuana March!
We were intending to hold a demonstration on the Dam Square but were prohibited from doing so by our city council. We asked for this MMM demonstration even before anybody knew Bush would be around.
As soon as we heard the news that he was coming we decided to hook up with the www.stopbush.nl demonstration to organise against this very dubious and unwanted visit from Bush.
5.000 people showed up despite terrible weather. One of Legalize's board members D.C Lama, and the famous Dutch rapper Def P. sang a song together condemning Bush's drugs policy and the Legalize! truck at the end of the demonstration parade warmed everyone up!
Legalize it street rave
Edit
June 4, 2005:
Photos:
English preview:
Google searches:
Legalize it street rave
Edit
June 5, 2004:
Report and many links:
Description and photo links:
Photos:
Saturday June 5, 2004 Legalize! Street Rave. Amsterdam.
Preview from above link (spelling corrected):
AMSTERDAM
Legalize! Event at: International Court of Justice in The Hague, the famous Vredespaleis (Peace-Palace). The two Saturdays following May 6 Legalize! we will have similar demonstrations in two more Dutch towns. On May 27th we will stage our yearly (4th!) 'Legalize! Street party against the Global War on Drugs' in Amsterdam with a number of mobile sound systems. We will also do our normal parade across the Amsterdam center of town!
E-Mail: rappa(at)casema.net
More info, links, years
Edit
Cannabis is safer
Edit
Return to top. See article: Cannabis is safer.
See longer article: Cannabis is safer.

Above quote is from Sanjay Gupta interview of Obama on April 15, 2015. Interview aired on CNN on April 19, 2015. [158][159][160].
Obama can not reschedule marijuana by himself
Edit
Obama alone can not reschedule marijuana. [164] [165][166][167].
Drug-war mass incarceration
Edit
Incarceration rates. Nations, states
Edit
Drug war plus trickle-down economics
Edit
Return to top. See: U.S. Drug War. Republicans lead.
Reagan's war on cannabis is where the U.S. incarceration nation began.
Ronald Reagan

, 1980

campaign speech

1:

"Leading medical researchers are coming to the conclusion that marijuana, pot, grass, whatever you want to call it, is probably the most dangerous drug in the United States, and we haven't begun to find out all of the ill effects, but they are permanent ill effects. The loss of memory for example."
See quote at 1 minute 7 seconds into this video clip narrated by Woody Harrelson.
2016 election and marches
Edit
See public opinion polls over time about cannabis.
2016 Global Marijuana March and 420 events. Public opinion wins elections. So get out and march!
USA Today: 11 states least likely to legalize marijuana. Republican states across the nation.
Oklahoma, Nebraska Republicans again suing Colorado over marijuana in Supreme Court. [168].
Democrat governor of Pennsylvania makes medical marijuana a top priority.
Canadian single-payer healthcare and Portuguese drug decriminalization
Edit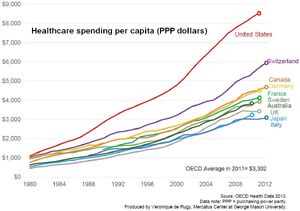 Portugal. Decriminalizing Drugs: When Treatment Replaces Prison. New York Times. Their universal healthcare [169] versus Republican Holy War on Drugs
Canada's new Liberal government repeats promise to legalize marijuana. "Trudeau's pledge to cut the tax rate for middle-income earners ... paid for by a tax hike on the wealthiest 1%."
Categories
Edit