Occasional international news over time.
See: Current news. Archive. News sources. Facebook: Global Marijuana March (more). 2015 GMM. Facebook hashtags: [2][3][4]. Twitter: [5][6][7][8][9]. Google+: [10].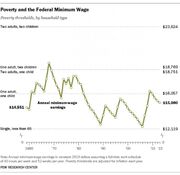 | | |
| --- | --- |
| | 1915 article in a Utah newpaper. |
600 churches call for an end to the drug war. And: Baltimore narcotics cop reveals all the horrible things he saw on the job. And: Bree Newsome removes Confederate flag from South Carolina Capitol. And: Columbia becomes first U.S. university to divest from prisons. [21].
"Imagine if the government chased sick people with diabetes, put a tax on insulin and drove it into the black market, told doctors they couldn't treat them, ... and then sent them to jail. If we did that, everyone would know we were crazy. Yet we do practically the same thing every day in the week to sick people hooked on drugs." - Billie Holiday, 1956.
The

drug war

is a religious war against a spiritual plant. That old-time religion, and their crusades.
Ronald Reagan, 1980 [45][46]: "Leading medical researchers are coming to the conclusion that marijuana, pot, grass, whatever you want to call it, is probably the most dangerous drug in the United States, and we haven't begun to find out all of the ill effects, but they are permanent ill effects. The loss of memory for example." - Reaganism: Cannabis war, trickle-down economics, code-word racism, hate radio, mass incarceration.
And you wonder why Republicans bought into the Drug War, or Iraq War, .... New report says conservative chumps sent $50 million to right-wing 'scam' groups like SarahPAC. Related article: Embrace your inner blowhard. Be independent! Think for yourself.
Obamacare is better than the old healthcare system. Drug rehab for harder drugs is now paid for by Obamacare. It is far cheaper than jail. But Obamacare does not cover everybody because of the incredible waste of health insurance companies. Single-payer covers everybody (including veterans, most of whom are only partially covered by Veterans Administration care). It is much easier to use (almost no paperwork for patients), is far cheaper per capita [79], and gets better overall health results. U.S. Healthcare Ranked Dead Last Compared To 10 Other Countries. June 16, 2014. Forbes: "Many continue to falsely assume that we pay more for healthcare because we get better health (or better health outcomes)." Why Do Other Rich Nations Spend So Much Less on Healthcare? The Atlantic. July 23, 2014. And 200 million claims were denied yearly before Obamacare. [80][81][82][83][84].
Health insurance paperwork wastes $375 billion yearly!




CNBC

, Jan 13, 2015. Expand for quotes:
They estimate the cost of covering all of the roughly 40 million Americans still lacking health insurance would be equal to just about half of the $375 billion in projected savings. The balance of those savings, they write, could 'upgrade coverage for the tens of millions who are under-insured'. ... Of the total of $471 billion in BIR [billing and insurance-related costs], an estimated $375 billion—or 80 percent—is 'additional spending' that would be eliminated by 'a simplified financing system' such as single-payer, the report said.
Health insurance companies suck money from their hosts, but provide no tangible service. Just like toll-road companies. See: Toll Roads Are A Bad Idea. Both just handle the money, and take a cut of the money. They build costly buildings to house the accounting staff, and claim deniers. Costly 16-lane toll plazas are built, often on expensive urban land.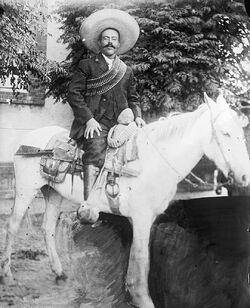 See older news: Cannabis news and events archive. See: Cannabis and 2014 U.S. election.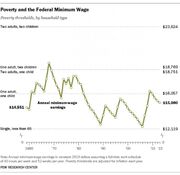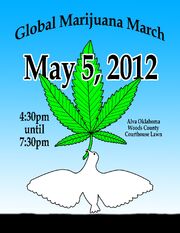 Local links
Edit
City info
Edit
Global Marijuana March
Edit
GMM (years signed up). This city participated or signed up one year (or more) for the Global Marijuana March (GMM), or the Million Marijuana March (MMM). 225 cities from 42 nations signed up for May 4, 2013 or thereabouts.175 cities from 33 nations signed up for May 5, 2012 or thereabouts. See also: 4/20 event lists. 848 different cities have signed up from 76 different nations since 1999.
Right-click any region for its city list.
Repeal Cannabis Prohibition Rally/Sign Wave
GMM:
GMM:
Alva: Keary Prophet keary(at)potforfreedom.com 580 327 1577 http://www.potforfreedom.com http://www.myspace.com/kmkprophet . May 1, Alva Downtown square on Flynn and College
Lawton: http://www.potforfreedom.com/lawton.html Tulsa: http://www.potforfreedom.com/tulsa.html
GMM:
Alva, Oklahoma (population around 5,000): Keary Prophet keary@potforfreedom.com 580 327 1577
Written by: Keary Prophet. Ok, just let me start by thanking all who came and showed support and helped make our signs and stood before our community proudly. You guys don't know how much i needed you not only to support the cause but support my undying effort to inform our community about the flawed and unconstitutional Marijuana laws..
I had all but given up hope anyone would show up and help with these efforts when the first person arrived and told me more will be here in a little while. I was so relieved!! I mean it when i say you guys and gals are a credit to the community. You're the greatest. Thanks!!
As for the few who came from afar and decided maybe our efforts weren't good enough.. well shame on you for not sticking around and making our small crowd just a little bigger. You drove a long ways for nothing? why?
Next year please just put your city on the list and have your own protest. I think if you did that it would gather plenty of attention and get your community informed and evolved or at least instill thoughts into there minds that maybe these laws are unjust and unconstitutional. Just something to think about. No hard feeling here guys!! I understand maybe you expected something bigger or more exiting and that's Ok I understand.
People of my community... what the heck happened? are you not convinced yet these laws need to be changed? or that we need to protect our sick and dying?
maybe you don't believe marijuana is medicine. maybe you don't care that hemp can save our planet and reverse greenhouse effects. Maybe you like being slaves to DuPont Petrochemicals, Pharmaceuticals and the Oil and Gas Industries.
So what message would you rather send the rest of the community that building prisons is cool with you and locking non-violent criminals up is good for Society. Your cool with the outrageous gas prices and Global Warming, the violation of our Civil Rights on a mass scale..
Of course all this is just an assumption but what do you expect?
A Girl Scout Cookie? a pat on the back for leaving your fellow countrymen hanging in our most desperate time of need? You all should be ashamed of yourselves!!! As far as i'm concerned your non action in this time of need is completely Un-American. What happened to the Land of the Free and the Home of the Brave?
On another note, I think we did great things Saturday despite the odds. We had a lot of people giving us the thumbs up, taking our pictures, Honking for Hemp, and a few came and got some information about cannabis/hemp/marijuana. one lady even asked if we were taking donations..
We didn't make the paper this year but that's probably cause I have been in it a few times in the last couple months. Getting this protest approved by our Commissioners was a big step forward and that got some attention from the press. Then in an attempt to get the word out about the upcoming protest and Oklahoma medical marijuana laws i wrote a letter to the editor which got printed the next day and just 2 or 3 day before the protest.. Maybe they thought i was getting a little to much attention on this issue.
Anyways thanks again to all who came out..
P.S. all my writing are rough drafts. Deal with it!!!
There was a very low turnout of only 3 people at the protest this year despite my best efforts to get my community involved. After 5 months of preparation and hard work the protest in Alva didn't Last long. Thanks to what i feel was a major Violation of our Civil Rights by the Woods County Sheriffs Department. First a Sheriffs Deputy came over and said, "Get your things and get off the lawn now. You can't be on County Property, Get off the lawn and don't let me catch you on it again or I will arrest you." He was obviously angered at our presence. He then took a poster down that I had regretfully placed on a piece of city property and started walking off with it, when I asked him if I could have it back he said, "it's mine now." And about 45 minutes to an hour later Someone from the Woods County Commissioners Office came by along with another Sheriffs Deputy. They had a letter that stated we could not be on County Property without insurance. Then the Sheriff Deputy told us we had to be at least 21 feet from the corners of the streets. I already felt violated by the fact the first officer stole my sign and said we couldn't be on the lawn. Then to come at me with this bogus letter about insurance, and some crud about being 21 foot from the curb. It was all just a bunch of B.S. to snub us out and make it hard for us to protest. I told the officer "we are just trying to have a peaceful protest and its the damn police that aren't being peaceful." So we went and talked to our Lawyer and found out that they indeed could not stop us from being on the lawn or from having our protest. He said if insurance was the issue then everyone who stepped on the lawn would have to have it, and our Right to protest laws we don't like is a protected Right. We also have a Right to Free Speech. I have two words that come to mind about this whole situation "TYRANNY AND OPPRESSION." "To stand in silence when they should be protesting makes cowards out of men. " -Abraham Lincoln
A small Marijuana Protest in Alva Oklahoma didn't last long due to the Sheriffs Department and a newly formed coalition calling itself the " Woods County Coalition" who in an article in the local newspaper vowed to "FIGHT" the planned marijuana Protest in Alva. And even listed the prior Drug Arrest Record of (Keary Prophet) the organizer of the protest in an attempt to smear his name and his credibility. Alva's Sheriffs Department was happy to assist the Woods County Coalition in the "FIGHT" to stop the Protest it seems. Trying every thing from telling the Protesters they could not be on the Courthouse Lawn and making them move to the sidewalk area then saying they had to be at least 21 feet away from the corner of the street,and then they produced a letter that said the Protesters had to have insurance coverage. The Protesters Lawyer informed them there was no legality in the letter as far as he could tell and that the Sheriffs Department could not prevent them from protesting on the courthouse lawn.
Written By: Keary Prophet on May 7, 2007.
Press: "Pro-Hemp Demonstration Held Saturday." By Lynn L. Martin. May 7, 2006. Alva Review/Courier. With photo.
Report: This was the first marijuana protest to ever take place in Alva Oklahoma. We made local history with this one!!
More info, links, years
Edit
Cannabis is safer
Edit
Return to top. See article: Cannabis is safer.
See longer article: Cannabis is safer.
Obama on marijuana legalization. [159]. "My suspicion is that you're gonna see other states start looking at this". The Washington Post. Jan. 22, 2015. Obama also said: "Last year you had the first time in 40 years where the crime rate and the incarceration rate went down at the same time."
Reagan's war on cannabis
Edit
Return to top. See: U.S. Drug War. Republicans lead.
Reagan's war on cannabis is where the U.S. incarceration nation began.
Cost of drug war
Edit
Categories
Edit