Occasional international news over time.
See: Current news. Archive. 2014 election. News sources. Facebook: Global Marijuana March (more). 2015 GMM. Facebook hashtags: [3][4][5]. Twitter: [6][7][8][9][10]. Google+: [11].
Denver. Police are So Scared of Jury Nullification they Defy Judge's Order and Unlawfully Removed Activists [12][13][14][15]. And: Illinois Governor (Republican) Vetoes Heroin Bill Over Medicaid Treatment Funding. And: First legal 'Charlotte's Web' cannabis oil to go on sale in the UK. And: Attempted recall of drug-warrior District Attorney of Denver. And: Cops "Smelled Weed", and Raped Woman Publicly in Gas Station Lot [16].
Poll: Bernie Sanders surges ahead of Hillary Clinton in New Hampshire, 44-37. And again 2 weeks later
| | |
| --- | --- |
| | Education saves money, because of much less recidivism[17][18]. Adulthood could start at 16 or 17, and that high school money saved could be allocated to 1 to 2 years of free college. Little useful for skilled jobs is learned in most poor public high schools. And it is easier to get college loans after passing 1-2 years of free college. |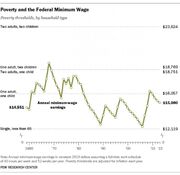 | | |
| --- | --- |
| | 1915 article in a Utah newpaper. |
600 churches call for an end to the drug war. And: Baltimore narcotics cop reveals all the horrible things he saw on the job. And: Bree Newsome removes Confederate flag from South Carolina Capitol. And: Columbia becomes first U.S. university to divest from prisons. [30].
"Imagine if the government chased sick people with diabetes, put a tax on insulin and drove it into the black market, told doctors they couldn't treat them, ... and then sent them to jail. If we did that, everyone would know we were crazy. Yet we do practically the same thing every day in the week to sick people hooked on drugs." - Billie Holiday, 1956.
The

drug war

is a religious war against a spiritual plant. That old-time religion, and their crusades.
Ronald Reagan, 1980 [55][56]: "Leading medical researchers are coming to the conclusion that marijuana, pot, grass, whatever you want to call it, is probably the most dangerous drug in the United States, and we haven't begun to find out all of the ill effects, but they are permanent ill effects. The loss of memory for example." - Reaganism: Cannabis war, trickle-down economics, code-word racism, hate radio, mass incarceration.
Top
"420" events are cannabis-related events held on or around April 20 (4/20).
Please suggest links for this page! Use the talk page.
2015
2014
Multi-city reports are at the bottom of this 2014 section.
2013
2012
2011
2010
Categories