Basic 2012 Global Marijuana March city list
Talk

0
1,518pages on
this wiki
Occasional international news over time.
See: Current events and news. And: Cannabis news sources. More: Cannabis news and events archive. Facebook: Global Marijuana March. Participate: 2015 GMM-420.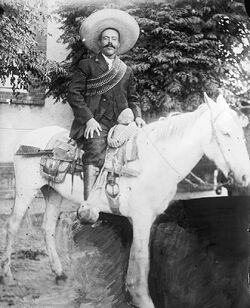 Ronald Reagan, 1980 campaign speech [50]: "Leading medical researchers are coming to the conclusion that marijuana, pot, grass, whatever you want to call it, is probably the most dangerous drug in the United States, and we haven't begun to find out all of the ill effects, but they are permanent ill effects. The loss of memory for example."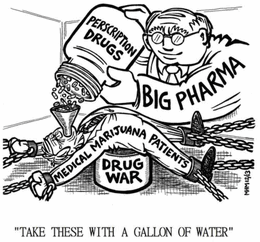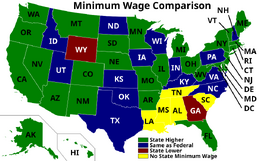 VoteMedicalMarijuana.org - poor legislative record of most Republicans. Their lobbyists have lots of money. [62] -->>
Record high in the Dow, but median wage remains stagnant. [65]. Republicans block cannabis and minimum wage progress.

Voting for most Republicans keeps boots on the ground longer: In cannabis wars, in Sunni-Shia holy wars, in cultural wars of the Religious Right in the USA. It all distracts from the failure of trickle-down economics [71] of the 1%.
If a bigot like Henry Ford can figure out higher wages (and hemp), maybe so can the do-nothing Republican Congress.
Running an economy is simple. The free market concentrates wealth. So progressive taxation is a necessity. Along with a living minimum wage. If money is constantly recycled, then people have money to spend, and unemployment is low. Also, there is less crime, and less spending for police, courts, and prisons. So more money goes to individuals to keep the economy running.
Astounding Percentage Disapprove Of GOP. Some reasons: Republican politicians, private prisons, and sheriffs still want cannabis war. Obama says let states decide. House voted (with only a few Republicans) to let states alone on medical cannabis.
Remember Romney Republicans in 2012? Compare to 2014! Happy days are here again!: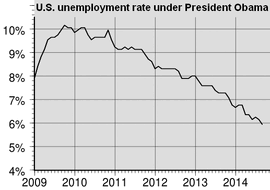 Obama helping turn around the Reagan-Bush War on Cannabis, mandatory minimums, and mass incarceration.

A Crucial Election Season for Legalizing Marijuana and Ending the Drug War - state-by-state info. See also: VoteMedicalMarijuana.org - poor record of most Republicans. Scoring of legislative records of candidates. See: VoteForMarijuana.net - Help fill another database of politicians' records concerning cannabis. [79]. See: Vote Hemp.
Majority Of Employers Say Raise The Minimum Wage. So why do Republicans block it?
U.S. Election, November 4, Tuesday. Absentee and Early Voting. State-by-state info. [91][92]. Turnout matters! State-by-state voter registration deadlines. See: Online registration.[93]. And, Voter Registration by mail. CanIvote.org ~ Are you registered, and where is my polling place.

See older news: Cannabis news and events archive.
Obamacare is better than the old healthcare system. Drug rehab for harder drugs is now paid for by Obamacare. But Obamacare does not cover everybody because of the incredible waste of health insurance companies. Single-payer covers everybody, is much easier to use (almost no paperwork for patients), is far cheaper per capita [100], and gets better overall health results. U.S. Healthcare Ranked Dead Last Compared To 10 Other Countries. June 16, 2014. Forbes: "Many continue to falsely assume that we pay more for healthcare because we get better health (or better health outcomes)." Why Do Other Rich Nations Spend So Much Less on Healthcare? The Atlantic. July 23, 2014. And 200 million claims were denied yearly before Obamacare. [101][102][103][104][105].
Health insurance paperwork wastes $375 billion yearly! CNBC, Jan 13, 2015. Quotes:
They estimate the cost of covering all of the roughly 40 million Americans still lacking health insurance would be equal to just about half of the $375 billion in projected savings. The balance of those savings, they write, could 'upgrade coverage for the tens of millions who are under-insured'. ... Of the total of $471 billion in BIR [billing and insurance-related costs], an estimated $375 billion—or 80 percent—is 'additional spending' that would be eliminated by 'a simplified financing system' such as single-payer, the report said.
Top
Share link: 2012list
See also: 2012 map, category, graphics, and 2012 signup.

175 cities from 33 nations signed up for May 5, 2012 or thereabouts. GMM is the first Saturday in May or thereabouts. See also: 420 events. 845 different cities have signed up from 76 different nations since 1999. To add or remove 2012 cities see: GMM signup contacts. Facebook fan page: Global Marijuana March. Facebook GMM organizing: 2013 and 2012.

Nations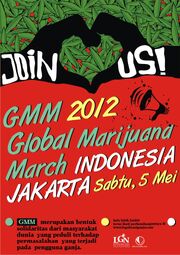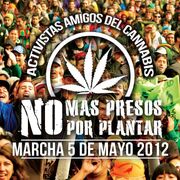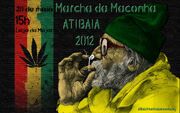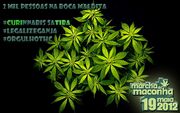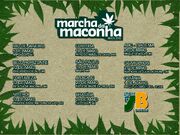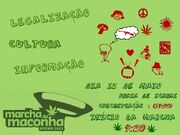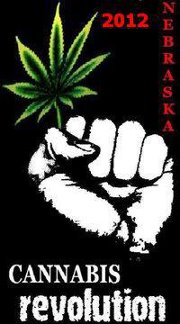 Alphabetical city list
Counting cities
See: Counting the cities. It also has info on comparing and coordinating city lists.
Graphics gallery
See: Category:2012 Global Marijuana March graphics


Incarceration rates
Share link: Compare
See also: Drug war charts and maps.
The purple elephant in the room:
Cost of drug war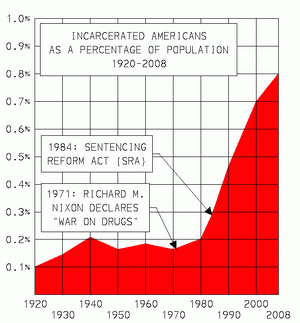 Breaking the Taboo
Share link: Taboo
Home Page (BreakingTheTaboo.info). More info [106]. See TabooBreakers on Twitter. See Global Commission on Drug Policy and Facebook page. Quotes from video clips on the trailer: President Richard Nixon: "total war against public enemy number one". President Ronald Wilson Reagan: "When we say no to drugs it will be clear that we mean absolutely none". President George H.W. Bush: "Some think there won't be room for them in jail. We'll make room". Morgan Freeman: "Since 1971 2.5 trillion dollars have been spent on the War on Drugs". Look who's breaking the taboo: Richard Branson, Kate Winslet, Sam Branson, Morgan Freeman, and many more. See also: MarijuanaMajority.com. Share link. Full version in English is no longer available online. Hey Richard Branson, George Soros, or whoever, please buy it and put it back online!
Trailer preview.

01:50

Breaking the Taboo - Trailer




YouTube link.

Full video
(Portuguese and English version)




YouTube link for more info and sizes.
Arnold Schwarzenegger
smoking cannabis
Categories